iOS 6 Do Not Disturb Won't Turn Off After New Year
The Do Not Disturb feature in iOS 6 is broken for many iPhone and iPad users after a New Year bug prevents scheduled Do Not Disturb sessions from ending, which may result in missed calls, texts and alerts.
Do Not Disturb is a new feature in iOS 6 that allows users to stop notifications and calls on the iPhone or iPad. The new feature allows users to manually turn Do Not Disturb on and off or to set a schedule.
For users who set a schedule, including at least one Gotta Be Mobile team member, Do Not Disturb did not turn off in the morning. Reports on Apple support forums and on Twitter show similar issues.
If you are seeing a moon icon next to the clock on the iPhone and it's past the end of your Do Not Disturb schedule your iPhone is affected by this issue.
Read: How to Use Do Not Disturb in iOS 6
The First Do Not Disturb issues appeared on January first, but the issue appears to be more widespread this morning. It's not known why the iOS 6 Do Not Disturb bug affects users at random. Gotta Be Mobile team members and Twitter users report the problem appearing on January 2nd, not on the 1st, though there are reports of the problem on New Year's Day.
How to Fix the iOS 6 Do Not Disturb Bug
The fastest fix is to turn off Do Not Disturb from the main setting screen. This will fix the problem at least until the next scheduled start and stop time.
Settings -> Do Not Disturb -> Off
Turning the feature off on the schedule page won't turn it off now, it will just turn off the schedule. This is also a good idea so the problem doesn't come back tomorrow.
Settings -> Notifications -> Do Not Disturb -> Off
We recommend not scheduling Do Not Disturb sessions on iOS 6 devices until Apple releases a fix for the problem. We've reached out to Apple for a comment and an eta on a fix for the Do Not Disturb New Year bug, but did not receive a response when this article was published.
Apple New Year Bugs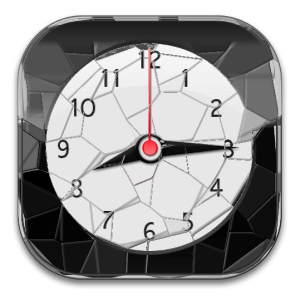 This isn't the first time Apple, and other mobile companies, struggled with time based problems. In early 2011 iPhone users were left without a reliable alarm. Several news outlets reported costly problems from failing alarms in early January 2011, including a lost job and a missed fertility treatment.
We've yet to see any major issues with the iOS 6 Do Not Disturb bug for 2013, but it's possible that users will at the very least need to deal with an angry boss or significant other after several missed calls. Thankfully Do Not Disturb allows multiple calls in three minutes to come through.
There's no ETA on a Do Not Disturb bug fix.