iOS 6 Maps App Bugs Frustrate iPhone and iPad Users
One of the most ambitious features of iOS 6 is Apple's new Maps application which replaced Google Maps as the native maps application on the iPhone, iPad and iPod touch fourth-generation. And while there are some things to like about the new Maps app, it has become quite clear that Apple has some work to do.
Over the last twenty four hours, iPhone and iPad users have commenting on the countless bugs that they have discovered within the new Maps application.
Locations are mislabeled or out of place, places are distorted when viewed in 3D, and some travel routes are completely bungled by the application.
Read: Apple Maps Relies on TomTom, Waze, NASA and More to Get You Home.
In fact, the bugs are so countless that according to Boing Boing, they have spawned their own Tumblr page called The Amazing iOS 6 Maps which documents many of the mishaps found within the iOS 6 Maps application.
Some of them are funny, others are just downright embarrassing. For example, here we see a route in New York that would clearly require technology that hasn't been invented yet.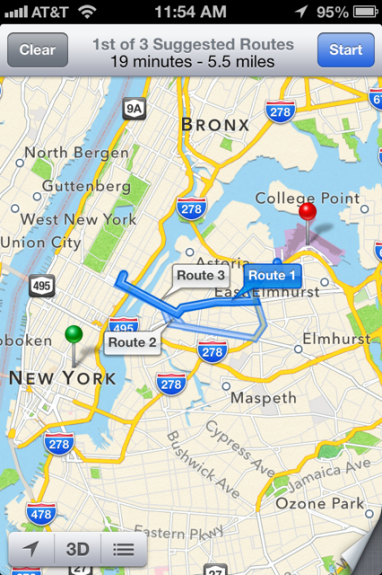 Here, we see what appears to be some kind of terrain that may have some users wondering if they were slipped something in their coffee.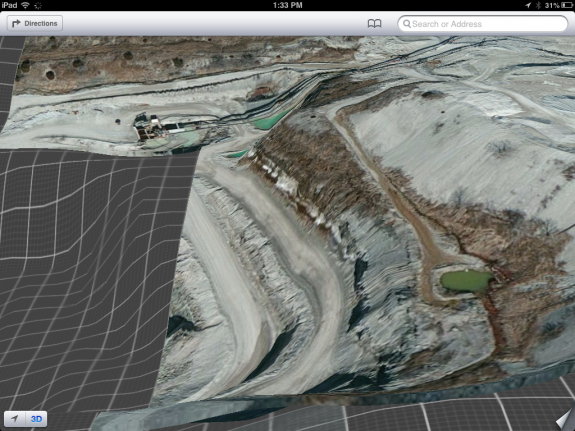 And finally we have a pump that is used to pump water labeled as a gas station in Germany.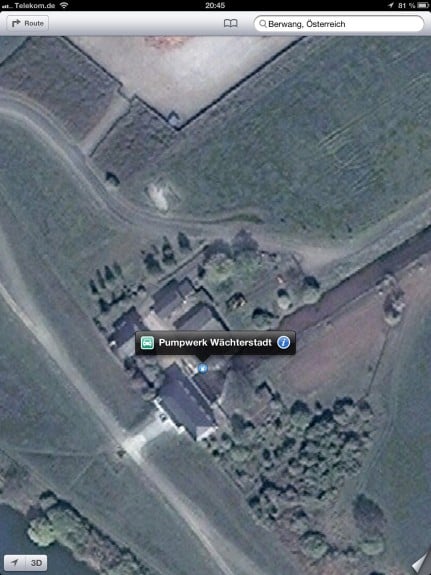 These are just a small fraction of the bugs that users are finding within the new application, just a day after Apple rolled out iOS 6 to iPhone, iPad and iPod touch owners.
The bugs come addition to some of the missing features that owners will have to do without including street view, transit directions – though the application does provide third party ways of getting these, and highly detailed views of locations.
For example, here is the difference between Louisiana State University's campus when viewed in Google Maps and when viewed using Apple's iOS 6 Maps.
Right now it's unclear how soon Apple intends on releasing an update to the software though we imagine that it has to be cooking up something given that the iPhone 5 will be in the hands of millions of new iOS 6 users tomorrow and many more in the months ahead.
In the meantime, new iOS 6 users are left with the new native Maps apps and all of its glory.
@ios6maps I like the new maps. It doesn't have a lot of information, roads, directions and name of places to clutter the interface.

— TimeFreeze (@TimeFreezeApp) September 20, 2012
How has your experience with iOS 6 Maps been thus far? Anyone missing Google Maps?

As an Amazon Associate I earn from qualifying purchases.