iOS 6 Release Date Confirmed for September 19th
Apple confirmed the release date for iOS 6, the latest version of the software powering iPhones, iPod Touches and the iPad.
The iOS 6 release date will start rolling out to current iPhone and iPad users on September 19th.
Apple offers iOS 6 as a free upgrade to most of the current iPhone and iPad lineup, and this update delivers some of the best new iPhone features.
Watch Top iOS 6 Features on Video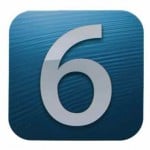 The iPhone and iPod Touch will feature a new panorama mode in iOS 6.
Read: Apple Announces the iPhone 5
Apple will not update the iPad 1 to iOS 6, but the company is offering iOS 6 for the iPhone 3GS, iPhone 4 and iPhone 4S as well as the iPad 2, iPad 3rd generation and the iPod Touch 4th gen.
We expect Apple will offer the iOS 6 upgrade as an over the air upgrade around 9 AM pacific on September 19th, based on past releases.
5 Most Exciting iOS 6 Features
iOS 6 includes at least 40 features you'll actually use, and we've shared the top 10 iOS 6 features, but the following iOS 6 features are the most exciting additions to the iPhone and iPad. These alone are worth installing iOS 6 on release day.
Apple Maps – Turn by Turn Voice Navigation
Apple drops Google Maps and adds their own Maps app with information from TomTom and Waze. The new Apple maps look beautiful, especially in areas where 3D mapping is available.
The real star of the show is the new turn by turn voice navigation that is available on the iPhone 4S and soon on the iPhone 5.
This new service replaces standalone GPS apps, and is able to deliver directions on par with Google Maps for Android. It took far too long for Apple to deliver turn by turn voice guided directions on the iPhone, but with iOS 6 it's finally here.
Siri is Smarter and on the iPad
Siri gets an upgrade in iOS 6. Siri can now share status updates to Twitter and Facebook. The latter is possible thanks to new Facebook integration with iOS 6.
Siri is now available on the new iPad, so users can use these new features on the iPad as long as there is an Internet connection.
Siri can also open apps, though it's not possible to control apps or pick specific playlists like you can with the Music app.
The video above shows off many of Siri's new iOS 6 features including the ability to check sports scores, stats and more. Definitely a great reason to upgrade to iOS 6.
Enhanced Sharing
Sharing is simpler in iOS 6. In addition to Siri integration, the Notification Center features the ability to tweet and post to Facebook.
The photos app also gains the ability to share to more services and to share a PhotoStream with another user. This is a nice way to share a stream of specific photos, be it vacation, kids or puppies.
The sharing menu in iOS 6, found anywhere with the small arrow, is redesigned with more options. I use the copy link option in Safari every day.
PassBook
Apple includes a brand new app called PassBook in iOS 6. Passbook combines all kinds of information about tickets, coupons, gift cards and more into a single app so users don't need to search when they are at the store.
Airlines and amusement parks are already on board with the service, and we expect to see additional announcements in the coming weeks.
FaceTime over Cellular
In iOS 6, users no longer need a WiFi connection to make a FaceTime video call. This makes it possible to really use FaceTime, by bringing it on vacation, to work sites and more.
AT&T requires users be on a new Mobile Share plan to use it, and Verizon is still deciding if it will charge for FaceTime over cellular, and Sprint is allowing all users to make FaceTime calls on its network.
These are just a handful of the new features in iOS 6, check out our iOS 6 feature roundup for more.

As an Amazon Associate I earn from qualifying purchases.