iOS 7.0.2 on iPhone 5 Review: Impressions & Performance
Earlier today, Apple rolled out a small but important update for iPhone, iPad and iPod touch owners in the form of a iOS 7.0.2 update. The update comes just a few days after the initial release of the greater iOS 7 update and here, we take a look at how well the new update performs on Apple's previous iPhone, the iPhone 5.
Last week was one of the biggest weeks of the year for iPhone owners. After months of waiting, Apple finally released the iOS 7 update for the iPhone, iPad and iPod touch, ushering in a new era for iOS-powered devices.
iOS 7 is the biggest change to iOS since the inception of iOS as the update brings not only new features but brings a brand new look to the table as well. Icons look different, the colors are vastly different than the ones that were found in iOS 6 and below, and the user interface is much flatter than Apple's previous releases.
The new features include Control Center, an easy way to bring up the software's most used functions, improved Siri, an overhauled Notification Center, AirDrop, a new camera app, and more. So it should come as no surprise that millions of iPhone, iPad and iPod touch owners downloaded the software on its first day of availability.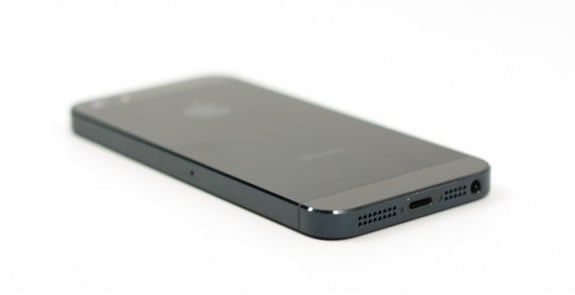 Last week, almost immediately, a major security flaw was discovered residing within iOS 7, a flaw that allowed users to bypass the lock screen to access things like photos and contacts. iOS 6 had lock screen security issues as well though with Apple's emphasis on security with the addition of Activation Lock and the iPhone 5s' new fingerprint reader, the issue was given a ton of attention.
Fortunately, Apple is Apple and the company worked to swiftly tackle the issue and earlier today, the company release a new iOS 7 update, iOS 7.0.2. The update follows the iOS 7.0.1 update that arrived for iPhone 5s and iPhone 5c owners on Friday.
The update isn't a big one though there will still be iOS 7 owners who are curious about the update, specifically, about whether it's worth installing. Remember, iOS updates can often break things.
For those who are maybe holding back, or just want some reassurance, we have dove into the iOS 7.0.2 update for the iPhone 5 and here, we offer our impressions of its performance.
What a Difference a Week Makes
The iOS 7.0.2 update process was vastly different from the iOS 7 installation process. While last week, it took the iPhone 5 hours to complete the upgrade, the iOS 7.0.2 update only took about 10 or so minutes to finish downloading and installing. Of course, we're talking apples to oranges here, the iOS 7 update was far bigger, but it was nice to see that there were no lingering issues.
We still recommend making a back up just in case something does go wrong but we don't foresee any major issues. We installed the update Over-the-Air and it worked out just fine.
Security Issue Fixed
Shortly after the arrival of iOS 7, users discovered a nasty security flaw that allowed nefarious individuals to use a simple method to bypass the lock screen and get into the iPhone 5's contacts and camera roll.
All someone would have to do in iOS 7 is head to the lock screen, swipe up from the bottom of the screen and launch the clock app. Pressing the power button at the top of the iPhone would bring up the option to power off the device. Then, by pressing cancel rather than sliding to power off, users could tap the home button twice to bring up the iOS 7 multitasking interface. From there, prying eyes could, and still can on iOS 7, clearly see which apps the iPhone's owner has used recently.
Fortunately, the problem appears to be fixed with iOS 7.0.2. We are unable to replicate the method above, so it seems like the work that Apple did between the release of iOS 7 and now paid off.
iOS 7.0.2 Battery Life
One of the major questions that iPhone owners typically ask before installing an iOS update is: "How is the battery life?" It's an important question because often, iOS updates can bring erratic battery life to some users and in the case of iOS 6.1, bad battery life to the masses.
After using iOS 7.0.2 for several hours, we can confirm that the update doesn't bring battery drain along for the ride. The iPhone 5's battery life remains stable and arguably better than it was in iOS 6.
Those who are having battery life issues with iOS 7 will want to check out our battery life tips for some ways to try and solve battery life problems that may be afflicting the device.
Wi-Fi Acting Normally
We've heard that some iPhone owners are experiencing Wi-Fi issues after installing iOS 7, Wi-Fi issues that we haven't run into. Thus far, in both iOS 7 and iOS 7.0.2, Wi-Fi has been acting normally with trade-offs to LTE working out well and speeds on both known and new networks performing well.
4G LTE Speedy As Usual
4G LTE connectivity on AT&T is as fast as it was in iOS 7 and iOS 6. The iPhone 5 still picks up fast speeds when in 4G LTE service areas and it also picks up quick 4G HSPA+ service where LTE isn't available. So fortunately, it doesn't look like iOS 7.0.2 has brought any cellular connectivity issues along with it.
UI Lag Persists
We have experienced noticeable lag within iOS 7, particularly when using the multitasking function. Often, things on screen take a few sections to catch up with swipes. This issue persists in iOS 7.0.2 as the user interface occasionally is a step behind user input.
It doesn't happen all of the time, and as we pointed out when iOS 7 came out, it's more of an annoyance than a major issue. Hopefully, over time, the issue will iron itself out as Apple works to improve its latest software.
Call Quality Remains the Same
We've seen a dip in call quality ever since updating to iOS 7. Instead of the crisp clear audio quality that we got in iOS 6, we've started to experience some choppiness both with regular calls and with the FaceTime Audio function. It's extremely difficult to peg this on iOS 7, it could be a connection issue, but the issue started happening last week after installing iOS 7.
The issues persist in iOS 7.0.2 as well as people on the other line continually fade in and out, even when in locations where they were fine a week ago. It happens both with regular calls and with FaceTime Audio. We've heard that this is an issue for other iPhone owners as well, not just owners of the iPhone 5.
No Major Bugs
Thus far, we haven't found any major bugs inside of iOS 7.0.2, nothing like the security flaw that was discovered hiding in iOS 7. So at this point, it's safe to think that the iPhone 5 won't be taking on any extra issues with iOS 7.0.2.
Should You Install iOS 7.0.2?
iPhone 5 owners should feel good about installing iOS 7.0.2. It doesn't appear to have broken anything and it cleared up the one major iOS 7 flaw that was discovered lurking around after its release.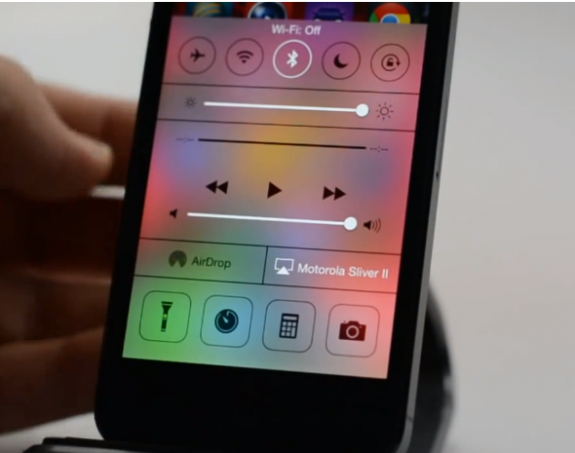 Battery life is solid, connectivity is fast and functional and the all-around iOS 7 experience far outweighs the minor lag issues that we've encountered on the iPhone 5.

This article may contain affiliate links. Click here for more details.