iOS 7.0.2 Problems Frustrate iPhone & iPad Users
Last week, Apple rolled out an iOS 7.0.2 update for iPhone, iPad and iPod touch. The update was aimed at fixing a lock screen flaw that allowed nefarious users to view things like photos in the camera roll. Unfortunately, it now appears as though the update has a lock screen issue of its own which comes in addition to a growing number of iOS 7.0.2 problems that are frustrating iPhone and iPad users.
Shortly after the iOS 7 release date earlier this month, users discovered a lock screen flaw that allowed users to use a simple exploit in order to view private details on the iPhone, iPad or iPod touch. Apple worked quickly to fix the issue and rolled out iOS 7.0.2, an update aimed at adding Greek keyboard support and tackling the lock screen security flaw.
Read: iOS 7 Lock Screen Bug Discovered Yet Again in Latest Update.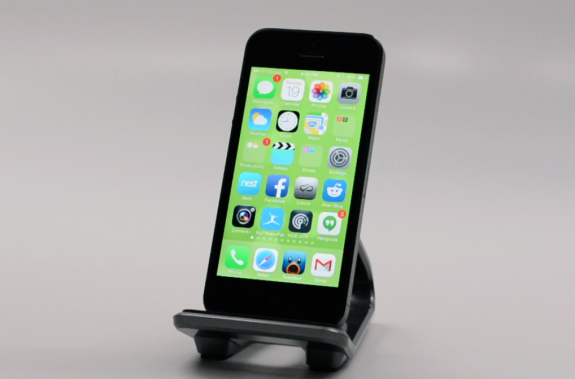 As we pointed out in our reviews, iOS 7.0.2 not only fixed the security flaw but it seemed to be relatively issue-free with only a few minor issues hampering the experience. That's not the case for many iPhone and iPad owners however, many of whom have discovered issues with the iOS 7.0.2 software on board their device.
In addition to the lock screen issues that apparently persist in iOS 7.0.2, iPhone and iPad owners are growing increasingly frustrated with the number of issues that they are encountering in iOS 7.0.2.
Over the weekend, we heard from several iPhone and iPad owners complaining about Wi-Fi issues and battery life, two problems that seem to arrive with all iOS updates. However, we've also heard about several more specific issues with iOS 7.0.2.
Several users detailed lag issues that they have been experiencing in iOS 7.0.2, specifically on the iPad. This is an issue that we have run into on the iPad 3 and it appears to be one that is more widespread that originally thought. We've also heard from an iPad 2 owner who has run into sharing issues within iTunes after installing Apple's latest update. Apple's discussion community is rife with iOS 7.0.2 bug complaints.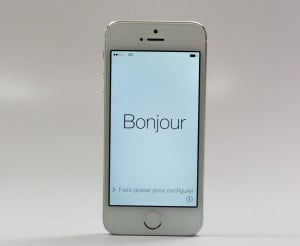 We ourselves have run into two major issues after installing iOS 7.0.2. The first, random reboots which have been occurring on the iPhone 5s wherein the device randomly goes back to the boot screen for a few seconds before showing the lock screen. This is an issue that we encountered in iOS 6 on the iPhone 5 and it's one that was solved several months down the road.
We've also been experiencing issues with iMessage, something that isn't new. What is new is that our iPhone 5 can no longer send iMessages, even after flipping the service on and off, rebooting the phone, and trying an assortment of other fixes. Whether iOS 7.0.2 broke iMessage or not is unclear but the service was working perfectly in iOS 7 and during the first two days of iOS 7.0.2.
As we've pointed out, many of these iOS 7.0.2 issues are minor and aren't widespread which means that Apple is unlikely to issue a swift update to fix them. Instead, users are going to have to rely on unofficial temporary or permanent fixes that emerge in the days ahead.
It's possible that we'll see an iOS 7.0.3 update for iPhone and iPad tackle some of these issues in the future. In the meantime though, frustrated users are going to have to settle for fixes that don't come from Apple.

This article may contain affiliate links. Click here for more details.