iOS 7.0.3 Complaints Pile Up as Users Clamor for iOS 7.0.4
Complaints regarding Apple's most recent iOS 7 update, iOS 7.0.3, continue to pile up as iPhone and iPad users are continuing to encounter issues with the new software. And with no iOS 7.1 update in sight, it looks like iPhone and iPad owners are going to have to have wait a little longer to find out whether Apple has official fixes up its sleeve for lingering iOS 7 problems.
Earlier this month, Apple rolled out a brand new iOS 7 update for iPhone, iPad and iPod touch owners in the form of iOS 7.0.3. iOS 7.0.3 had been promised for this month by Apple after the company discovered two major bugs plaguing the operating system. The first, a severe iMessage issue that iPhone owners encountered that prevented some owners from sending and receiving iMessages. The other, a broken filter system on iPads being used at school.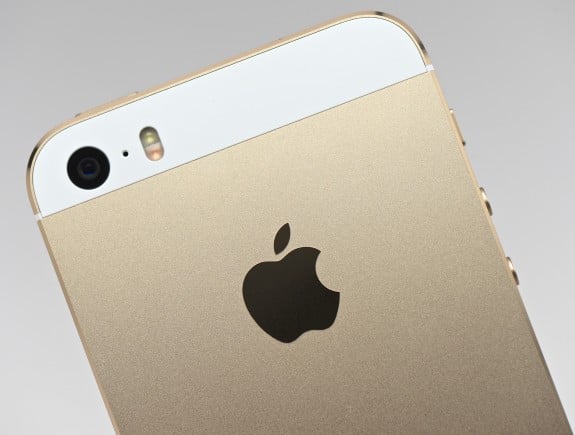 Apple confirmed fixes for those two issues but the iOS 7.0.3 update actually came with a bunch of other fixes for lingering issues that iOS 7 users had been experiencing since the arrival of iOS 7, iOS 7.0.1 and iOS 7.0.2. It also finally delivered iCloud Keychain to those that had been looking forward to the security feature since WWDC 2013.
While the iOS 7.0.3 fixed software issues from some iPhone, iPad and iPod touch owners, the update also appears to have brought some bugs of its own along with it. Since its release, we have been updating iPhone, iPad and iPod touch owners about the iOS 7.0.3 issues that we've been encountering and hearing about from its users in an effort to try and spawn temporary fixes for those in trouble.
The coverage has also prompted many iOS 7.0.3 owners to reach out and explain their iOS 7.0.3 issues in detail. Over the weekend, we heard from several iOS 7 owners who have been experiencing some major issues after updating to iOS 7.0.3 and we have even started to see some issues of our own.
Today, our own Josh Smith, an iPhone 5s owner, experienced a white screen random reboot when trying to make a call. This is the second iPhone 5s that has experienced this issue after iOS 7.0.3. While the original issue was seen on a T-Mobile iPhone 5s, Smith's iPhone 5s is a Verizon iPhone 5s.
iOS 7.0.3 owners have also chimed in with their own issues. One iPhone 4 owner tells Gotta Be Mobile that the iOS 7.0.3 update has introduced an issue with his speakers which he says is
"…giving me distorted sound from the speakers every time the speakers are activated (i.e. when the phone is ringing, when the alarm goes off, etc.)"
The issue apparently did not exist prior to the iOS 7.0.3 update and unfortunately, every fix he has tried, including a restore to the factory settings, has not fixed the problem.
Several iPad mini owners have written in exclaiming that after updating to iOS 7.0.3, their user interface has started to lag. We actually experienced some improvements to the lag on our iPad 3 but it looks like the new update did nothing to solve issues that others have been experiencing ever since iOS 7 arrived back in September.
An iPhone 5 owner wrote in to complain about the black screen that she is now getting whenever somebody calls her and another iOS 7.0.3 users claims to not be able to print anything now that she is using iOS 7.0.3. One claims that the issues are so bad, that she is considering going back to her HP laptop if Apple is unable to fix the issues.
These problems are all new but it's not clear just how widespread they are. What we do know is that they are not alone when it comes to iOS 7.0.3 issues. A quick look at Apple's discussion forums reveals that many iPhone and iPad owners are having trouble with the new update.
For those that are seeing problems, the Apple discussion boards are the best place to find temporary fixes. As for permanent ones, well, that requires some patience as those typically don't come until iOS updates. Apple never announces roll outs ahead of time so it's unclear when iOS 7.0.4 or iOS 7.1 will roll out and what they might have on board when they do.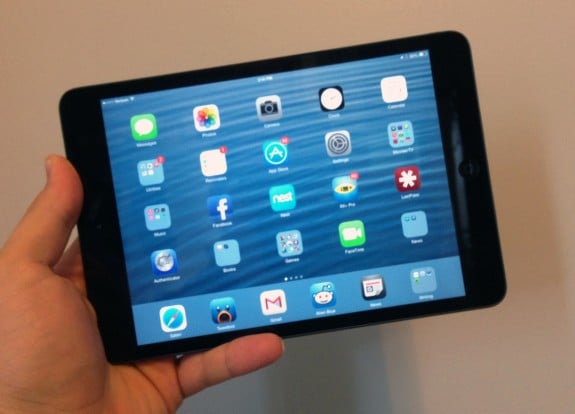 Apple tends to focus on the larger iOS issues so it's not certain that iPhone, iPad and iPod touch owners with iOS 7.0.3 problems will get relief, even when one of those updates arrives. That hasn't stopped users from clamoring for iOS 7.0.4 though.
iOS 7.0.3 is just draining my iPhone 5 battery life. Went through all settings line by line and there's nothing out of place. When's 7.0.4?

— Nick Dimichino (@ndimichino) October 24, 2013
All I know is iOS 7.0.4 better be coming out real soon

— Chuckie Rice (@uncchuckie3) October 23, 2013
Whether Apple will deliver soon or not remains to be seen.