iOS 7.0.3 on iPad 3: Impressions and Performance
Yesterday, Apple not only rolled out new Macs, OS X Mavericks and two brand new iPads dubbed iPad mini and iPad Air, the company also delivered a brand new iOS 7 update in iOS 7.0.3 for iPhone, iPad and iPod touch. The update is a massive bug fix update but it also delivered some new functionality including iCloud Keychain. Here, we take a look at how the iOS 7.0.3 stacks up on the iPad third-generation, or, iPad 3.
As expected, Apple had a wealth of products to show off at yesterday's iPad event in San Francisco. Rumors leading up to the event suggested that Apple would deliver an OS X Mavericks price and release date, release date and price for the new Mac Pro, new MacBook Pros running new processors, and two new iPad models to replace the iPad 4 and iPad mini. There were also rumors that suggested that Apple would unveil an iOS 7.1 update.
All of those rumors panned out, except one. iOS 7.1 was not announced at the event nor did it roll out after the event was over. Instead, the event came and went without any iOS 7 update announcements leaving iPhone, iPad and iPod touch owners stunned. Earlier in the month, Apple had promised a major bug fix update for two issues and it had promised the roll out by the end of October.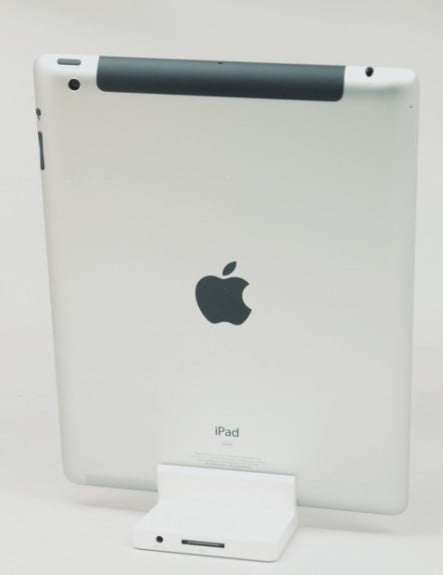 Fortunately, Apple simply decided to roll out an update without an announcement. Shortly after the event, Apple pushed out iOS 7.0.3, a massive bug fix update aimed at curtailing the amount of bugs on board its iOS 7 and iOS 7.0.2 software. After the release of those updates, users complained about everything from an iMessage bug to battery drain issues to Wi-Fi problems to filters being inactive on iPads inside the classroom. iOS 7.0.3 won't fix all of the issues on board iOS 7 but it certainly does fix more than a few.
With many users hesitant about installing new software, here, we take a look at how the iOS 7.0.3 update impacted our experience on last year's iPad, the iPad 3.
Installation Issues
The iOS 7.0.2 update rolled out without a hitch. iOS 7.0.3 did not. While many users were able to download the latest iOS 7 update Over-the-Air, I, like many others, was unable to. Instead, I was forced to update the iPhone 5 and the iPad 3 using the old iTunes method, a process that took a little longer than an OTA upgrade.
I'm still not entirely sure what went wrong yesterday but I'm hearing that OTA upgrades are now available to those that didn't see it emerge yesterday. Apple is typically very good about the installation process with incremental iOS updates so it was surprising to run into issues when trying to get iOS 7.0.3 on board. I imagine that the kink will be worked out ahead of iOS 7.0.4 or iOS 7.1, whichever is next.
Overall Performance
One of the biggest issues that I had with iOS 7 and iOS 7.0.2 was the lag that was on board the iPad 3. Moving from home screen to home screen, using the new multitasking, opening a folder, all of those tasks lagged. Now, I'm not talking about the lag that users often see on laptops and PCs. No, what I mean here are choppy, slow, disjointed animations where the device felt like its constantly skipping around.
My hope was that iOS 7.0.3 would address these issues and for the most part, it has. The overall speed of iOS 7.0.3 feels faster than it did in iOS 7.0.2 and I haven't experienced the same choppiness when multitasking or scrolling through home screens. The animations appear to have been optimized. However, I still get some visual lag when opening up folders. Again, it's not something that happens every time and it's not something that makes me want to throw the iPad against the wall, but it's there and it's a pest.
iOS updates tend to smooth out over time so it's possible that I could see things improve as time goes on. Right now though, I'm still experienced hints of sluggishness.
Battery Life
I've been hearing all sorts of complaints from iPad owners, mainly iPad 2 owners, when it comes to battery life. Many owners on iPhone and iPad have been experiencing battery drain after installing iOS 7 and iOS 7.0.2. Whether iOS 7.0.3 fixed those issues or not is unclear to me because I haven't ever experienced significant battery drain on my iPad 3.
After having iOS 7.0.3 installed for almost 24 hours now, my iPad 3 has retained the same battery life that it has always had. Long lasting battery life that lasts all day and holds a charge when in standby mode. So at the very least, I can confirm that there are no significant battery drain issues that I am aware of and things are working out well, at least for the time being.
Bugs
iOS 7.0.3 fixed an assortment of bugs, bugs that I didn't encounter on my iPad 3, and from the looks of things, it hasn't brought any catastrophic bugs along with it either. Often, iOS updates will fix bugs, but also bring other issues aboard the iPhone and iPad. I haven't experienced anything horrible yet but bugs often take some time to reveal themselves.
At the moment though, everything seems to be working correctly and the promised bug fixes have seemingly done their job as I can't replicate any of the issues contained in the change log.
Connectivity
I don't have a 4G LTE iPad 3 so I can't speak for LTE data speeds but my Wi-Fi is as fast as ever. I know loads of iPad owners have been experiencing Wi-Fi issues but I haven't seen any since Apple rolled out an iOS 6.1 update. Speeds are fast, consistent, and that's over both known and unknown Wi-Fi networks.
Apps Working Fine
iOS users worried about broken applications should stop. Apps inside iOS 7.0.3 on the iPad 3 are running fine. I have an assortment of games on board including GTA 3, Machinarium, World of Goo and more and all of them seem to be working fine. No problems. As for core applications like Camera, Control Center, Facebook, Twitter and more, they all appear to be working flawlessly as well.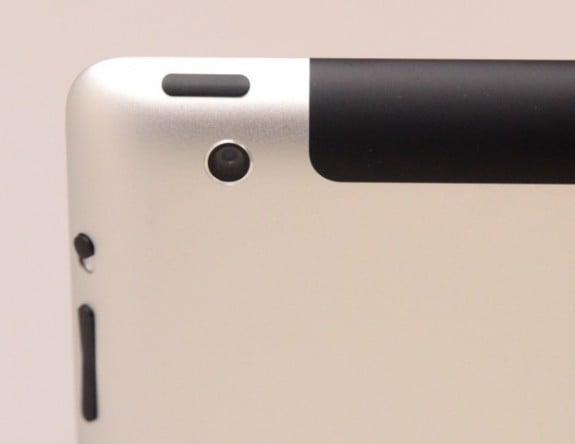 As I've said, it often takes time before issues rear their ugly head so it could be that I am complaining just a couple of days from now. For now though, I am safe from issues with the on board software.
iCloud Keychain Works as Advertised
As I pointed out in my impressions of the iPhone 5 iOS 7.0.3 update, I have been looking forward to iCloud Keychain for months, ever since it made its debut at WWDC in June. And while it didn't roll out with the first two updates for the iPad 3, it did roll out with iOS 7.0.3. And thankfully, the service works as advertised.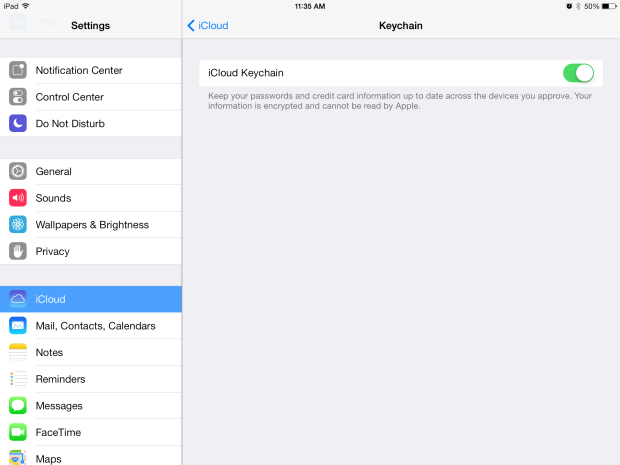 Of course, I am going to have to make the switch back from Chrome to Safari to truly make use of it but that's just a small price to pay. Safari is, after all, much improved in iOS 7.
Should You Install iOS 7.0.3?
At this point, I have no real complaints about the iOS 7.0.3 update. It appears to have done more good than bad and it brings iCloud Keychain to users. Battery life is solid, Wi-Fi is working as good as it did in iOS 7.0.2 and iOS 7 and apps aren't crashing left and right.
With iOS 7 jailbreak developers giving the go ahead, I can safely recommend iOS 7.0.3 to all iPad 3 owners at the moment. There is always a chance that the update could screw things up but at this point, it's working perfectly on my iPad 3.

As an Amazon Associate I earn from qualifying purchases.