iOS 7.0.3 on iPhone 5 Review: Two Weeks Later
Just about two weeks ago, Apple released its third iOS 7 update in iOS 7.0.3, an update that it provided to iPhone, iPad and iPod touch users running iOS 7. The update, a massive bug fix update and one that brought iCloud Keychain along with it, has come under fire thanks to an assortment of bugs that users are dealing with. Here, we take a look at how our experience with iOS 7.0.3 on the iPhone 5 has been over the past two weeks.
In September, Apple released iOS 7, its brand new update that replaced iOS 6 as the company's mobile operating system and deliver a new look as well as new features. The update rolled out just a few days after the iPhone 5s and iPhone 5c announcement and just a few days before their release. The iOS 7 update hasn't been the only iOS 7 update that Apple has rolled out though, there have been several others that have emerged, starting with the iOS 7.0.1 update that arrived on iPhone 5s and iPhone 5c release day. That update was aimed at fixing an Touch ID issue with the iPhone 5s.
Of course, Touch ID issues weren't the only issues that were discovered lurking inside the iOS 7 update, a piece of software that received extensive beta testing ahead of its release. Shortly after it arrived, users reported a lock screen issue that allowed users to bypass the lock screen password and get into sensitive documents.
Apple quickly patched that up with an iOS 7.0.2 update though complaints continued to pour out of iPhone, iPad and iPod touch owners. Calls for an iOS 7.0.3 update increased to a point where Apple was forced to confirm a bug fix update that would tackle two major issues, one with iMessages and one with the controls that teachers use to monitor their students.
On October 22nd, Apple rolled out iOS 7.0.3, an extensive bug fix update that brought fixes for a number of issues and also delivered iCloud Keychain, a security feature that was detailed at WWDC but failed to arrive with the initial wave of updates.
Since October 22nd, we've heard from hundreds of iPhone and iPad owners who have detailed their iOS 7, iOS 7.0.2 and iOS 7.0.3 issues. While we have already offered our thoughts on the iOS 7.0.3 update, given the issues, we thought it wise to revisit iOS 7.0.3 on the iPhone 5 two weeks later to see how the update is holding up.
iOS 7.0.3 Performance
UI
For the most part, iOS 7.0.3, from a performance standpoint, has been excellent on the iPhone 5. I haven't experienced any major slow downs or lock ups save for one that occurred when I was trying to send an MMS to a friend. The UI has been smooth and I am not experiencing any of the lag or random reboots that iPhone 5s and iPad owners have complained about for weeks.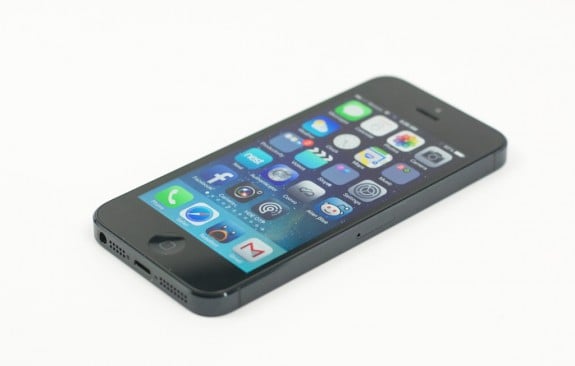 Animations, whether it's pulling up Control Center, swiping to another home screen (well, when I had one), or opening up a folder, are fluid and at the moment, I don't have anything to complain about from a UI standpoint.
Battery Life
Nor do I have anything new to add about battery life. I've heard from several people who have started to see abnormal battery drain with iOS 7.0.3 but at this point, there doesn't seem to be a widespread battery drain bug. Users experiencing problems aren't imagining things, but I have a sneaking suspicion that the bad performance could be related to something else. Habits and bad applications come to mind. Remember, going a whole day on 4G LTE isn't going to give you all day battery life.
We've offered up a number of iOS 7 battery life tips that users experiencing battery life issues should check out. For those that are still experiencing issues , try a hard reset or bringing the device to an Apple Store. My girlfriend's iPhone 4s was suffering from battery life issues after an update and one trip to the Apple Store discovered a bloated battery.
Bugs
I use the iPhone 5 every single day and I use it a lot. I've had all sorts of people write in, telling me that I'm not looking hard enough or that iOS 7 is riddled with all kinds of issues. I'm not saying that it isn't riddled with bugs when I say that I am not experiencing any of these problems on my iPhone or iPad. I am simply pointing out my own personal experience.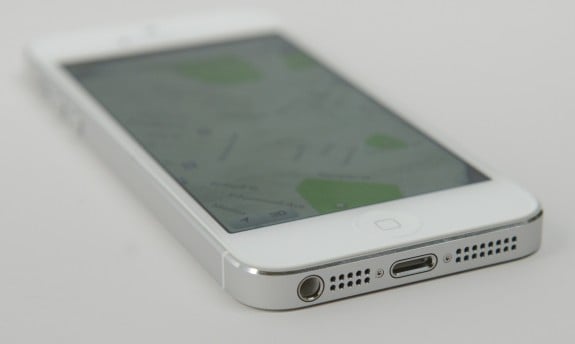 While I've received a ton of emails pointing out issues ranging from iPhones randomly crashing to busted multitasking to Bluetooth issues, I haven't experienced these and I haven't run into any major bugs in my many hours spent with iOS 7. The only thing I have seen, thus far, was the major lock up that I pointed out earlier.
Do bugs exist in iOS 7? Yup. Am I experiencing any of note in iOS 7.0.3? Not yet. The one major bug that I reported weeks ago, the iMessage issue, was fixed when iOS 7.0.3 arrived.
Connectivity
Many people are still dealing with the infamous Wi-Fi issues that arrived with iOS 6. I haven't had any issues with Wi-Fi on my iPhone 5. There have been times where my connection is inconsistent but I can't blame iOS 7. Instead, it's likely the range of my router or my service provider having issues. 4G LTE service from AT&T has been nothing short of fantastic and the consistency is one of the reasons why I will be taking my new Nexus 5 to AT&T's 4G LTE network.
Applications
There is one application that hasn't been playing nice in the last two weeks. For whatever reason, Google Chrome has decided to start acting wonky in the last few days though again, I think this is a Google issue and not an Apple iOS issue. I've started to see frequent crashes and while Chrome saves my tabs, it's still nuisance.
The other applications I use the most, Facebook, Twitter, Instagram, they are all working fine in iOS 7.0.3. Even games like Plants vs. Zombies 2 are working in harmony with Apple's latest update.
Should You Install iOS 7.0.3?
iOS 7.0.3 did not bring any major issues to my iPhone. Instead, it fixed the one big issue that I was experiencing. So, for those that were having a near perfect experience before iOS 7.0.3, I think it's safe to install. Those who are having a ton of issues would also be wise to install as it comes with a number of bug fixes. And like, I said, doesn't seem to bring many, if any, issues of its own. In other words, if you're already on iOS 7, you may as well upgrade at this point.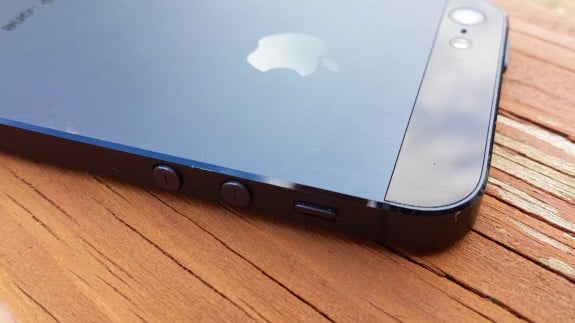 For those that are on iOS 6, well, it's a tough call. If you've waited this long, it might be worth waiting for iOS 7.0.4 or iOS 7.1, whichever comes next, as it should bring even more bug fixes to the table. Apple is working to make iOS 7 as stable as it can be and while it will never be perfect, it will continue to improve. Those waiting for a perfect release will be waiting for eternity.

As an Amazon Associate I earn from qualifying purchases.