iOS 7.0.3 Problems Remain for iPhone & iPad Users
Yesterday, Apple rolled out a brand new iOS 7 update in the form of iOS 7.0.3. The update, which is now available to iPhone, iPad and iPod touch owners, is a bug fix update aimed at tackling some of the linger issues left over from iOS 7's arrival back in September. And while it appears to have zapped a bunch of the problems iPhone and iPad users have been dealing it, users are still complaining about issues after the upgrade.
Apple took the stage yesterday and announced two brand new iPads in the iPad Air and iPad mini 2, OS X Mavericks, the new Mac Pro and the new MacBook Pro. It was a big day for those looking to buy new Apple products and it was also a big day for those current touting Apple's iPhone and iPad thanks to an iOS 7.0.3 update that rolled out shortly after the event.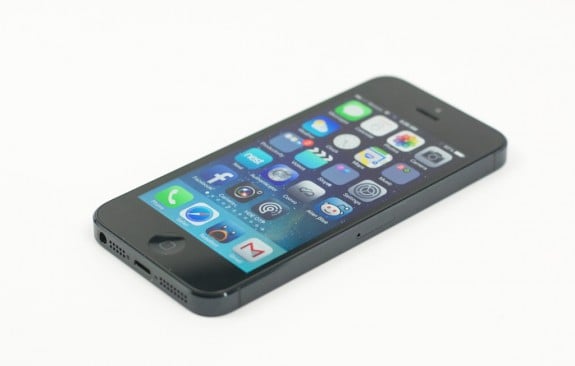 Rumors ahead of yesterday's event suggested that Apple would be delivering an iOS 7.0.3 update or event an iOS 7.1 update to iPhone, iPad and iPod users. Those rumors were backed by comments from Apple itself, comments that confirmed an iOS 7 update for sometime in October. At the event, Apple remained mum about an update. However, the silence lasted only a short while as it rolled out iOS 7.0.3 just a few minutes after the event concluded.
iOS 7.0.3 rolled out to owners of iOS 7 devices and its purpose was to tackle a number of issues that iPhone and jPad owners have been experiencing with iOS 7.0.3. It also brought along Apple's new iCloud Keychain feature, a feature that it announced alongside iOS 7 back in June, but did not deliver with the initial iOS 7 update.
Our experience with iOS 7.0.3, so far, has been good on both the iPhone 5 and the iPad 3 but it looks like the latest iOS update, as usual, is causing problems for some iPad and iPhone users.
iOS 7.0.3 Problems
Things are a little quieter than usual, probably because the iOS 7.0.3 did fix a bunch of problems for iPhone and iPad owners, but we are still seeing users complain about a number of problems after installing iOS 7.0.3 on their device. Users are also complaining about issues from past iOS 7 updates that are lingering inside the new software.
Interestingly, we're seeing reports that suggest that iOS 7.0.3 broke iMessage or that the update did not fix the issues that have plagued the service since iOS 7 arrived. Other users are still complaining about a problem with Siri in which users are reporting that the microphone isn't responsive. Users are also complaining about freezing issues with the camera application, something that apparently persists in iOS 7.0.3, and a problem that has generated a lot of attention on Apple's discussion forums.
We're still hearing some complaints about IMAP, screen flickering, as well as non-functional Wi-Fi. It looks like the iOS 7.0.3 update also has kept 4G LTE connectivity issues around on the iPad 2. Oddly enough, we haven't seen complaints lobbed at the update's battery life though we imagine that there are plenty users who are experiencing perceived battery life issues.
One reader has also chimed in and told us about an issue that he is seeing across several devices running iOS 7.0.3. When trying to remove several applications at once in the multitasking menu, an application often sticks around. In other words, it doesn't close. When the multitasking is opened again, the application remains.
The issue is apparently still active inside iOS 7.0.3 though the frequency of the issue has decreased after installing the new iOS 7 update.
What's Next for iOS 7 Users?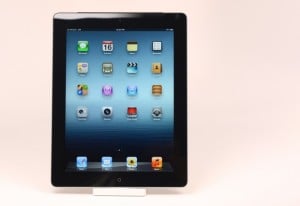 iOS 7.0.3 clearly fixed a lot of bugs inside iOS 7. Our iMessage is finally functioning normally and we're seeing a lot of success stories on Apple's forums and beyond. But that doesn't mean that everything has been fixed and users are still holding out hope that a future update will fix their iOS 7 issues on the iPad and iPhone.
As we've said, numerous times, Apple does a fantastic job keeping its mobile devices updated with software. The quick arrival of iOS 7.0.3 is a perfect example of this. However, we've also pointed out that while Apple's iOS updates fix a lot of issues, they never fix everything.
At this point, it's clear there are still some issues that the company needs to smooth over but because Apple never announces its updates, its not clear when it will roll another out.
iOS 7.0.4 or iOS 7.1 are prime candidates for Apple's next iOS 7 update. And while they will likely come with some more bug fixes on board, there is no telling what they will fix. We should also point out that often times, iOS issues will work themselves out.
In the meantime, frustrated iPhone, iPad and iPod touch owners experiencing issues inside Apple's new iOS 7.0.3 update are stuck with their peers and temporary fixes for support.