iOS 7.0.3 Update Could Bring Two Major Fixes
The next iOS update, thought to be iOS 7.0.3, could bring two major fixes to owners of Apple's mobile devices. The first, an official and permanent fix for the iMessage issues that continue to plague iPhone users, the other, a problem with the software on board iPads that were delivered to school districts for use in the classroom.
Earlier this week, Apple confirmed that it was working on a fix for the iMessage issues that have cropped up since the company delivered the iOS 7, iOS 7.0.1 and iOS 7.0.2 updates in September. Many iPhone users have been unable to send or receive iMessages, forcing them to instead rely on text messages and temporary fixes to address the problem.
The reset network settings fix has solved the problem for many iPhone users, but we can confirm that the issue appear again today, after a couple of days of laying dormant. Apple did not say what update would bring the iMessage fix to iPhone users but with iOS 7.0.3 in testing and rumors suggesting a release next week, it could be that the update bring a permanent solution to iPhone users.
It appears that Apple is also dealing with another major iOS 7 issue, this one affecting iPads that were sent to school districts so that students could use the slate in the classroom. The devices come armed with supervision profiles so that teachers can monitor the usage of their students but according to AllThingsD, the supervision profiles are broken in iOS 7.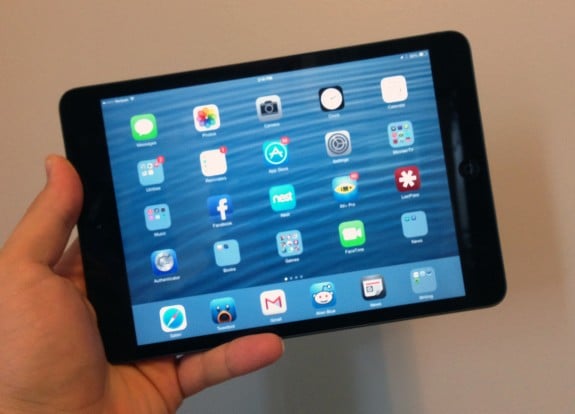 Without the supervision profile in place, teachers are unable to remotely monitor the usage of their students and filters, that were instituted to control what kids could look at, are supposedly down. It appears that the problem is not an isolated issue, much like the iMessage problems, and is widespread, affecting iPads across the country.
Fortunately, Apple is aware of the problem and the company confirmed that it is working on a fix for the issue that will be delivered inside of an update sometime this month, meaning a fix inside the iOS 7.0.3 update is a distinct possibility.
Rumors also suggest that Apple is working on an iOS 7.1 update, an update that could come with the iPad mini 2 and the iPad 5. Given that they aren't supposed to arrive for several weeks, the iOS 7.0.3, at this point, seems to be the most likely candidate for these fixes.

As an Amazon Associate I earn from qualifying purchases.