iOS 7.0.4 for iPad 3 Review
While much of the attention this week has been lavished upon the iOS 7.1 beta that rolled out to developers, the iOS 7.1 update isn't rolling out any time soon. For now, iPhone, iPad and iPod touch owners will be dealing with iOS 7.0.4, an update that rolled out last week. We've already offered our initial thoughts on the performance of iOS 7.0.4 on the iPad 3 and now, after spending quality time with the software, it's time to take a close look at Apple's new iOS 7 update.
In late October, Apple rolled out a much needed iOS 7.0.3 update to iPhone, iPad and iPod touch owners. We say much needed because there were two big issues impacting those on iOS 7.0.2 and below. iPhone owners were dealing with an iMessage issue that prevented them from sending or receiving messages over Apple's service. Teachers using iPads in the classroom were stuck without the system that they had in place to monitor student usage. Those two issues prompted Apple to promise an iOS 7.0.3 update.
Of course, those weren't the only two issues affecting iPhone and iPad owners, and we detailed a laundry list of issues ahead of the update. So many owners were hopeful that iOS 7.0.3 would fix their issues. For some, it did. Apple's update came with a ton of fixes and represented the biggest update to iOS 7 to date. However, as we pointed out, it left lingering issues and soon after, users were campaigning for an iOS 7.0.4 or iOS 7.1 update.
While we saw both emerge in server logs, it was iOS 7.0.4 that won out as the next iOS 7 update and it rolled out to iPhone, iPad and iPod touch owners on Thursday of last week. We offered our initial impressions of the small, bug fix update on the day that it was released but we have been prompted to revisit the software due to complaints from iPhone and iPad users.
We've already taken a look at the iOS 7.0.4 for iPhone 5 in particular and now, it's time to take another close look at the performance of iOS 7.0.4 on Apple's third-generation iPad, the iPad 3.
iOS 7.0.4 Performance
Applications
When it comes to incremental iOS updates, there are five things that I look for. My assumption is that these are five of the things that other iPhone and iPad owners look for as well, particularly those who are holding off on installing an update. One of the first things I always like to look at is the overall stability of my applications. Apps are the life blood of any mobile device so it's important that they all function properly from update to update.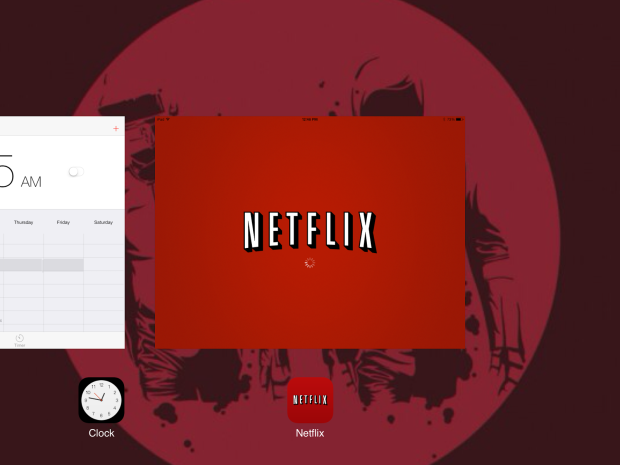 As I pointed out in my previous iOS 7 reviews, I've been having problems with two applications in particular. Netflix and Chrome have both been giving me issues in iOS 7. And while that's probably not any fault of Apple's, it's annoying nonetheless and is worth pointing out. In iOS 7.0.4, Netflix has improved but it still skips around and freezes when a video is first started. Chrome has also crashed a few times. My hope is that the performance stabilizes as time goes on but I wouldn't complain if Google and Netflix rolled out bug fix updates.
Overall though, I haven't run into any other stability issues with apps in iOS 7.0.4. Applications like Facebook, Instagram, and Twitter all work as they did in iOS 7.0.3 and my collection of games, including Angry Birds, Machinarium and more, all are working fine.
Battery Life
Another thing that iPhone and iPad owners are usually concerned about is battery life. iOS updates have, in the past, delivered battery life issues to all sorts of devices and from what we're hearing, iOS 7.0.4 is no different. While the complaints haven't been as loud as they were when iOS 7 was first released, there are still those claiming that iOS 7.0.4 and iOS 7.0.3 hurt their overall battery life.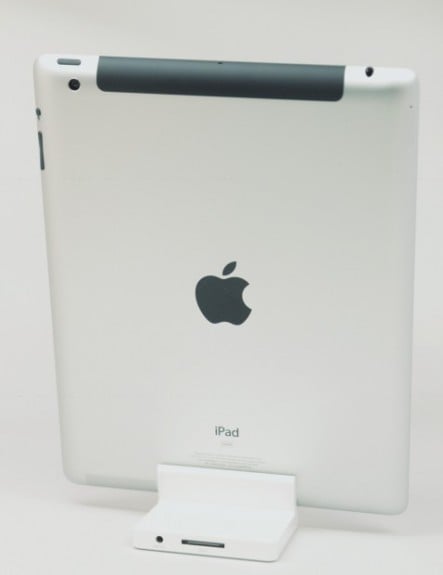 I can't dispute that but what I can say is that I haven't had any battery life issues on my iPad 3 since installing iOS 7.0.4. Overall battery life remains stable, I haven't noticed any abnormal battery drain and that includes when the iPad is in standby mode, where it often is. For me, battery life has remained consistent over the duration of my ownership so it was no surprise that I didn't encounter any issues with iOS 7.0.4.
If anything does change for the worse, my guess is that the issues will arrive a couple of years down the line when the iPad 3 receives its iOS 9 update. Older devices typically have way more problems than newer devices. For now though, I am content.
Bugs
Third, I tend to look for any pesky bugs that might be on board Apple's new software. I've been on a hunt ever since last week when iPhone and iPad owners started writing in complaining about an assortment of issues. Thus far though, I haven't stumbled into any bugs that have caught my eye. Things seem to be working normally, including the multitasking function, Control Center, Calendar, and more.
As I've said before, this doesn't mean that iOS 7.0.4 doesn't have bugs on board. What it does mean is that I haven't run into any of them. I should also point out that the bug chatter seems to be a lot softer this time around. We heard a ton of complaining after iOS 7.0.2 and iOS 7.0.3 arrived but the complaints about iOS 7.0.4 are far softer. To me, that points to this iOS 7 update being the most stable one yet.
Connectivity
Without a solid connection, a media device like the iPad is useless so iPad users are always curious about how connectivity holds up from iOS update to iOS update. I use a Wi-Fi only version of the iPad 3 so I can't speak for 4G LTE connectivity but as far as Wi-Fi is concerned, it has been smooth sailing since installing the iOS 7.0.4 upgrade.
My Wi-Fi connection is stable on home networks and it has proven to be reliable when connecting to an unknown Wi-Fi network for the first time. Of course, I've heard the horror stories. Wi-Fi connectivity getting grayed out, connections proving to be extremely unreliable and people simply not being able to connect to their router. Those issues appear to be very real. I just haven't encountered any of them just yet.
Speed
Finally, and maybe most importantly, iPhone and iPad owners wonder about how the speed and fluidity of the user interface will hold up after installing new software. Speed is extremely important particularly for those that rely on these gadgets in the workplace.
One of my biggest complaints about iOS 7 has been the lag that it brought to my iPad. After installing iOS 7, the operating system was no longer smooth. It felt disjointed and bumpy and even small things like opening a folder started to hiccup a little bit. In my initial impressions of the update, I pointed out that things felt a little bit smoother. Problem is, they always do just after an update.
While the lag in iOS 7.0.4 is less noticeable than it was in iOS 7.0.3 and below, it's still there. When I open apps, the software will often hang up. Same goes for opening folders, and moving around different home screens. It's just not fluid and it feels like Apple rushed the software out to iPad owners as I'm not seeing the same issues on my iPhone 5.
Fortunately, it looks like iOS 7.1 will solve this issue as it's supposedly the update that Apple should have released back in September. To me, the lag represents the worst part of iOS 7 and I'm hopeful that iOS 7.1 solves the issue.
Should You Install?
So let's run down the checklist. For the most part, applications are stable. Netflix and Chrome are the exceptions for me but my guess is that not everyone is encountering those issues. Battery life is stable, I haven't found any significant bugs, and Wi-Fi connectivity is solid. And while there are still lag issues inside iOS 7.0.4, I don't find them to be as bad as they were in previous versions of iOS 7.
At this point, I feel like the iOS 7.0.4 update will help more iPad users than it will hurt and that's why I am going to recommend it to those that are already on iOS 7. For those still on iOS 6, iOS 7.1 is looking like it will be the update iPad owners have been looking for so it might be best just to wait for it to arrive before making the upgrade.

As an Amazon Associate I earn from qualifying purchases.