iOS 7.0.4 on iPhone 5 Review: Three Weeks Later
As complaints about Apple's iOS 7.0.4 update continue to pour in from iPhone users, we felt it important to revisit the iOS 7.0.4 update on the iPhone, in particular, the iPhone 5. Here now, three weeks after the release of iOS 7.0.4 and ahead of the upcoming iOS 7.1 update, we take another close look at how Apple's latest piece of software is handling on the iPhone.
Just about three weeks ago, Apple released the four incremental update to its iOS 7 operating system and supported iPhone, iPad and iPod touch models. The update, which followed in the footsteps of iOS 7.0.1, iOS 7.0.2, and iOS 7.0.3, promised to fix at least one bug, an issue with Apple's FaceTime service, wherein users were seeing random dropped calls.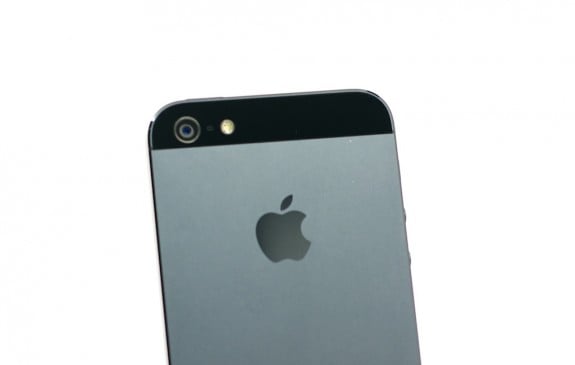 As seasoned iPhone, iPad and iPod touch owners know, iOS updates have a tendency to both fix, and break things that don't appear in their change logs. Small iOS updates often stabilize issues that users have been dealing with for weeks. For example, the iOS 6.1.2 update for the iPhone 5 fixed a random reboot issue that I had been experiencing since the iPhone 5 arrived on my doorstep.
They can also bring bugs of their own along with them and from what we're hearing about iOS 7.0.4, there are certainly some issues that iPhone, iPad and iPod touch owners have been dealing with. Over the past few weeks, users have chimed in, complaining about the iOS 7.0.4 update and its problems. From Wi-Fi connectivity problems to issues with Mail and Photos to lag and battery life. For many users, the iOS 7.1 update can't come soon enough.
With those issues in mind, we felt it important to revisit our experience with iOS 7.0.4 on the iPhone, the iPhone 5 in particular. Here now, we take a look at the performance of the iOS 7.0.4 update for iPhone, three weeks later.
iOS 7.0.4 Performance, Three Weeks Later
Applications
As I've noted many times in my reviews, when I look at these incremental iOS updates, I look for five things in particular. How applications perform, how battery life is compared to previous updates, whether or not there is a swarm of new bugs, LTE and Wi-Fi connectivity and finally, overall speed of the platform, is the new iOS update fast or slow.
Often, these things can change over time which is why I wanted to revisit iOS 7.0.4 and help drum up discussion in the build up to the iOS 7.1 update for iPhone, iPad and iPod touch. Let's start with applications first.
In my last review, I noted that applications like Facebook, Instagram, and Twitter were all working normally. They still are. I noted that Apple's applications were stable and that they weren't crashing. They're still healthy. I also said that the only application, stock or third-party, that I was having issues with was Google Chrome.
My days of using Safari are long gone. Not even the new look in iOS 7 could bring me back to the fold. Instead I use Google Chrome and while the experience in iOS 7.0.4 got off to a rocky start, things have smoothed out. It's likely thanks to an update that Google released a few days ago, an update that seems to have stopped the crashing.
Now, keep in mind, I don't use all of the applications that you do. I can only speak for myself. But I do use quite a few applications on a daily basis and none of them have been acting up in the last three weeks.
Battery Life
I've heard complaints about iOS 7.0.4 battery life from iPhone users. Not surprising considering I receive hundreds of emails after every iOS update complaining about battery life. Once in awhile, there is a major issue. The Exchange bug found in iOS 6 affected many iPhone users around the globe. However, those instances are rare.
Since installing iOS 7.0.4, I haven't noticed any battery life drain. I haven't noticed any issues. Things seem to be the same as they have been for months and that's fantastic. I am the type of person that is attached to my smartphone at the hip, whether that's in the home or outside of it, and I certainly would have noticed abnormalities. iOS 7.0.4 seems to be running fine for me.
Bugs
Since my initial review, I've heard about an array of iOS 7.0.4 problems plaguing iPhone owners. I've heard about broken Photos apps wherein users can't see their photos. I've heard about an issue with email where users simply cannot fetch their email. One user in particular says that he is no longer able to send any emails on his iPhone.
I haven't experienced that particular mail bug but I have noticed something peculiar in the last few weeks. I don't have push enabled for my email, meaning, it doesn't automatically check email for me. I don't need my phone buzzing all the time and I am pretty consistent about checking it manually. Oddly enough, there have been times in the last few weeks where the stock Mail application fetches the email from one of my accounts without provocation. It tends to happen when I open an unrelated application.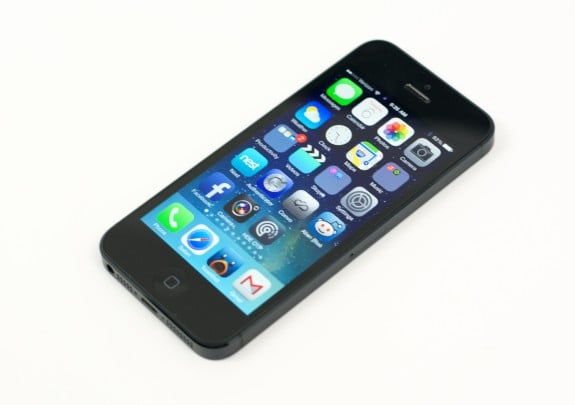 It's a strange issue and one that I haven't seen reported thus far. It can be considered a bug, but it's more of an annoyance. I consider bugs to be things that hamper an experience. This does not do that and thus far, I haven't found any bugs that truly hamper my experience inside iOS 7. That's not to say that there aren't issues but my experience with iOS 7.0.4 has been stable and smooth.
Connectivity
iPhone users have been complaining about loss of Wi-Fi connectivity since the release of iOS 6. As I've noted several times, I too experienced issues in iOS 6 though they dissipated with the release of iOS 6.1 and beyond. My hope is that iOS 7.1 takes care of the issues that iPhone users are struggling with in iOS 7 though I can't be sure.
What I am sure of is that my 4G LTE and Wi-Fi connections are both stable and performing up to par. I will often see a huge drop in performance when I move to another room but I blame the router that my girlfriend bought, not iOS 7.0.4.
Speed
The last thing that I look for, and many others look for in iOS updates, is speed. What I mean by that is, overall fluidity of the operating system, how fast things move, how fast folders open, how long it takes to scroll from one home screen to another.
After the initial iOS 7 update, I experienced some lag on my iPhone 5, but nothing substantial. Since then, the software has performed admirably, much better than my laggy iPad 3.
While it may not have a 64-bit processor on board, the iPhone 5 is able to handle iOS 7 well and I am not seeing the same types of hiccups that I've seen on my iPad in iOS 7.0.4. iOS 7.1 is supposed to solve this issue for the iPad and my hope is that it helps anyone suffering from lag with the iPhone as well.
Resources for Those With iOS 7.0.4 Problems
Obviously, I want to help those of you who are experiencing issues. And while I may not have a temporary or permanent fix for everything, there are a few resources that I can direct you to in an effort to help. For those experiencing poor battery life, try these tips. I incorporate them into my daily routine as much as I can and they do help.
For those with other issues, try these fixes. If none of those help, there are a few routes to consider. The first, a forum like MacRumors forums or the Apple discussion boards. There is a lot of noise on there but there are certainly some people that are willing to help. There might even be someone with the same issue that can offer a fix.
The other two routes are a little more drastic. The first, head down to an Apple Store and visit the Genius Bar. Be sure to make an appointment first. Those who don't want to do that can try factory resetting their device. Make sure to back up files first. Often times, this will make an older device feel like new and make problems dissipate. It's worth a shot for those dealing with major problems.
Latest on the iOS 7.1 Update
iPhone owners, myself included, are excited about the upcoming iOS 7.1 update. It has the potential to add new features and solve some of the major issues that have been afflicting devices since the arrival of iOS 7. Sadly, we haven't seen any movement since the first iOS 7.1 beta arrived last month though we expect to see some pickup soon.
As we've noted, we expect a little bit of a wait for iOS 7.1 as Apple moves deeper into the beta process, and our best estimate is a release inside the months of January or February in 2014. That's not set in stone but iPhone, iPad and iPod touch owners dealing with iOS 7.0.4 issues will certainly have to wait a little bit longer for a remedy.

As an Amazon Associate I earn from qualifying purchases.