iOS 7.0.4 for iPhone 5 Review
Last week, Apple rolled out its iOS 7.0.4 update for iPhone, iPad and iPod touch. On the day that it arrived, we offered up our initial impressions of the software, a bug fix update that was aimed at solving an issue with FaceTime Audio. Now, after using the software extensively for the past couple of days, it's time to take a closer look at Apple's iOS 7.0.4 update for iPhone 5.
Since September and the arrival of iOS 7, we've been hearing about the issues that iPhone, iPad and iPod touch owners have been dealing with. Right off the bat, Apple rolled out iOS 7.0.1 and iOS 7.0.2 to take care of some of the issues that were discovered right off the bat. Several weeks later, we saw Apple roll out iOS 7.0.3, a massive bug fix update that promised to take care of a number of issues with iOS 7.
However, like many iOS updates before it, iOS 7.0.3 brought a number of issues of its own. In the weeks after iOS 7.0.3's release, we detailed many of the issues that iPhone, iPad and iPod touch owners were dealing with. While some owners found relief in temporary fixes, others were hopeful for another iOS 7 bug fix update that would squash their issues permanently.
The knight in shining armor, at least in this case, was thought to be an iOS 7.0.4 update, an update that started appearing in server logs ahead of its release date. Last week, Apple delivered an iOS 7 update in the form of iOS 7.0.4, a small bug fix update that was aimed at fixing issues with Apple's FaceTime service. It's a small update, sure, but iOS updates are never small.
Why? Simple. Because iOS updates always have the potential to break things and make the overall experience worse for iPhone, iPad and iPod touch owners. iOS 7.0.4 was aimed at killing bugs but there was always a chance that it could bring bugs of its own.
Last week, we offered up some initial impressions about our iOS 7.0.4 experience on the iPhone 5 and now, after spending a ton of time with the update, it's time to take a final look at how the update is performing on last year's iPhone.
iOS 7.0.4 Performance
Applications
One of the first things I typically look for after installing an iOS update is whether applications are broken or not. In the past, iOS updates have caused applications to start misbehaving. So far, the experience with iOS 7.0.4 has been good. My main applications which include stock Apple applications like Mail, Maps, Camera, and Photos are all performing up to par.
Third-party applications like Facebook, Twitter, Instagram, Yahoo! Fantasy Football and Basketball, Spotify and SoundCloud are all working as if I was still running iOS 7.0.3. In other words, all of these applications are working flawlessly for me. Those are just a sampling of the apps I use but those are some of the biggest names.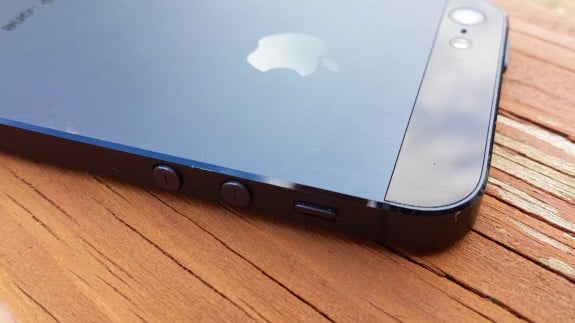 Chrome still has stability issues though again, I don't think that has anything to do with iOS 7.0.4. I've had problems with Chrome for awhile now and my hope is that Google comes up with a new bug fix update in the near future.
I can't speak for every single application on the App Store but from the looks of things, app are playing nicely with iOS 7.0.4 and that should give those still on iOS 7.0.3 or below some peace of mind.
Battery Life
The second thing I always look for is whether battery life has taken a hit. For those that have been following along for years, you'll remember my experiences with the iPhone 3GS and iOS 5 and iOS 6. Battery life would vary from one update to the next and often times it would start out great and then deteriorate in the days after installation.
In the case of the iPhone 5, I have never encountered these issues. My battery life has been fantastic since I picked up the phone in September of last year. That hasn't changed with the arrival of iOS 7.0.4. I am still able to get a very full day of use out of the iPhone 5 when it I am connected to a Wi-Fi network. Of course, things go a little downhill when I am consistently using 4G LTE data but that is not out of the ordinary.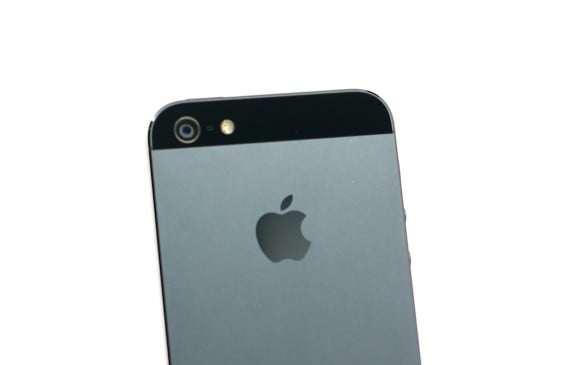 The key takeaway here is that the iOS 7.0.4 doesn't appear to have any major battery drain issues. I've heard from a couple of iPhone owners who claim that the software introduced battery drain but again, it's difficult to place the blame on iOS 7.0.4 at this point.
Things seem to be as good as they were in iOS 7.0.3 and below and I encourage those experiencing battery life issues in iOS 7.0.3 to give iOS 7.0.4 a shot as there don't appear to be any issues.
Bugs
The third thing that I look for after installing an iOS update are bugs. As many iPhone owners know, iOS updates can be littered with issues, some big, some small, all frustrating. I myself experienced the iMessage bug that arrived with iOS 7.0.2 wherein I couldn't send out iMessages to my friends and family using Apple's iPhone, iPad, or iPod touch.
I also experienced random reboots on my iPhone 5 in iOS 6 though those issues disappeared after Apple rolled out the iOS 6.1 update. Point is, I've run into some problems with iOS updates. I'm just not experiencing any issues with iOS 7.0.4.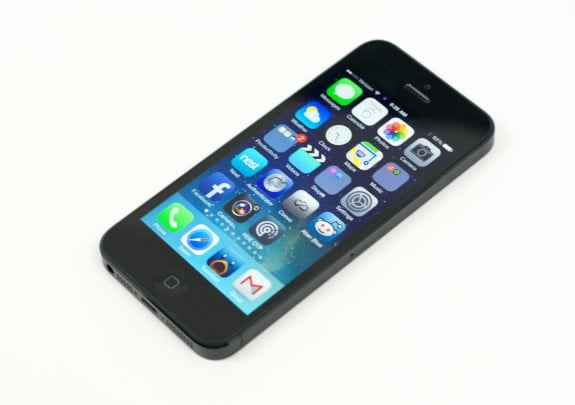 I've received tons of complaints about iOS 7.0.3 and I am just starting to see some people complain about iOS 7.0.4. Often times, bugs don't show themselves until a few days after an update arrives so I am not surprised about the delay. Thing is, I'm not seeing any of these issues that iPhone owners are seeing. That includes a Wi-Fi bug, that includes random reboots, that includes random freezing, and that includes some of the other issues iPhone owners are complaining about on Apple's discussion forum.
Now, again, that's not to say that there aren't any issues on board my iPhone 5. There could certainly be some bugs in hiding, and maybe, I just haven't discovered them yet. But for someone that uses their smartphone as much as I do, I would think that if there were any major bugs on board iOS 7.0.4, I would have run into them. Maybe I will in a few weeks but so far, things are extremely smooth.
Connectivity
The fourth thing that I check for after a major iOS update is the connectivity. Way back when iOS 6 was first released, I saw some connectivity issues with my iPad and my iPhone 5. My iPad could not hold down a connection on known networks, something that drove me nuts, until Apple fixed it with iOS 6.1. As for my iPhone 5, I saw trade-off issues with 4G LTE and Wi-Fi in iOS 6, something that was infuriating until the issue vanished when Apple rolled out a bug fix update.
That was the last time I dealt with connectivity issues on my iPhone and iPad. The last couple of iOS 6 updates were fine and Apple's iOS 7 updates have played nice with Wi-Fi and 4G LTE as well. I am well aware of the grayed out Wi-Fi issues that have been prevalent since iOS 6. And I am also hearing complaints about broken Wi-Fi in iOS 7.0.4. I've never seen either issue.
Speed
And finally, the last thing that I look for, and something that is all encompassing, is speed. Speed is an extremely important aspect of any mobile experience. Users like me want to be able to tap a folder and have the contents open quickly. They want to shift between home screens and have the animations be fluid. And users want to open an application and not have to sit and wait forever while it loads up.
Lack of speed has hampered my experience on the iPad 3. However, my experience with iOS 7.0.4 and iOS 7 in general on the iPhone 5 has been overwhelmingly positive. I saw some slow down with the initial iOS 7 update but it wasn't anything like the lag that I am seeing with my iPad. And things have progressively gotten better.
iOS 7.0.4 is fast and fluid on my iPhone 5, just as it should be. And my hope is that iOS will retain this type of fluidity all the way until the end of the iPhone 5's life though that may just be wishful thinking. Older iPhones tend to have issues with brand new iOS updates. I still expect a great experience from iOS 8, however.
Should You Install?
So, lets run down my iOS checklist. Applications are working normally. Battery life is still solid. I haven't found any catastrophic bugs inside iOS 7. Connectivity is where it should be. And finally, my iPhone 5 is still running extremely fast.
At this point, it's hard for me to say that installing iOS 7.0.4 is a bad idea. And with iOS 7.1 now the update most likely to get a jailbreak, now is probably the time to think about installing iOS 7.0.4. To me, it seems like the most stable iOS 7 update to date and for those experiencing issues in iOS 7.0.3, it's probably worth a download.
Next up for the iPhone 5 is the iOS 7.1 update, which was just seeded to developers today, and will likely be out sometime during the month of January to shore up some of the remaining issues that iPhone owners are seeing in iOS 7.0.4 and below.

As an Amazon Associate I earn from qualifying purchases.