iOS 7.0.4 on iPad 3 Review: One Month Later
Just about a month ago, Apple released its current version of iOS 7, iOS 7.0.4. The update, which is available for the iPhone, iPad and iPod touch, will be replaced by another iOS update in the future though the iOS 7.1 release date has been pegged for March, months away from now. With iOS 7.0.4 likely sticking around for a little while and with a month of use under our belt, we wanted to revisit the iOS 7.0.4 update for iPad 3, Apple's third-generation iPad.
In September, Apple released iOS 7, its brand new iOS update that replaced iOS 6 and delivered new features and a brand new look to uses of its mobile devices. The software delivered new features and a brand new look though the software also brought a number of issues along with it as well, issues that Apple has been trying to work out since release.
First, it was iOS 7.0.1, an update that emerged on the day that the iPhone 5s and iPhone 5c came out. A few days later, iOS 7.0.2 arrived to tackle a lock screen issue across all iOS 7 devices. Weeks after that, iOS 7.0.3, a fairly big iOS 7 update arrived with bug fixes and iCloud Keychain in two. And shortly after that, iOS 7.0.4 arrived for iPhone, iPad and iPod touch owners.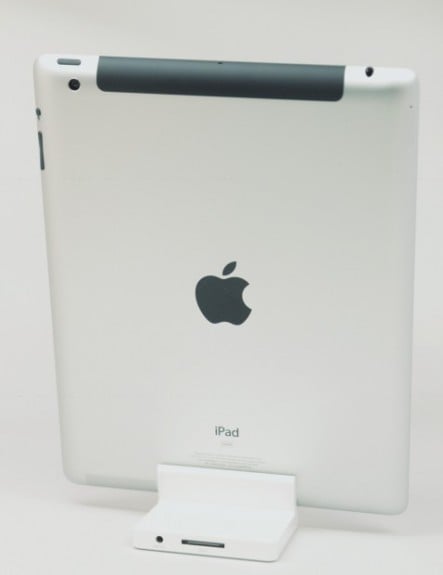 It has been about a month since Apple released iOS 7.0.4 for the iPhone, iPad and iPod touch and we're still hearing about iOS 7.0.4 problems that are apparently plaguing iPhone and iPad users. Many of those users are looking for a brand new iOS 7 update, though, it's still not clear what is coming next.
iOS 7.1 is in the beta process with new features and fixes but its release date is rumored to be arriving in March. That's three months from right now, much longer than many iPhone, iPad and iPod touch owners likely expected. With no iOS 7.1 release in sight, we felt it appropriate to revisit the iOS 7.0.4 update in an effort to spark discussion about iOS 7.0.4 problems, about iOS 7.1 and more.
Here, we take another look at the iOS 7.0.4 update for iPad 3, one month later.
iOS 7.0.4 Review for iPad
Applications
For those that are here for the first time, I want to point out that there are five things that I typically look for from an incremental iOS update. The first, whether applications are working properly, both Apple apps and third-party applications. Second, I examine battery life to see if it's normal or if there is abnormal drain. Third, I look for bugs, small and large. Fourth, I take a look at connectivity. And finally, fifth, I take note of overall speed, something that is extremely important to mobile users.
After spending a month with iOS 7.0.4, I can safely say that I haven't experienced any broken applications inside iOS 7.0.4, Apple or otherwise. They all open and work. Some are just buggier than others.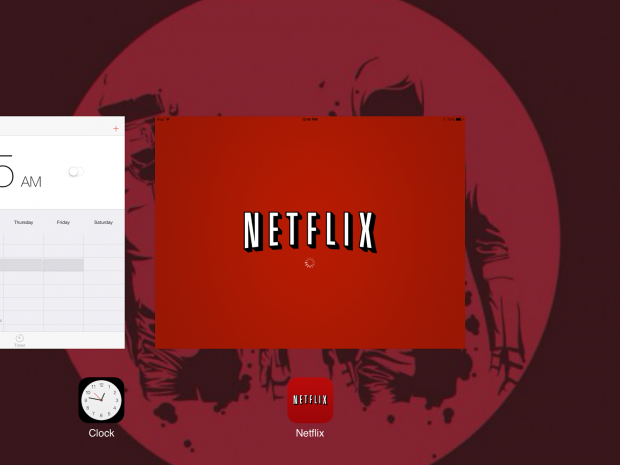 As I've pointed out, Google's Chrome browser crashes on a daily basis on my iPhone but I haven't seen the same frequency on the iPad. The real thorn in my side has been Netflix. The application has been unstable since the arrival of iOS 7 back in September. That said, after updating the app on December 17th, my experience has been a little more stable. The crashes and lockups are less frequent but are still there.
It's disappointing considering my experience with Netflix in iOS 6 was a very good one. My hope is that Netflix continues to work on the issues and that they are wiped out after iOS 7.1 arrives. Fingers are crossed.
Battery Life
There are always complaints about battery life after both major and incremental iOS updates. So it was no surprise when users started complaining about battery drain inside iOS 7.0.4. Sometimes, this is an Apple issue. We saw Apple rush out an iOS 6.1 update to fix an Exchange battery drain issue. Other times, it likely has to do with applications on board the device. Facebook is notorious for sucking up battery life.
I for one haven't experienced any battery life issues in the month that I've been using iOS 7.0.4. It's stable and reliable even when I find myself playing the occasional game. I also stream a lot of content through Netflix and I honestly can't remember the last time I charged the thing. It's that good.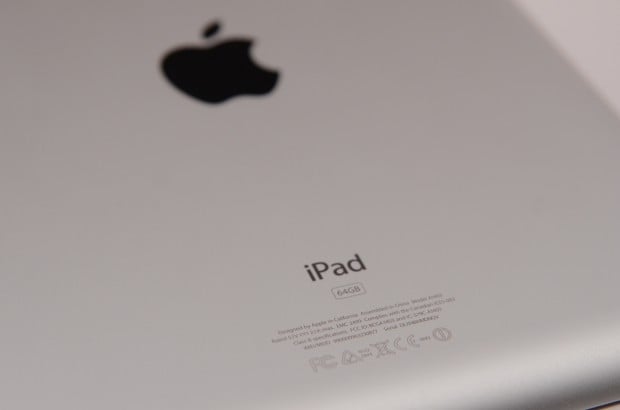 Those that are experiencing issues would be wise to consider a few different roads. The first, taking a look at our iOS 7 battery life tips. I've passed these along to a number of people and they do help. The other road is a more difficult one. Factory resetting the iPad might be in the best interest of some users. In other words, starting from scratch.
Many times, this will fix battery drain issues and many of the other issues that are on board the software. It will take awhile, as files need to be backed up, but it's worth trying out for those that can't find a temporary fix or don't want to wait for iOS 7.1.
Bugs
Complaints about iOS 7.0.4 have died down over the past few weeks though I'm still seeing chatter amongst iPad owners on places like Apple's Discussion forums. From what I've read, I can't find any hero-level bugs that are plaguing users inside iOS 7.0.4, hero-level meaning catastrophic bugs that are widespread.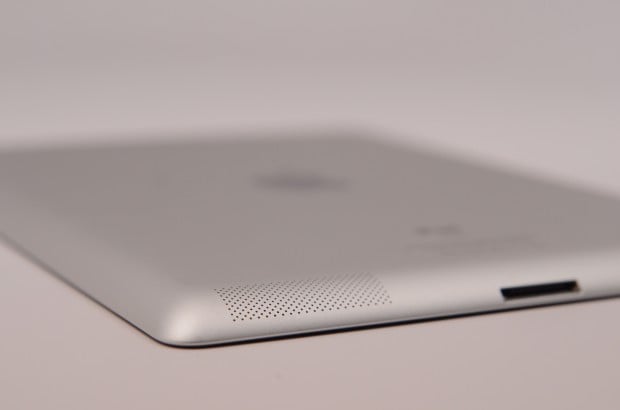 Instead, it's a mixed bag of issues. The random reboot issues seem limited to the iPhone 5s though I will say that I've seen them on the iPad mini with Retina Display. I haven't seen them on the iPad 3. In fact, I haven't run into any bugs, at least ones that I've caught, during my month with iOS 7.0.4. Either I'm not looking hard enough or they're not there. Either way, they haven't been detrimental to my experience with iOS 7.
Connectivity
Complaints about Wi-Fi on the iPad have not slowed down since iOS 6. Users are complaining about an assortment of issues particularly one where the Wi-Fi option is grayed out. I haven't experienced this nor have I experienced any Wi-Fi issues on my iPad 3 in iOS 7. The last time I had some trouble was in iOS 6.1 and that was almost a year ago.
Wi-Fi connectivity, both at the office with a Belkin router and out and about on various other routers, has been fantastic. Speeds are solid and connectivity issues are non-existent. I realize that plenty of people are having problems but I can't speak to them. What I can say is that there are a host of temporary fixes out there that iPad users might want to try. And if all else fails, a factory reset might be in order.
Speed
My biggest complaint about iOS 7 on the iPad has to do with speed. The speed of the user interface just has not been up to par. If the iPad 3 were three years old, I'd understand, but it's not three years old.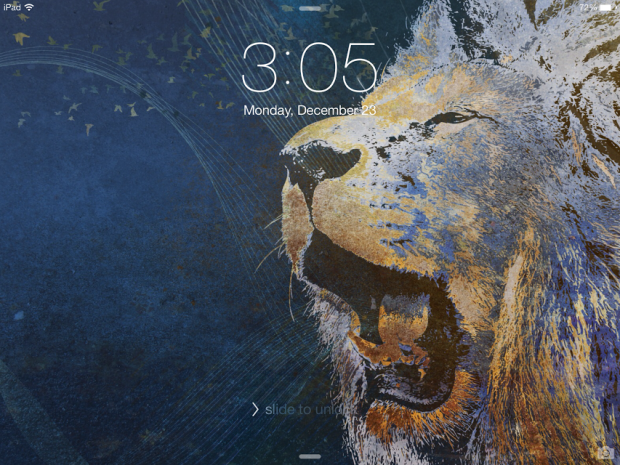 The UI in iOS 7.0.4 is in a word, sluggish. It crawls. Opening a folder is a chore, shifting from landscape to portrait and back, something I do very often on my iPad, is clunky, and the whole thing just feels like it was rushed out of the gates. iOS 7.1 has the potential to fix these issues and I'm hopeful that it will. But for now, speed of the user interface is the most glaring issue on board iOS 7.0.4.
It's not a game-changing issue but it's certainly a four month headache that I hope gets fixed sooner than March.
Final Thoughts
iOS 7.1 has the potential to clean up the remaining mess inside iOS 7 and I'm confident that it will. March is certainly a long ways away but if the extra time means a more stable iOS 7.1 update. I'm OK with waiting. If iOS 7.1 fails to deliver a smoother experience, it's going to be tough not to replace the iPad 3 in the coming year.
How has iOS 7.0.4 been treating you?

As an Amazon Associate I earn from qualifying purchases.