iOS 7.0.4 on iPhone 5 Review: One Month Later
Believe it or not, it has been a little more than a month since Apple rolled out its last iOS 7 update in iOS 7.0.4. The update, aimed at squashing one bug in particular, replaced iOS 7.0.3 and since then, has reigned as Apple's most current iOS update. With problems continuing to surface, we wanted to take another final look at the iOS 7.0.4 update for the iPhone 5, ahead of the release of iOS 7.1.
Back in November, Apple released its fifth version of iOS 7. The first iOS 7 update was, unsurprisingly, iOS 7 itself. The update rolled out to great fanfare in September. Almost immediately though, Apple rolled out an iOS 7.0.1 update to the iPhone 5s and iPhone 5 in an effort to fix issues on the day of their arrival. iPhone 5s and iPhone 5c buyers were treated to iOS 7.0.1 right off the bat.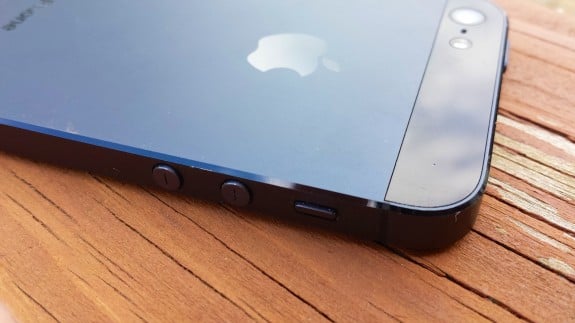 It took a few days, but once the smoke cleared, it was clear that both iOS 7 and iOS 7.0.1 had issues on board for iPhone users and for iPad users. Not surprising given how big of a change iOS 7 was and is. Users discovered a lock screen vulnerability right off the bat and it was that issue that Apple tackled with iOS 7.0.2, an update that arrived for all iOS 7 users. Still, there was work to be done.
Users started complaining about issues with iMessage and teachers using iPads in the classroom became frustrated with broken controls and filters, used to monitor student usage. Apple promised fixes and it deliver with iOS 7.0.3. Even with those fixes, iPhone users complained about a myriad of issues still lurking inside iOS 7.
So, Apple rolled out iOS 7.0.4, its fifth iOS 7 update and one that we have been using for more than a month now. In an effort to spawn discussion, possible bug fixes and more, we want to take one last look at the iOS 7.0.4 update for iPhone 5 as we head into the new year and get closer to the iOS 7.1 release date.
Applications
For those that are new, when it comes to these incremental iOS updates, I typically look at five categories. I look at how applications perform after the update. I look at overall battery life and whether there are any abnormalities. I dig for bugs and issues. I keep an eye on connectivity, both Wi-Fi and LTE. And I factor in the overall speed of the user interface. Here is how iOS 7.0.4 has fared over the past month in these categories.
Overall, app developers have done a fantastic job with iOS 7. Most of the applications I use on a daily basis, including Instagram, Twitter, Convo, Spotify, Yelp, and YouTube all work as advertised. The one application that I have been having trouble with is Google's Chrome. I replaced Safari earlier this year, before the arrival of iOS 7. I attempted to go back after the arrival of iOS 7 but I can't stand how web pages are tabbed inside Apple's new browser. So, I went back to Chrome. It has been a roller coaster ride.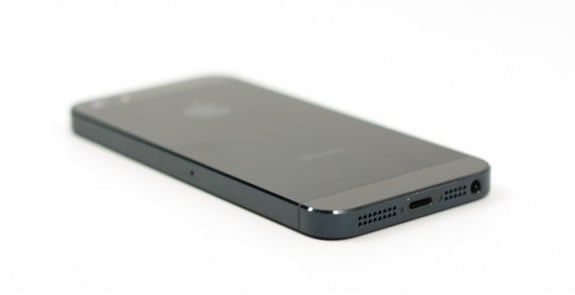 Some days, Chrome works beautifully. Other days, I can't browse the web for much longer than 10 minutes. It's not just my iPhone 5 either. I've seen Chrome crash, constantly, on the iPhone 4s. Consider this my plea to Google to shore up the issues that are clearly plaguing this browser, a browser that I still like better than anything out there.
As for Apple's stock applications, stability in iOS 7.0.4 remains consistent. That is to say that applications open and close, don't crash, and are relatively smooth. This has been the case throughout my time with iOS 7.
Battery Life
One of the reasons I've stayed with an iPhone through all these years is because of its battery life. My iPhone 3GS still got decent battery life after three years of updates and installations. I've used a ton of Android phones and the iPhone 5 is up there with the best of them, even those that arrived this year.
After iOS 7 arrived, I heard all sorts of complaints about battery life. Same goes for iOS 7.0.2 and iOS 7.0.3. I didn't experience any battery life issues after I installed those updates. Nor did I experience any after installing iOS 7.0.4. The battery life on my iPhone 5 has never wavered and one month later, I get a full day of use out of it. Mileage, of course, will vary. What's important is that I haven't run into any abnormal battery drain.
One of my friends asked me if I had heard anything about battery drain in iOS 7.0.4 because his iPhone 5 was experiencing a drop. He has automatic app updates on and he thinks that an app is now draining his battery life though he can't figure out which one. I directed him to our iOS 7 battery life tips and he hasn't complained since. Moral of the story, if you're experiencing issues, it may not be Apple's fault. Apps have a tendency to wreck havoc on battery life.
If you can't narrow down the culprit, check out our battery life tips. They will likely help more than hurt. As we head enter 2014, with the iPhone 5 growing older, it might be worth it to perform a hard reset. Often times, it will make the iPhone feel like new. Just make sure you back everything up before doing so.
Bugs
Thus far, I haven't experienced any catastrophic iOS 7.0.4 bugs, bugs that hurt the overall performance or experience with the software. That doesn't mean that they don't exist. Our own Warner Crocker has detailed one that appear to be quite the issue. iPhone users are still dealing with springboard crashes, also known as random reboots. It's an issue that we've detailed for weeks now and it's a problem that seems to be growing.
I dealt with random reboots in iOS 6 but after the arrival of iOS 6.1, my iPhone 5 was cured. From what I can tell, this new issue is centered around the iPhone 5s and not the iPhone 5. I will say that I've seen it happen on the iPad mini with Retina Display but it hasn't happened on the iPhone 5. Yet.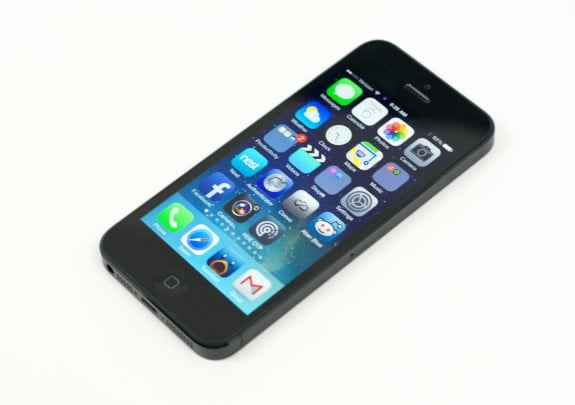 The weird bug that I ran into several weeks ago is still around too. When I open an app, whether it's Twitter or Yahoo! Fantasy Football, my mailbox will suddenly surprise me with new mail for one of my email accounts. It happens around once a day, without explanation. And yes, I have push turned off, everything is manual.
It's an annoyance and isn't as severe as the springboard crash issue, but my hope is that iOS 7.1 fixes it for me. Other than that, I haven't run into anything of significance.
Connectivity
I'll keep it short here. Wi-Fi and 4G LTE data speeds have been consistent and fast during my time with iOS 7.0.4. I haven't seen the major Wi-Fi issues that many iPhone and iPad owners have encountered. The frequency at which I receive complaints about this leads me to believe that I may actually be in the minority but I can't be sure. What I am sure of is that there are some serious issues here that Apple really needs to take a look at.
Speed
While my iOS 7.0.4 experience on the iPad has been marred by sluggishness, iOS 7.0.4 on the iPhone 5 has been a fluid experience. Fast, even. While I saw some initial choppiness with the original iOS 7 update, things have been smooth since the arrival of iOS 7.0.2. And I hope it stays that way in iOS 7.1.
Final Thoughts
Chrome issues and random mail bug issues aside, my time with iOS 7.0.4 has been good. Connectivity is strong, battery life is solid, and the user interface is smooth and fast. Can't ask for much more from an incremental iOS update. Those who are having issues in iOS 7.0.3 and below should certainly consider upgrading. It ought to help more than it hurts.
Next for us iPhone 5 users is likely iOS 7.1 and it will be interesting to see if it breaks more than it helps. Last year's iOS 6.1 update introduced new features but it also introduced new bugs. iOS 7.0.4, in my estimation, is extremely stable. Let's hope that continues with Apple's next big iOS 7 update.

This article may contain affiliate links. Click here for more details.