iOS 7.0.4 Problems Emerge for iPhone Users
Last week, Apple released its latest iOS 7 update in iOS 7.0.4, an update that brought enhancements and fixes to iPhone, iPad and iPod touch owners. However, iOS 7.0.4 appears to have not only brought some issues of its own but it looks like there are issues from iOS 7.0.3 and below still lingering for those using Apple's iPhone.
In October, Apple said that it would roll out a brand new iOS 7 update to fix at least two of the issues that iPhone and iPad users had been experiencing since the arrival of iOS 7, iOS 7.0.1 and iOS 7.0.2. And while the iOS 7.0.3 update did bring fixes for some of the issues plaguing device owners, it also brought some problems of its own, problems that we detailed extensively in the days after the software update's release.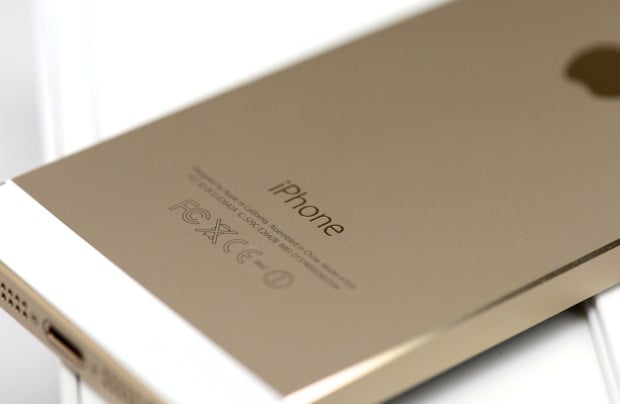 iPhone and iPad owners began campaigning for a new iOS 7 update to solve the issues found in iOS 7.0.3. Up until late last week, it wasn't clear if or when Apple would release a new update. However, on Thursday, Apple released iOS 7.0.4, its fourth incremental update for iOS 7 and an update that promised at least one fix, a fix for dropped calls in FaceTime.
We took several looks at the iOS 7.0.4 update last week. And while our experience on the iPhone 5 and iPad 3 were quite good, iOS 7.0.4 problems have started to emerge, for iPhone users in particular.
Over the past few days, we've heard from several iPhone users who are evidently experiencing issues within iOS 7.0.4. Several owners have complained about battery drain issues, something that tends to happen every time an iOS update is released, however, we've heard about some other, more specific issues with iOS 7.0.4.
We've also heard from users who are now running into Wi-Fi issues on their device. Those Wi-Fi issues apparently didn't exist when the device was using the iOS 7.0.3 update. Users say that they can't access their network and that when they input their password, it still doesn't work. This is an issue that we've heard about many times in the past and it appears that it is arriving for iPhone owners after installing iOS 7.0.4. iPhone users, specifically those with older iPhones, are complaining that the update is running sluggishly on their device.
We're also experiencing issues with the iPhone 5s after the iOS 7.0.3 update. For weeks now, we've been seeing random reboots on the iPhone 5s. We've seen the problem on a T-Mobile iPhone 5s and a Verizon iPhone 5s and we know that other iPhone 5s owners are experiencing the same issue. And while we had hoped that iOS 7.0.4 would solve the problem, we're still seeing random reboots.
This is an issue that plagued an iPhone 5 of ours all the way until the release of iOS 6.1 in January so it's possible that a fix is still in the works. At the moment though, it appears to still be an issue for the iPhone 5s and its users.
Those looking for iOS 7.0.4 fixes from Apple likely won't get any soon as the company typically takes several weeks to issue a brand new update. And even then, there is no guarantee that a fix will be on board.
The iOS 7.1 update for iPhone, iPad and iPod touch is thought to be the next update for device users. And while it has shown up in server logs, a sign that Apple is testing the software, there is still no release date attached to the software.

As an Amazon Associate I earn from qualifying purchases.