iOS 7.0.4 Springboard Crashes Increasing
I'm seeing reports and personally experiencing an increase in the number of iOS 7.0.4 Springboard crashes recently. A Springboard crash, or springboarding, isn't a full crash of the system. The Springboard on your iOS device is always running and manages the device's home screen. When a Springboard crash occurs your iOS device appears to be resetting as you see the familiar black screen with the white Apple logo, but that disappears after a few seconds as the Springboard resets itself and all seems right with the world. Until the next one occurs. In my experience this has moved from a once every three day or so experience to at least a once a day occurrence.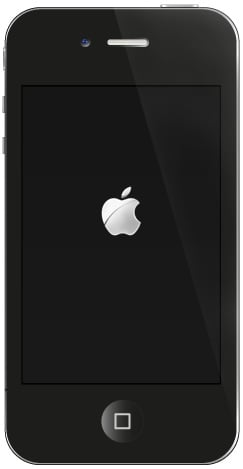 There is no official word from Apple, but it is hoped this issue will be fixed in iOS 7.1 that is currently in beta testing with developers. No release date is set for iOS 7.1 and as we near the holidays, I wouldn't expect a release to occur until after the new year.
This afternoon while doing some Christmas shopping in a location unfamiliar to me I was using Apple Maps to get around. When I returned to my car and asked Siri to "take me home," I noticed unusual behavior. Once Maps was running the screen would dim after only a few seconds and I would have to touch the Home button to bring it back. After the fourth try of doing this a springboard crash occurred. This required me to restart Apple Maps by reissuing the "Take me home" command again. Not a pleasant experience in heavy traffic in an unknown part of town.
Following this particular springboarding experience, a number of Apps started requesting permissions to access contacts, photos, and other areas that I had already granted these Apps permissions to access. That's the first time I've seen that behavior.
As I said, over the last two weeks or so, I've noticed an increasing frequency of this springboarding behavior, mostly on the iPhone 5s, and less frequently on an iPad Air and an iPad mini with Retina Display.
I know that some are willing to cut Apple some slack, hoping this issue will be fixed in a future update. I'm not. Situations like this afternoon can be more than just an annoyance. Especially given the large number of new users Apple is expecting beginning December 25th when all those new iPhones are put to use. Folks pay good money for these devices and having them crash, well, regardless of the circumstances, it is just unacceptable.
I've seen this happen in a number of situations and today was the first time using the Apple Maps app. (Which by the way, is much improved.) There are various reports of workarounds and causes, but nothing seems to be definitive. Without word from Apple the mystery and the unacceptable crashing will still continue.

As an Amazon Associate I earn from qualifying purchases.