iOS 7.0.4 Update: Calls for Swift Release Grow
Calls for an iOS 7.0.4 update or iOS 7.1 update from Apple continue to get louder as iPhone and iPad owners continue to deal with a myriad of issues that have plagued Apple's brand new iOS 7 update since it arrived back in September.
In September, Apple released the iOS 7 update for iPhone, iPad and iPod touch, a release that came several months after the company debuted the software at WWDC and released an iOS 7 beta to help work out the major kinks inside of the software. When iOS 7 arrived, it delivered the new look and the new features that Apple promised but it also brought several bugs along with it.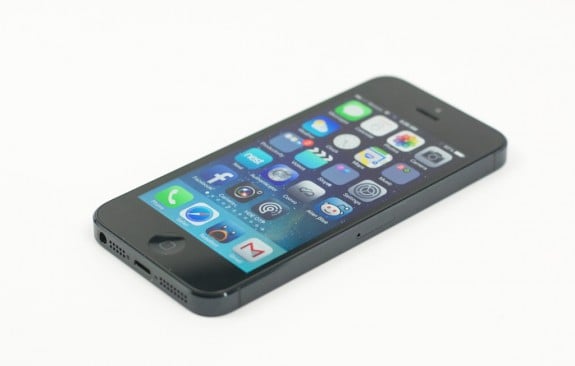 After the release of iOS 7, Apple worked diligently to fix a lock screen issue tucked away inside iOS 7. Several days later, the company released iOS 7.0.2 aimed at tackling the issue. However, iOS 7.0.2 brought some problems of its own as many iPhone owners began to experience an iMessage issue that prevent them from sending or receiving iMessages. School districts that use the iPad as an educational tool also began to complain about a serious issue wherein the software disabled features the teachers used to monitor student activity. Apple promised fixes for both issues in October and fortunately, it delivered.
iOS 7.0.3 rolled out in late October and delivered a wealth of bug fixes to iPhone, iPad and iPod touch owners. Included were fixes for the iMessage issue, filtering issue, and several other fixes that were meant to tackle many of the problems plaguing Apple's new software. However, as Gotta Be Mobile has learned, there are tons of iOS 7 users out there that are still experiencing issues.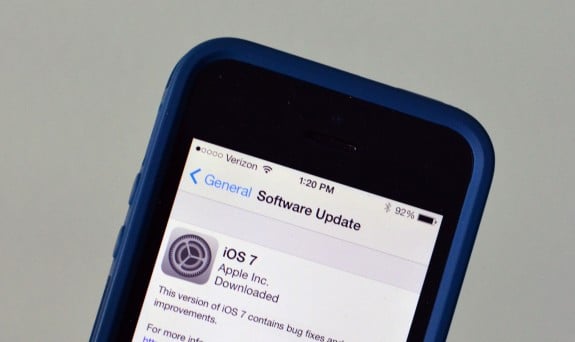 Over the past few weeks, we've received tons of emails and messages from iOS 7 users who have been dealing with issues. Some of them, minor nuisances, others, major issues that have users frustrated, looking at using alternative devices and vowing never to buy another Apple product. And as the bug list continues to grow in size, so do the cries for iOS 7.0.4 or iOS 7.1.
This past weekend we heard from several iDevice owners who claim to be having issues with iOS 7. We've now heard from several iPhone owners that claim that their phone is crashing left and right after the upgrade. We've heard from iPad owners dealing with extreme lag. And we've also heard from folks who are just now running into Wi-Fi issues with iOS 7.
We've also told you about a Twitter sharing bug on the iPad Air and iPhone 5s that is affecting those who try to send images through Twitter, a bug that is apparently something that will need to be fixed with a future iOS update. These issues are just a few among a growing list that includes iMessage issues, crashes, battery drain, issues with the multitasking system and more.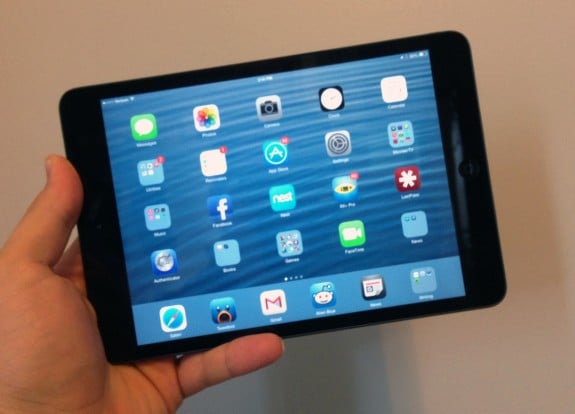 Calls for iOS 7.0.4 and iOS 7.1 continue to get louder as iPhone and iPad owners grow louder with their complaints. Problem is, we still don't know when Apple will release a brand new bug fix update for the iPhone, iPad and iPod touch. In all likelihood, Apple's engineers are hard at work developing the next software update for iOS 7 users and it wouldn't be surprising to see it roll out in and around the iPad mini with Retina Display release date later in the month.
Where is iOS 7.0.4 or 7.1? It's still too much wrong with this damn flawed software

— Fabian (@L3KTRiC) November 3, 2013
After all, we saw updates arrive on the iPhone 5s release date and shortly before the iPad Air arrived. Perhaps, we'll see another update to shore up some more issues ahead of the iPad mini 2 release date.
While we have to attribute many of the angry comments made by iOS 7 users to frustration, it wouldn't hurt to see another iOS 7 update roll out in the near future to address many of the issues that are still prevalent in Apple's software.

This article may contain affiliate links. Click here for more details.