iOS 7.0.5 Update for iPhone Skips U.S.
Apple has released an iOS 7.0.5 update for iPhone 5s and iPhone 5c. And while the iOS 7.0.5 update brings bug fixes to iPhone 5s and iPhone 5c users, it appears that the update has skipped iPhone and iPad users on major carriers in the United States with a release that is currently limited to models sold in China, compatible with Chinese networks and in some Asian and European regions.
In a bit of a surprise, Apple today released iOS 7.0.5, a new update for its iOS 7 operating system, and one that the company says will "correct network provisioning" on models compatible with Chinese cellular networks. Report from users suggest a roll out for devices in the UK, Latin America, Asia, and China. In other words, the update has skipped the iPhone 5s and iPhone 5c models found on major carriers in the United States.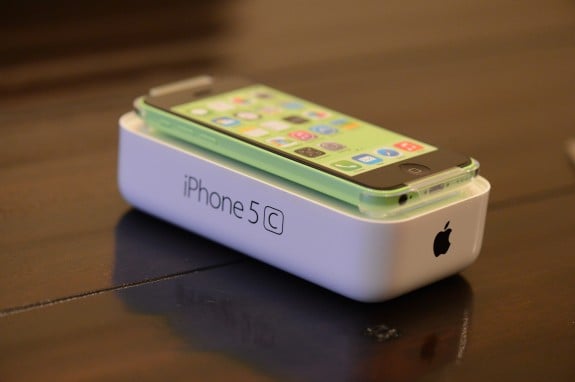 Apple's update is about 30MB in size, meaning, those with compatible iPhones should be able to download and install the update in no time at all. Once installed, the update should tackle some of the cellular issues that users have apparently been encountering in Apple's previous versions of iOS 7.
iOS 7.0.5 replaces iOS 7.0.4 as the latest iOS 7 update though not for everyone. Users in the United States and elsewhere struggling with issues will likely need to wait for the release of another iOS 7 update.
That update is almost certainly going to be iOS 7.1, an update that is currently in the beta process, and an update that should not only bring bug fixes to the iPhone and iPad but new features as well.
iOS 7.1 beta updates have shown that Apple is tinkering with the iOS 7 user interface. The company has changed the look of the Phone application, the Power Off screen and the look of the iOS 7 keyboard. In addition to those cosmetic changes, the company is also expected to deliver iOS in the Car, a feature that was promised at WWDC 2013 alongside iOS 6 but remains unreleased.
The update will land for all iOS 7 users and as of right now, the iOS 7.1 release date is rumored for March. A specific date is not yet known though Apple is expected to release at least two more iOS 7.1 betas before releasing the update to the public.

As an Amazon Associate I earn from qualifying purchases.