iOS 7.0.6 for iPhone 5 Review
Earlier this month, Apple rolled out a surprise iOS 7 update in iOS 7.0.6. We say surprise update because most expected the iOS 7.1 update to be next for iPhone and iPad. After spending a good deal of time with the iOS 7.0.6 update for iPhone 5, it's time to take a final look at how it's performing on Apple's former flagship.
In November, Apple released iOS 7.0.4 for iPhone and iPad, the fourth iOS 7 update and an update that was aimed at tackling at least one known iOS 7 problem. The iOS 7.0.4 update also brought new issues to iPhone and iPad owners and failed to fix some of the lingering issues inside Apple's new software.
Shortly after iOS 7.0.4's arrival, Apple released another iOS 7 update though it did not release it to the public. Instead, the iOS 7.1 update landed in the beta process where Apple and its developer partners could tinker with it ahead of a public release.
As the weeks and iOS 7.1 beta update releases went on, most expected the iOS 7.1 update to be the next iOS update for iPhone and iPad. Apple of course had other plans.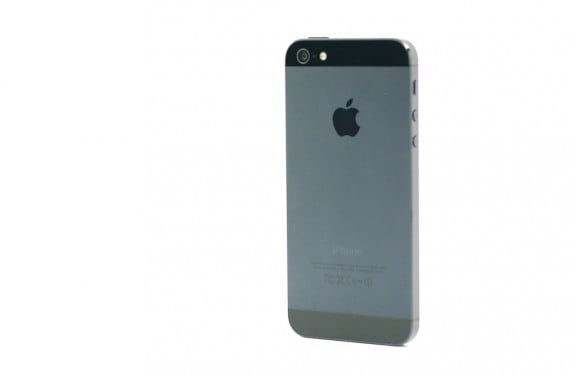 Earlier this year we saw the company roll out iOS 7.0.5 for specific devices in specific regions. Apple did not make the iOS 7.0.5 update available for big American carriers like AT&T and Verizon. Because it was a limited roll out, people thought that iOS 7.0.5 would be it for iOS 7.0. Turns out, people were wrong again.
Apple recently pushed out iOS 7.0.6 for iPhone and iPad, an update that aims to fix a major vulnerability inside the iOS operating system. iOS 7.1 will simply have to wait.
For the past week, we have been putting the iOS 7.0.6 update to the test on the iPhone 5, Apple's aging former flagship. And after spending some quality time with what is almost certainly going to be Apple's last iOS 7.0 update, we want to relay our thoughts.
iOS 7.0.6 Performance
For those reading one of these reviews for the first time, here's how I do it. These incremental iOS updates are small which means that there typically aren't any big additions. They fix bugs and often times, bring bugs of their own. So, I tend to focus on five key areas when reviewing an update like iOS 7.0.6. Here are the big questions I ask:
Do my apps work?
How is my battery life?
Are there any major bugs?
How's Wi-Fi, 4G LTE and 4G?
And finally, is my phone still fast?
Here are my answers to those five questions.
Apps
When I installed iOS 7.0.6 last week, I did not run into any issues with big name third-party applications. That list includes Facebook, Twitter, Instagram, Google Chrome, Spotify, SoundCloud, YouTube, and Netflix. I'm focusing on the bigger name applications because they are the most common.
So far, all of those applications are performing well in iOS 7.0.6. I haven't experienced any crashes or noticeable hiccups. Google Chrome sometimes hangs up but I think it's probably a Google problem rather than an Apple problem.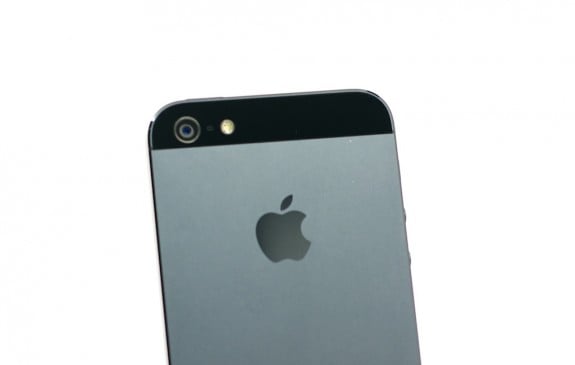 As for Apple's stock applications, I've noticed the same. Camera, Calendar, Photos, and more all perform as they should inside iOS 7.0.6.
My core applications have all been performing well since the arrival of iOS 7 last September and my hope is that the engineers working on these applications do a similar job with iOS 7.1. I always get a little nervous about these larger updates.
iOS 7.0.6 Battery Life
One of the reasons I bought the iPhone 5 was because I trusted Apple to do a fantastic job with the device's battery life. The company has rewarded my purchase with solid battery life over many iOS updates.
My iPhone 5 battery life still feels like it did on the day that I bought the thing back in September of 2012. I'm still able to get a full day of use out of it before I need to put it back on the charger.
iOS 7.0.6 did not introduce any crazy battery drain bugs and the iPhone 5 continues to charge quickly. It's par for the course. Keep in mind, I'm not a hardcore user. I am on my iPhone a lot, don't get me wrong, but most of the time I am checking social media, email, and the web. I don't play a lot of games and I typically on Wi-Fi.
Those who are dealing with battery life issues will want to check out our tips for getting better battery life. You'd be surprised but changing iPhone settings and adjusting habits will go a long way when it comes to battery life.
Bugs
For months, my inbox has been filled with complaints about problems with iOS 7. I covered many of the complaints about iOS 7.0.6 in a post earlier this week but I'll say this. It's clear that there are some people dealing with iOS 7.0.6 bugs. I am just not one of them.
So far, my experience in iOS 7.0.6 has been bug free. I haven't experienced any random reboots and the issue with my Mail app hasn't happened at all since installing the new update. For whatever reason, my Mail app loved to occasionally push email notifications after I open random apps. I have push turned off completely.
I'm denying that there are some people dealing with issues, both old and new, I'm just saying that after spending a week with iOS 7.0.6 on my iPhone 5, I haven't encountered any major bugs that are detrimental to the iOS experience. iOS 7.0.6 seems to be pretty stable.
Connectivity
Another iOS update, another onslaught of complaints about broken Wi-Fi. This is something that has been an issue since the arrival of iOS 6 and it's something that iPhone and iPad owners continue to be vocal about, especially now that iOS 7.0.6 broke Wi-Fi for some users.
My Wi-Fi experience has been solid ever since iOS 6.1 arrived in January of last year. Since then, it has been smooth sailing for me and Wi-Fi speed inside iOS 7.0.6 is standard.
Same goes for 4G LTE. My iPhone 5 is on AT&T's network and thus far, LTE and "4G" have both provided adequate speeds and connections.
Speed
iOS 7 was extremely slow on my iPad 3. Clunky is probably the best way to describe the experience. On my iPhone 5, iOS 7 has been pretty smooth. I've encountered a slow down here and there and an occasional lock up, but nothing out of the ordinary. That stuff happened in iOS 6 as well.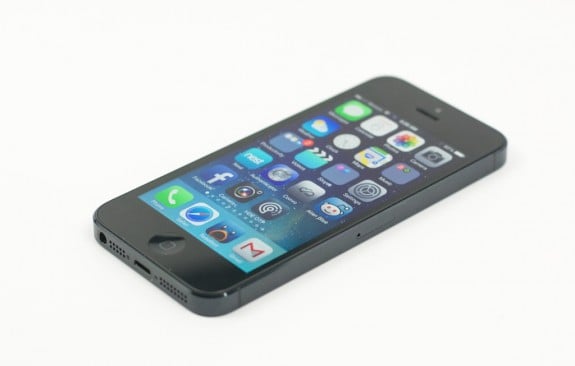 iOS 7.0.6 has been good to my iPhone 5 in that the user interface is still extremely fast and fluid. I haven't seen any of lag that I experienced on my third-gen iPad.
iOS 7.1 is supposedly going to improve speed and performance so those iPhone 5 owners who are dealing with issues should find a remedy once Apple pushes that update live.
Why You Should Install iOS 7.0.6 Right Now
After spending a week with iOS 7.0.6, I've answered five questions. Yes, apps are working properly. Yes, battery life is stable. No, I haven't discovered any hero level bugs. Yes, connectivity is solid. And yes, my iPhone 5 is still fast, even with the new update on board.
That's probably not going to be enough to convince some iPhone 5 owners though, especially those that have been burned in the past by incremental updates. If my experience doesn't push you over the fence, consider this.
The security vulnerability that Apple nonchalantly mentioned in the iOS 7.0.6 change log? Yeah, it's a major issue and one that puts iPad and iPhone owners at risk. Those who use public Wi-Fi networks and don't want their passwords and credit card information stolen probably want to install iOS 7.0.6 right now.

This article may contain affiliate links. Click here for more details.