iOS 7.0.6 Update Roundup: Problems, Fixes, Performance
It has been a few days since Apple surprised iPhone and iPad users around the world with an iOS 7.0.6 update ahead of the iOS 7.1 release. And now that the smoke has settled, we want to take another close look at the new update for iPhone and iPad including a peek at iOS 7.0.6 problems, fixes and why iPhone and iPad owners should probably update right now.
All the way back in November, Apple released iOS 7.0.4, the fourth version of iOS 7, and an update that was aimed at fixing a FaceTime Audio issue inside of Apple's new software. Like most incremental iOS updates, iOS 7.0.4 broke some things for some people as well and those people took to forums, email and social media to complain about the problems.
Many of those people demanded an iOS 7.1 update and Apple obliged, though, no in the way that many probably hoped. Instead of a public release, Apple released the first  iOS 7.1 beta update back in November, a sign that the official release of iOS 7.1 was probably months away.
Since November, we've seen five iOS 7.1 beta releases but we have not seen the iOS 7.1 update itself. It's currently tucked away in the beta program with a release date rumored for March.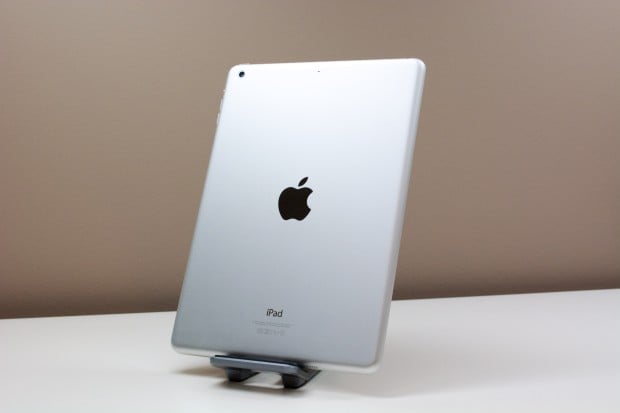 With March fast approaching, many believed that the iOS 7.1 update would be next in line for iPhone and iPad users. As we now know, things did not pan out that way. Instead of an iOS 7.1 update for iPhone and iPad, Apple released iOS 7.0.6, an extremely small update aimed at fixing an extremely big issue.
In addition to that fix, it appears that the iOS 7.0.6 update also brought at least unofficial fix along with it. As expected, the iOS 7.0.6 update seems to be causing issues for some iPhone and iPad owners as well.
With that in mind, we roundup everything that we know about the iOS 7.0.6 update for iPhone and iPad.
Why You Should Install iOS 7.0.6 Right Now
As we pointed out in our initial iOS 7.0.6 reviews for iPhone 5 and iPad Air, we were unable to find any major issues with iOS 7.0.6. Apps are working normally, battery life appears stable, connectivity on both Wi-Fi and 4G LTE was healthy, and the software did not bring any catastrophic issues that we could detect.
Things have not changed in the days since our initial reactions and iOS 7.0.6 is performing beautifully. iOS 7.0.6 performance is adequate and the software update appears stable, at least for our iPhones and iPads. That's not the reason you should install iOS 7.0.6 right now though.
The reason iPad and iPhone owners need to consider installing iOS 7.0.6 is because it plugs up a major security flaw in iOS. Those who are interested in all of the details can find them in our report here but here's the summary.
There is a bug inside previous versions of iOS that potentially allows for malicious activity. As our own Warner Crocker explained, without the fix  found in iOS 7.0.6, any device with the bug operating on an open network, such as at coffee shop, or other public Wi-Fi location is vulnerable. That means credit card information, passwords or more are at risk on software below iOS 7.0.6.
In other words, iOS 7.0.6 is an update worth upgrading to.
iOS 7.0.6 Fixed Another Big iOS 7 Problem
We have also discovered another possible iOS 7.0.6 fix that wasn't listed on the change log that accompanied the update.
For months, iPhone and iPad users have complained about a springboard issue wherein devices will randomly crash and then reboot on their own. We've detailed the issue several times and have experienced the problem on the iPhone 5s, iPad Air and iPad mini with Retina Display, all 64-bit devices.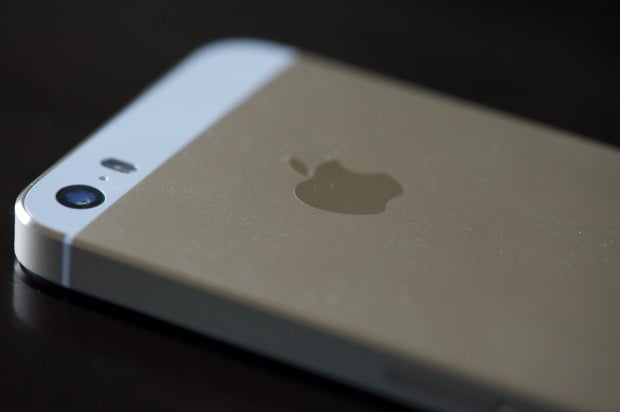 Apple promised to fix the problem with a future update though it declined to say which update it would be. With iOS 7.1 set to improve all-around performance, we assumed that iOS 7.1 would be that update that would fix the springboard issues.  As it turns out, iOS 7.0.6 may have done the job for it, at least for some users.
Since installing iOS 7.0.6, we have not seen the springboard issue occur. Our own Warner Crocker, who was experiencing the problem on a daily basis, says that he has not encountered the problem since installing iOS 7.0.6. That of course doesn't mean that everyone has had the same luck. Plenty of people are still complaining about the issue.
I might trade SSL vulnerability for fewer iOS 7 springboard crashes.

— Dan Frakes (@DanFrakes) February 25, 2014
The SSL update for iOS is causing more crashes than ever before with Springboard.

— Frank Spinillo (@frank_spin) February 25, 2014
For the moment, we're not in the same boat. We expect lingering issues to be resolved with iOS 7.1, an update that again is aimed at improving the performance of Apple's latest iOS update.
iOS 7.0.6 Problems
iOS 7.0.6, like all other iOS updates before it, is causing issues for some iPhone and iPad owners. While we haven't seen the amount of complaints that we saw after iOS 7 and iOS 7.0.2, there are still a good number of issues that users claim to be dealing with.
Apple's discussion forums are home to a number of complaints. iOS 7.0.6 problems apparently include the usual issues with Wi-Fi, something that dates back to the release of iOS 6. It also appears that Bluetooth keyboard support is still broken for some people. This is an issue that arose after the arrival of iOS 7 back in September.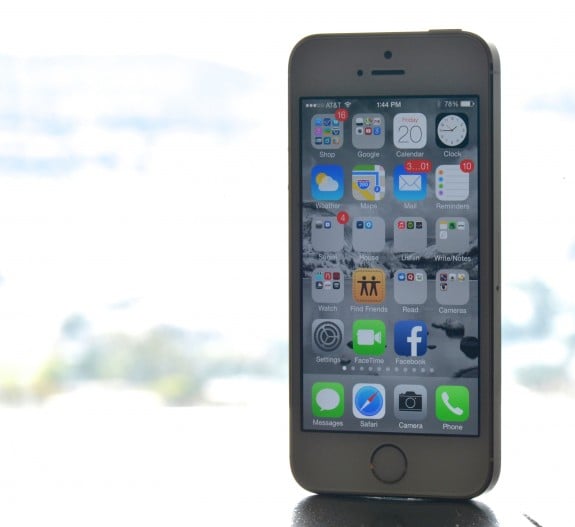 Users are also complaining about a loss of sound, an issue that we have detailed in the past, and we're seeing complaints about slow moving apps, and some users are apparently stuck in "Recovery Mode."
Most of the unofficial fixes that we've seen revolve around resetting the device. While it won't work 100% of the time, it's certainly worth a shot as it has ironed out kinks of ours in the past.
What's Next for iPhone & iPad Users
Those who are still dealing with issues in iOS 7.0.6 and below should get some more fixes in the near future. iOS 7.1 is shaping up to be a massive bug fixer for the iPhone and iPad and we expect to see a sharp increase in overall performance once it arrives.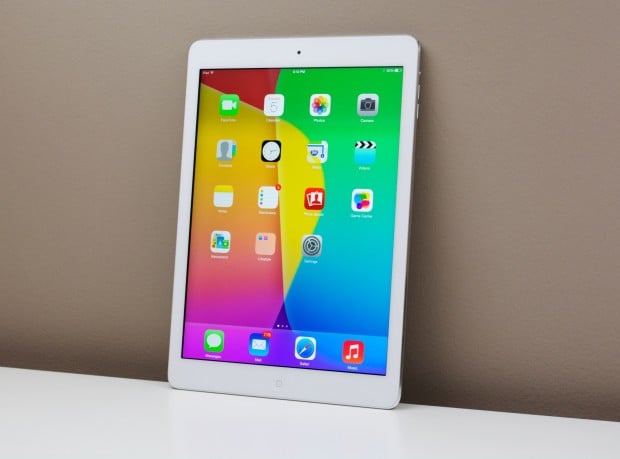 iOS 7.0.6 came as a bit of a surprise but it was a necessary update given the major security flaw that Apple discovered. We honestly doubt that Apple will discover anything else in the buildup to iOS 7.1 so iPhone and iPad users should expect iOS 7.1 to be the next update to roll out.
Exactly when it will roll out remains unknown though March is looking pretty good. Apple usually sends out a Gold Master copy of its updates ahead of the public release so once we see the GM, iPhone and iPad owners will know that the update is close.
How is iOS 7.0.6 treating you?

As an Amazon Associate I earn from qualifying purchases.