iOS 7.1.1 on iPhone 5: Impressions and Performance
Last week, it appeared that an iOS 7.1.1 update from Apple was close. Today, Apple made good on those rumors and released an iOS 7.1.1 update for iPhone, iPad and iPod touch. After spending some time with the new iOS 7.1 update on the iPhone 5, we want to offer up our impressions and a look at its performance.
In November, Apple released two iOS 7 updates. The first, iOS 7.0.4, was released for public consumption. The other, iOS 7.1, was released into the company's beta program for developers. Apple did not attach a release date to the iOS 7.1 update, the biggest update to iOS since iOS 7, and that meant that iPhone and iPad owners had to rely on the rumor mill for information.
The iOS 7.1 rumor mill pointed to a release in March and that's exactly how things played out. The iOS 7.1 update, after numerous beta releases, was publicly released for the public back in March, or, a little over a month ago. The update delivered exactly what the beta promised and included design tweaks, new features, and a ton of bug fixes.
iOS 7.1 was considered, by many, to be an extremely stable piece of iOS software. The update fixed more than it broke and it delivered performance enhancements to owners of Apple's older devices, including the iPhone 4s. So, it came as no surprise that Apple took its time with its first iOS 7.1 bug fixer.
Last week, we reported that iOS 7.1.1 activity started to pick up, a sign that a release was imminent. And earlier today, as if on cue, Apple released its iOS 7.1.1 update for public consumption.
iOS 7.1.1 for iPhone, iPad and iPod touch isn't a massive update but, as we've pointed out numerous times, incremental iOS updates promise fixes but they also have a habit of breaking things. iOS 6.1 for instance, introduced a vicious battery drain bug and iOS 7.0.2 delivered an iMessage bug to my iPhone 5. So here at Gotta Be Mobile, we like to take a deep dive into these incremental updates to look for any potential changes.
Here, we'll take a look at how the iOS 7.1.1 update is performing on the iPhone 5, Apple's iPhone from 2012 that is still in the hands of millions users around the world.
iOS 7.1.1 Installation
Incremental iOS updates typically don't bring the same installation issues that we usually see with major iOS updates. iOS 7, for instance, took several hours to install on my iPhone 5. There is always the potential for something to go wrong but fortunately, iOS 7.1.1 was cooperative with my iPhone 5.
I chose to install the update Over-the-Air rather than through iTunes and the process was quick and painless. From start to finish the download and install process took roughly 15 minutes or so. That's pretty standard for an incremental update and makes sense given that the update is just around 20MB in size.
One thing of note. Before it allowed me to install the update OTA, it asked me to input my passcode. If you use a passcode, you probably know it by heart, but just keep in mind that it may ask you to input one before installing.
iOS 7.1.1 Performance
When it comes to the performance of incremental updates like iOS 7.1.1, I like to look at five different areas in particular. Those areas include applications and how they're performing post update, battery life and whether there is abnormal drain, bugs or hiccups, Wi-Fi and cellular performance, and overall speed. After spending most of my afternoon with the iOS 7.1.1 update, here is what I've found.
Apps
The transition from one version of iOS to another often poses problems for third-party applications. Apple's stock applications typically aren't affected but apps like Facebook will often start behaving badly after an incremental iOS update.
Everybody is going to have a different set of applications so I'll focus on some of the bigger names that are common amongst iPhone 5 users. Applications like Facebook, Twitter, Instagram, Google Chrome, Spotify, and Netflix. Those applications have performed admirably in the hours since I installed iOS 7.1.1. My other applications are all functioning normally as well.
So far, so good, but I've seen applications start going downhill in the days after an update's arrival so my hope is that performance stays consistence over the course of the week.
iOS 7.1.1 Battery Life
Battery life is obviously big for any smartphone so it's no surprise that iPhone owners with great battery life are often hesitant to install a new iOS update. Consider me your guinea pig.
iOS 7.1.1 battery life seems stable and I haven't noticed any abnormal battery drain in the hours since the installation. Things appear to be normal and on par with the iOS 7.1 update.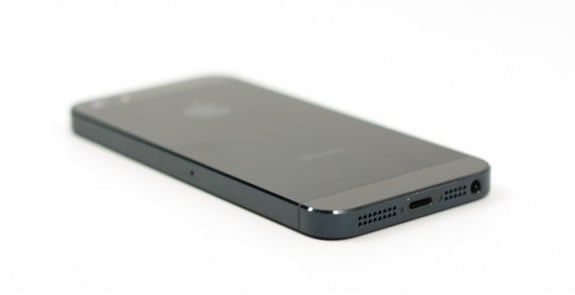 I've heard and seen numerous complaints about iOS 7.1 battery life and I'm here to tell you that there are some things to try if the experience is really that bad. One trick in particular should dislodge any potential bugs and there are some tips and tricks that we suggest taking a look at before throwing the device against a wall.
Those on iOS 7.1.1 experiencing any problems with battery drain are encouraged to try those potential fixes as well. They've helped iPhone 5 owners in the past and my guess is that they will work out any kinks in iOS 7.1.1.
Bugs
As I noted in my iOS 7.1 review, iOS 7.1 was extremely stable on board my iPhone 5. I didn't run into any hero level issues that would require an immediate fix and I did not stumble into any of the smaller, but maddening bugs that often plague iPhone and iPad owners after an incremental iOS update.
iOS bugs typically will reveal themselves in the days after a release, not on the release date itself, so I'll be keeping a close eye on iOS 7.1.1. Given that iOS 7.1 was extremely stable, my guess is that iOS 7.1.1 will be as well.
One thing of note. I was experiencing some poor FaceTime Audio quality with iOS 7.1 and for whatever reason, the performance has improved with iOS 7.1. This isn't necessarily a bug but it's a problem that I've dealt with for awhile now so my hope is that FaceTime Audio's performance stays consistent after this update.
Connectivity
Per usual, my 4G LTE connectivity, HSPA+ connectivity and Wi-Fi connectivity remain solid. AT&T's network is very good in my area of Southern California and my Belkin router in my office hasn't let me down since I bought it last year. I don't expect this to change in the days and weeks after today's iOS 7.1.1 release.
Speed
Finally, the last thing I look at is speed. iOS 7.1 delivered a massive boost in speed thanks to improved animations and transitions and it truly feels like a brand new smartphone.
So far, iOS 7.1 hasn't mucked anything up. The software is still extremely fast and fluid and feels like the day that I pulled it out of the box. Honestly, iOS 7.1 is that good.
iOS 7.1.1, for me, is about as fast as iOS 7.1.
Should You Install iOS 7.1.1?
iOS 7.1.1, from where I'm standing, is a stable piece of software that works well with apps, possesses solid battery life, doesn't introduce any catastrophic bugs, and delivers quality LTE and Wi-Fi connectivity. It's also just as fast as iOS 7.1 was.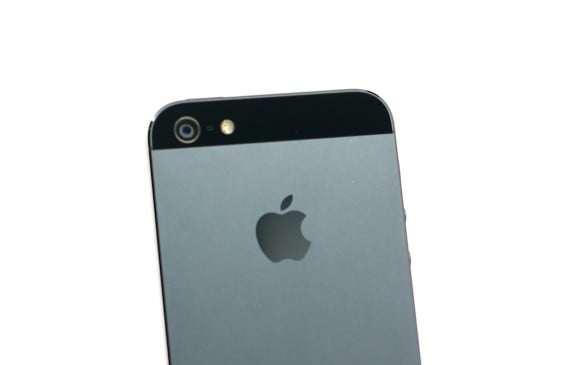 It also comes with several bug fixes. Apple says that it brings fixes for a keyboard responsiveness bug and also tackles an issue with Bluetooth keyboards.
While it's performing well on my iPhone 5, those who are feeling hesitant can simply wait a few days for the dust to settle. We'll be back later this week with an updated review on iOS 7.1.1 and its performance.

This article may contain affiliate links. Click here for more details.