iOS 7.1.1 Jailbreak Release Very Unlikely
Apple released iOS 7.1.1 yesterday to the public, arriving with a handful of bug fixes, as well as some performance improvements to the keyboard and the iPhone 5s's Touch ID fingerprint sensor. Jailbreakers (as always) have been curious whether or not the latest update will see a jailbreak finally, but there doesn't seem to be anything stirring currently, and as always: stay away from iOS 7.1.1 if you're jailbroken.
Apple patched up the security exploits used for the Evasi0n jailbreak in iOS 7.1, so users running iOS 7.1 aren't able to jailbreak their iOS devices, and only those running iOS 7.0.6 or older have the ability. Jailbreak developers have said that they don't plan to put a lot of effort into cracking iOS 7.1 and will most likely wait until iOS 8 in order to release the next jailbreak, most likely because iOS 8 is just right around the corner, as it will likely be announced at WWDC in June.
Jailbreak developer Pod2g was previously asked if an iOS 7.1 jailbreak is in the cards, and he simply replied with an "I don't know." He continued by saying that "there is a big chance the Evad3rs won't focus on it as a team…expect that for iOS 8."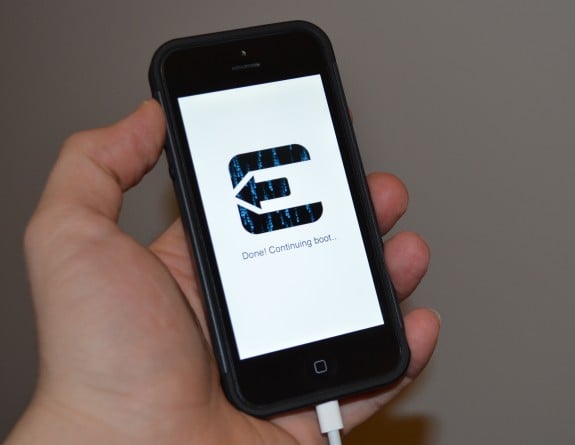 This certainly is grim news for iOS 7 jailbreakers, but Pod2g says that "if one day, I find myself bored and can put enough time and energy into it, I have some ideas for how to make a 7.1 jailbreak…depending on how it has been fixed and other external events."
So it really comes down to whether or not the Evad3rs team wants to spend the time and energy to come up with a new exploit for iOS 7.1, which it sounds like they're not open to spending a lot of energy on it, at the moment, especially if iOS 8 will be here in just a few months.
Even with the slight possibility of an iOS 7.1.1 jailbreak, don't expect another jailbreak until iOS 8. For now, you can jailbreak iOS 7.0.6, which is the latest iOS version that is jailbreakable. It's been said for several months that iOS 7.1 would be the update when Apple finally patches up the jailbreak exploit for good, and speculators were certainly correct. Of course, it's not surprising, though, considering that iOS 6.1 patched up the iOS 6 jailbreak, but a new exploit was discovered soon after; the same might not be said for iOS 7.1.1.
Does this mean that iOS 7.1 and iOS 7.1.1 are completely unjailbreakable? Not exactly; it's just that developers aren't releasing the jailbreak to the public since they don't want Apple finding out about it just so it can get patched up again. Both the iPhone 4s and iPhone 4 are jailbreakable with iOS 7.1. These are older devices which are easier to crack, and are the only devices that we know of so far that have been jailbroken with iOS 7.1.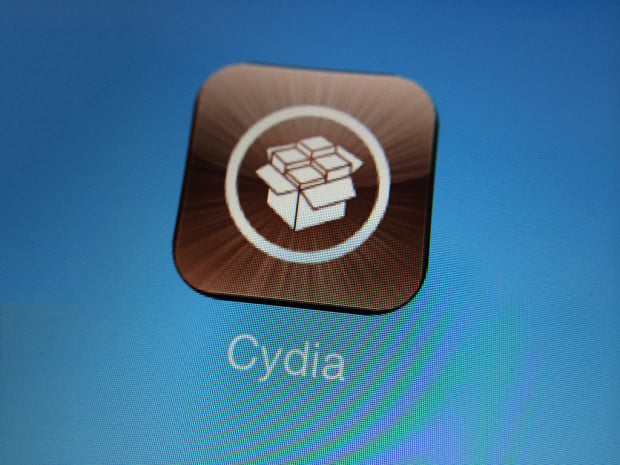 iOS 7.1.1 is a rather minor update that comes with a handful of bug fixes and performance improvements, especially to the keyboard and Touch ID on the iPhone 5s. Specifically, the update fixes a bug that could impact keyboard responsiveness and also fixes an issue when using Bluetooth keyboards with VoiceOver enabled. However, iPhone 5s users will most likely get the most benefit from the update, as it comes with improvements to Touch ID fingerprint recognition.
We're not sure if the Touch ID fix addresses concerns from a while ago about the degradation of the fingerprint sensor recognizing fingerprints, but we wouldn't be surprised if this was the update that has been rumored for a couple of months, and we even knew it was coming soon, since we spotted iOS 7.1.1 traffic in our own analytics.
iOS 7.1.1 was released just a month after Apple issued iOS 7.1 to the public, which features several visual changes, including the look of the slide-to-unlock feature (including to the slide-to-power off function), as well as the phone, dialer, music and keyboard. iOS 7.1 also includes Apple's CarPlay, a feature that it showed off earlier this month at the Geneva Car Show. This will allow drivers to use iOS hands-free in the car and it's coming to select makes and models throughout the year.
Many iPhone and iPad users should also be relieved that iOS 7.1 will fix the random reboot issues that have been plaguing users for months. It hasn't been happening to everyone, but it's certainly become a widespread epidemic for iDevice owners.
If you're iPhone or iPad is jailbroken, are you tempted to update to iOS 7.1.1 to get the latest features and improvements if it means that you'll lose your jailbreak? Let us know in the comments below.

This article may contain affiliate links. Click here for more details.