iOS 7.1.1 Jailbreak Successful on iPhone 5c (Video)
We've been treated with plenty of teases from various jailbreak developers over an iOS 7.1.1 jailbreak, but all of them so far have only been on older iOS devices. However, a new video posted up by i0n1c shows an untethered iOS 7.1.1 jailbreak running on an iPhone 5c, which is one of Apple's newest iPhones.
It's been over a month since we saw the official release of the iOS 7.1.1 update from Apple, so the response time for a jailbreak for it is quite impressive, although don't get your hopes up since we won't likely see a public release until iOS 8 is out.
i0n1ic did prove a couple of days ago that he jailbroke an iPhone 5c running iOS 7.1.1 by taking a photo with the Cydia app open and having the version number displayed at the bottom, which reads "iOS 7.1.1″., but this video adds more proof to the pile of evidence, as well as teases eager jailbreakers even more this time around.
The video is embedded below, but we recommend that you mute your speakers because the background music is nothing but disturbing gothic church bells.
As you can see from the title of the video, the name of iOS 7.1.1 jailbreak is apparently Cyberelevat0r, but we're guessing this is merely just a working title, as i0n1c seems to be trolling us on that one.
Another jailbreak developer who goes by the pseudonym Winocm was also able to produce an iOS 7.1.1 jailbreak on her iPhone 4 and proved it on video by booting up the phone and showing us that the iPhone was indeed running iOS 7.1.1 and had Cydia installed and running, which is the big indicator that a jailbreak is successful.
Winocm noted that the jailbreak hack could certainly be ported to newer iOS devices like the iPhone 5s if someone was willing to "put in the effort." Seeing as how iOS 8 is just around the corner, we doubt that jailbreak developers will do that, though.
It's nice to see the iPhone 5c officially cracked, but it's running the older A6 processor that's also found in the iPhone 5. There's nothing better than a successful jailbreak, but we'll officially be happy once we see proof of an iOS 7.1.1 jailbreak running on an iPhone 5s.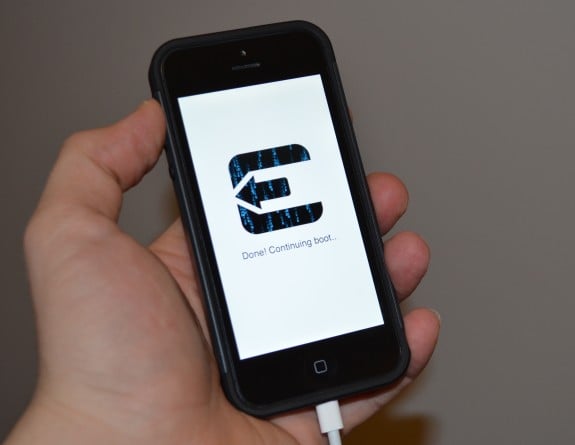 Granted, this isn't the first time that we've seen proof of iOS 7.1.x jailbreaks. Back in March we were treated with the knowledge that an exploit was discovered in the iPhone 4 that allowed an easy iOS 7.1 jailbreak, and a few days later the iPhone 4s was cracked with an iOS 7.1 jailbreak as well. However, a public release of this is still up in the air, which is why we doubt we'll be able to get our hands on it anytime soon.
We've said for awhile now that jailbreak developers will likely not release an iOS 7.1 or iOS 7.1.1 jailbreak, simply because they don't want to give away their secrets right before iOS 8 is about to be unveiled. Doing so would give Apple the chance to patch up iOS 8 and fix the exploits used for the jailbreak in iOS 7.1 and iOS 7.1.1.
There is still hope, though. It's possible that Winocm could release the iPhone 4-only jailbreak at some point in the future, but we won't hold our breath.
Then again, we saw a jailbreak for iOS 6.1, so a release of an iOS 7.1 jailbreak doesn't sound too far-fetched, but we can't say we would be surprised if developers decided to keep it to themselves since iOS 8 is just right around the corner.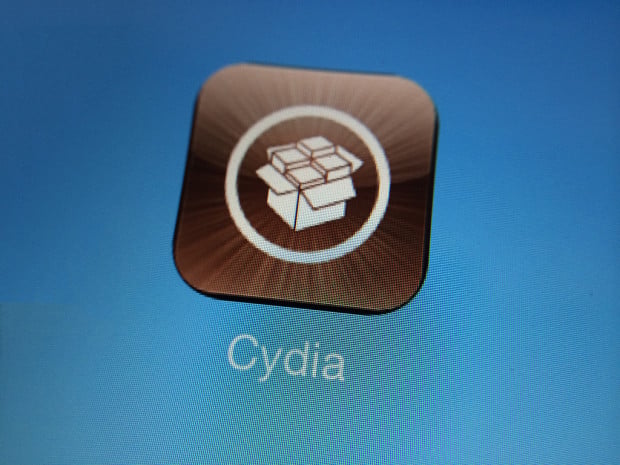 Jailbreak developer Pod2g was previously asked if an iOS 7.1 jailbreak is in the cards, and he simply replied with an "I don't know." He continued by saying that "there is a big chance the Evad3rs won't focus on it as a team…expect that for iOS 8."
So when can we expect the next jailbreak to arrive? Well, Apple will most likely unveil iOS 8 next month, but probably won't release it to the public until later this year, similar to iOS 7′s timeline last year. After that, we should expect an iOS 8 jailbreak soon after, possibly in the late fall/early winter, or early next year. It seems far off, and it certainly is, but we'd say it's in the best interest for the jailbreak community.
It's possible that jailbreak devs could release an iOS 7.1.x jailbreak at some point during the summer when iOS 8 betas are out and about, but that's also up in the air.
Of course, if you're still on iOS 7.0.6 or older, you can jailbreak your iOS device with ease, just be sure to stay away from iOS 7.1 like the plague, as it will delete your jailbreak.
Also, if you ever see claims that you can jailbreak your iPhone right now, they're probably fake. An official jailbreak will cost nothing and we'll be one of the first to report on its availability, so keep coming back for updates on when an official jailbreak might be released.