iOS 7.1.1 Jailbreak Teased on Video, but Don't Hold Your Breath
The last few days have been fairly quiet as far as news on a possible iOS 7.1.1 jailbreak, but a new video popped up on YouTube that teased a working untethered iOS 7.1.1 jailbreak yet again, only this time it was from a completely new jailbreak developer that we haven't heard of before.
The video has since been removed as a "violation of YouTube's policy against spam, scams, and commercially deceptive content." The video was nothing more than the user showing the iPhone was running iOS 7.1.1, launches Cydia, restarting the device, and Cydia still showing up on the home screen when it boots up again. The same user uploaded a second video, which you can watch below. Make it quick, though, because it could be removed eventually.
However, people shouldn't jump to conclusions about this being a scam. There's nothing about the video that would tip Google off about it being illegitimate and there's nothing in the description or the video itself about charging money for the jailbreak.
Perhaps the biggest reason why the video was removed is that the team behind the jailbreak video (iPhoneCake) is known for hosting pirated content on their website.
According to the description of the video before it was removed, the jailbreakers said that their iOS 7.1.1 jailbreak would be released "soon," although we're taking that one with a big grain of salt.
UPDATE: And just like that, an iOS 7.1.X jailbreak has been released to the public, although we don't know if the video below and the team behind the jailbreak release are related in any way.
The current consensus as far as when we'll officially see an official iOS 7.1.1 jailbreak released to the public is that developers will wait until Apple patches up the jailbreak exploits in iOS 8, which most likely won't come until the last beta or the Gold Master release, which probably won't be until late August.
At that point, it would make sense for jailbreak developers to release an iOS 7.1.1 jailbreak. However, jailbreak developer and hacker iH8sn0w says that an iOS 7.1.1 jailbreak will "most likely" in the near future.
iH8sn0w took some time to answer questions on Reddit and when one person asked if "there will be a jailbreak for 7.1.1? Near future?," iH8sn0w simply responded with a "most likely."
Of course, "near future" is a fairly ambiguous phrase, so it could easily mean several months from now or even within this year, which is quite into the future for a lot of people.
As for an iOS 8 jailbreak, iH8sn0w says, "With what I've seen so far on beta 1, there does not look like there are many setbacks to make that impossible." Of course, we've already seen proof of iOS 8 beta 1 getting jailbroken, but that's not entirely surprising, seeing as how Apple didn't patch up any exploits.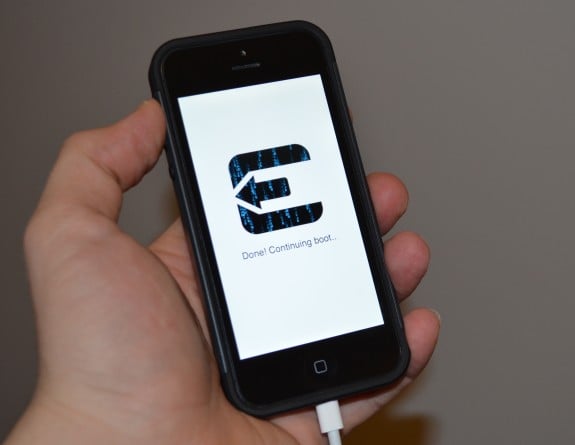 We likely won't see an iOS 8 jailbreak until later toward the end of the year at the very earliest, and that's mostly because jailbreak developers don't want Apple to patch up the exploits used for the jailbreak too early. In other words, if developers were to release the jailbreak to the iOS 8 beta right now, Apple would quickly patch it up before the final version of iOS 8 even releases to the public, and that would be bad news for obvious reasons.
We should ultimately expect the same time frame for the iOS 8 jailbreak as the iOS 7 jailbreak, which was released a few months after iOS 7 was publicly launched in September 2013. Because of this, you'll probably be waiting a while for an official iOS 8 jailbreak to release.
Apple says that iOS 8 will arrive at some point in the fall, with a specific release date still under wraps, but multiple beta versions will most likely release over the summer for developers to try out, and we've already seen a second beta release this summer.