iOS 7.1.1 Jailbreak Updated by Pangu, Now Supports Mac and English
Less than a week after an iOS 7.1.1 jailbreak was released, the team behind the whole thing has already updated the jailbreak tool. It now supports Mac computers, and now comes in English (it was only available in Chinese previously).
Furthermore, the English version also gets rid of the opt-out checkbox for the highly-controversial Chinese pirated app store that users could install on their device, similar to what Installous was back in its heyday.
The updated jailbreak tool from Pangu can be found on the team's new English website at en.pangu.io. From there, you can download either the Mac or Windows jailbreak utility and get started. When you open up the tool on your computer, you'll no longer need to uncheck the checkbox to the pirated app store — just click on the Jailbreak button to begin the process right away.
Of course, we have a more detailed guide on how to jailbreak iOS 7.1.1 on your iPhone or iPad, so we recommend taking a look at that if you plan on jailbreaking your iOS device.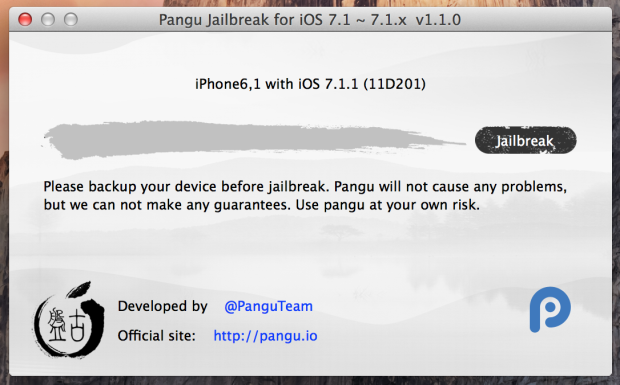 If you don't know much about this iOS 7.1.1 jailbreak, it comes from a Chinese team that call themselves "Pangu" and they've released the jailbreak for free, which is usually the first sign that tells you that a jailbreak is legit. However, it also came with a sketchy Chinese pirated app installer at first, which we saw earlier this year when the iOS 7 jailbreak was released, and it caused quite the ruckus.
Despite this, reputable jailbreak developer and hacker iH8sn0w says that this jailbreak from Pangu doesn't include any kind of spyware or other malware, so it seems the jailbreak is safe to install, and it's available on Pangu's website for anyone who's brave enough to give it a go. However, most users in the jailbreak community have already installed it and have reported very little problems, so you're good to go.
In fact, one brave Redditor installed the Pangu iOS 7.1 jailbreak with success and even documented the process that's required to jailbreak successfully, which is pretty in-depth and it seems it's not as easy as the Evasi0n method. Also, the user found a lot of bugs, including certain apps crashing and not all of the jailbreak tweaks worked properly, most likely because they're not updated to work with iOS 7.1 just yet.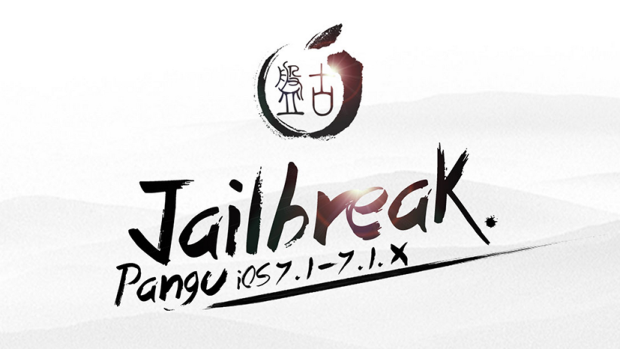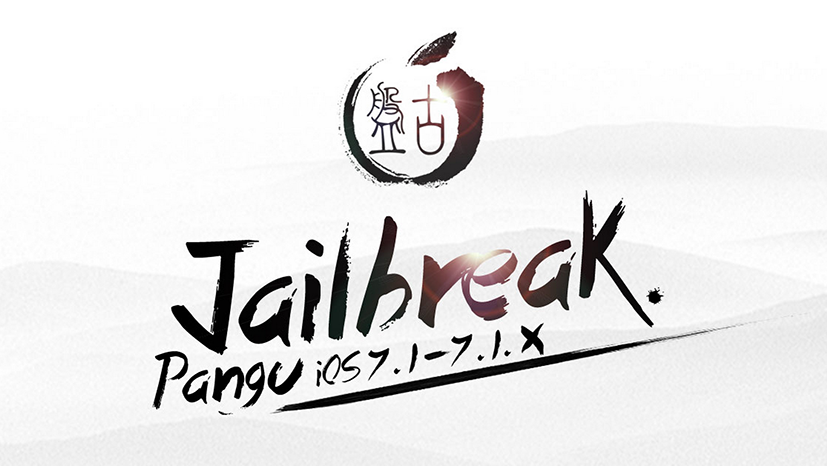 If you're thinking about giving the jailbreak a go, we're not stopping you, but we'd personally recommend waiting until the iOS 7.1.2 update comes out. It's expected to arrive any second now and it's highly unlikely that it patches up any exploits used in this latest iOS 7.1.1 jailbreak. However, if you're skeptical about that, there's no harm in jailbreaking iOS 7.1.1 right now and then re-jailbreaking when iOS 7.1.2 comes out — just be aware that you'll have to essentially jailbreak twice.
It's also worth waiting so that jailbreak developers can update their tweaks and give the public a chance to test out this new jailbreak and find any bugs, although this latest update fixes most of the bigger issues that many users were having problems with.
This latest jailbreak does make the future a little murky. First off, now that the exploit is out and about, Apple will most likely patch it up in iOS 8, which is expected to land at some point in the fall. This means that an iOS 8 jailbreak could take longer to achieve than we originally expected. However, jailbreak developers will no doubt be working all summer and into the fall dissecting the iOS 8 betas in order to find a new exploit. Let's just hope that eager developers can find a new exploit sooner rather than later.

This article may contain affiliate links. Click here for more details.