iOS 7.1.1 on iPad Air: Impressions and Performance
Earlier this month, it became apparent that Apple was indeed working on a brand new iOS 7.1 update in the form of iOS 7.1.1. And just a few days after the rumor mill started churning, Apple released the iOS 7.1.1 update for iPhone, iPad and iPod touch. After spending some time with the new iOS 7.1 update on the iPad Air, we want to offer up our impressions and a look at its performance.
In September, Apple released iOS 7, a major overhaul to the iOS operating system. The update delivered hundreds of new features in addition to a brand new redesign that completely changed the look of iOS and the company's stock applications. iOS updates typically last a year before they are replaced and so it comes as no surprise that iOS 7 is still going strong as the new year marches on.
Apple, however, incrementally updates its iOS software throughout that year. The updates are usually aimed at tackling bugs but March's iOS 7.1 update introduced much more than bug fixes.
iOS 7.1 was a much bigger update than your standard incremental iOS update. Sure, it delivered bug fixes but it delivered a lot of them. And then some. iOS 7.1 came loaded with new features, design tweaks and performance enhancements that improved the speed of the software for owners of Apple's older devices.
iOS 7.1 will serve as a bridge between iOS 7 and Apple's next big iOS update, iOS 8, an update that is expected to debut at WWDC in San Francisco in early June. iOS 7.1 will not, however, be the last iOS 7 update.
Today, Apple rolled out iOS 7.1.1, the first bug fix for iOS 7.1, and an update that replaces iOS 7.1 as Apple's most current version of iOS 7. The update was deployed across iOS 7 devices
iOS 7.1.1 for iPhone, iPad and iPod touch isn't a massive update but, as we've pointed out numerous times, incremental iOS updates promise fixes but also have a habit of breaking things. iOS 6.1 for instance, introduced a vicious battery drain bug and iOS 7.0.2 delivered an iMessage bug to my iPhone 5. So here at Gotta Be Mobile, we like to take a deep dive into these incremental updates to look for any potential changes.
Today, we'll take an initial look at how the iOS 7.1.1 update is performing on the iPad Air, Apple's new 9.7-inch slate that arrived with iOS 7 on board late last year.
iOS 7.1.1 Installation
I dread installing incremental iOS updates but not as much as I dread installing major iOS updates. Major iOS updates almost always come with complications. Smaller iOS updates have the potential to present problems but more often than not, their installation process is as smooth as butter. The iOS 7.1.1 installation process was as smooth as butter.
The iPad Air's iOS 7.1.1 update is in and around 20MB. 20MB updates shouldn't take more than a few minutes to download and install and the iOS 7.1.1 update took about 15 or so. Obviously, it's going to depend on your connection if you install it Over-the-Air like I did but if you're on solid Wi-Fi, it should take about that.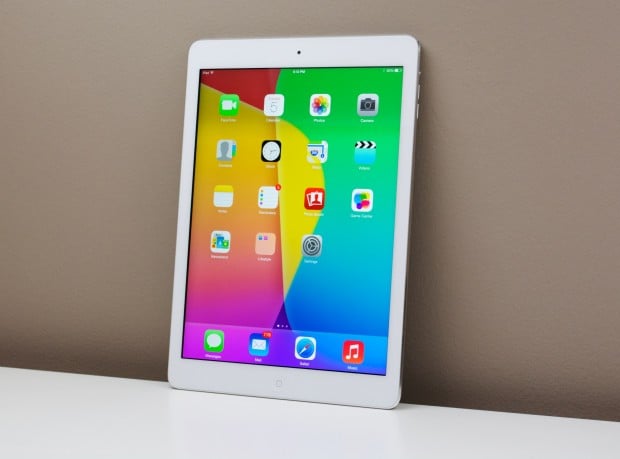 One thing I should point out. Before it allowed me to install the iPad Air's iOS 7.1.1 update OTA, it asked me to input my passcode. If you use a passcode, you probably know it by heart, so it shouldn't be a problem. Just consider this a heads up.
iOS 7.1.1 Performance
When it comes to the performance of incremental updates like iOS 7.1.1, I like to look at five different areas in particular. Those areas include applications and how they're performing post update, battery life and whether there is abnormal drain, bugs or hiccups, Wi-Fi and cellular performance, and overall speed. After spending most of my afternoon with the iPad Air iOS 7.1.1 update, here is what I've found.
Apps
As many of you may know, the transition from one version of iOS to another version can cause problems for third-party applications. Apple's stock applications typically aren't affected but apps like Facebook will often start behaving badly after an incremental iOS update from Apple.
Obviously, your app collection probably differs from mine so I'll focus on some of the bigger names that are common amongst iPad users. Applications like Facebook, Twitter, Instagram, Google Chrome, Spotify, and Netflix. All of these appear to working properly after the iOS 7.1.1 install.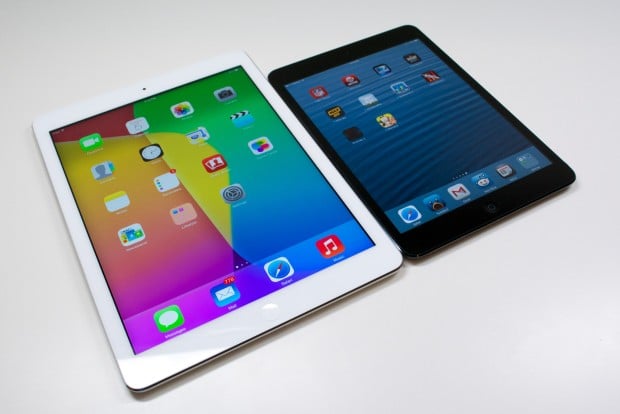 I haven't noticed any abnormal lag, any frustrating bugs and none of them have randomly crashed. Crashes tend to be one of the problems that plagues these applications and I haven't seen any after putting iOS 7.1.1 on board.
iOS 7.1.1 Battery Life
Thus far, I haven't encountered any abnormal battery drain. iPhone and iPad owners often complain about rapid battery drain or an overall drop in battery life but I haven't experienced either problem with iOS 7.1.1. My iPad Air is still holding a charge and after using it extensively today, I haven't seen anything suspicious.
I've heard and seen numerous complaints about iOS 7.1 battery life. Fortunately, there are some things to try if battery life becomes unstable. One trick in particular should dislodge any potential bugs and there are some tips and tricks that we suggest taking a look at before throwing the device against a wall.
These fixes have worked for many iPhone and iPad owners and there is a chance that they'll work for you as well.
Bugs
In my iOS 7.1 review, I noted that iOS 7.1 was extremely stable on board my iPad Air. I didn't run into any hero level issues that would require an immediate fix and I did not stumble into any of the smaller iOS issues that plague iPhone and iPad owners and help to fill up Apple's Discussion Forums.
After using iOS for years, I can confidently say that many iOS bugs will reveal themselves in the days and weeks after an iOS update release. The iMessage issue that I ran into with my iPhone 5 didn't pop up for a number of days after iOS 7.0.2 was released. However, given that iOS 7.1 was extremely stable on the iPad Air and my other iOS devices, my guess is that iOS 7.1.1 will be performing admirably in a week or two.
Connectivity
I don't have 4G LTE on board my iPad Air so I can't speak to cellular data. What I can say is that my iPad Air's Wi-Fi connection is extremely stable after installing iOS 7.1.1. It's able to hold down a connection on both public and private Wi-Fi networks and speeds are on par with the speeds that I got in iOS 7.1. Nothing has changed, it's par for the course.
Speed
Improvements to the transitions and animations inside iOS 7.1 made for a much faster piece of software on my iPhone 5. And while the difference wasn't as noticeable on my iPad Air, there was certainly a small bump in overall speed. Folders and apps opened faster and the interface felt extremely fluid.
My hope was that iOS 7.1.1 would retain this speed and thus far, it has. iOS 7.1.1 on the iPad Air is extremely fast, as fast as it was inside of iOS 7.1. My hope is that the performance stays consistent.
Should You Install iOS 7.1.1?
So, should you install iOS 7.1.1? Well that's entirely up to you but I'll try and push you over the fence. iOS 7.1.1 is a stable piece of software that works well with apps, possesses solid battery life, doesn't introduce any catastrophic bugs, delivers quality Wi-Fi connectivity. It's also as fast as iOS 7.1.1.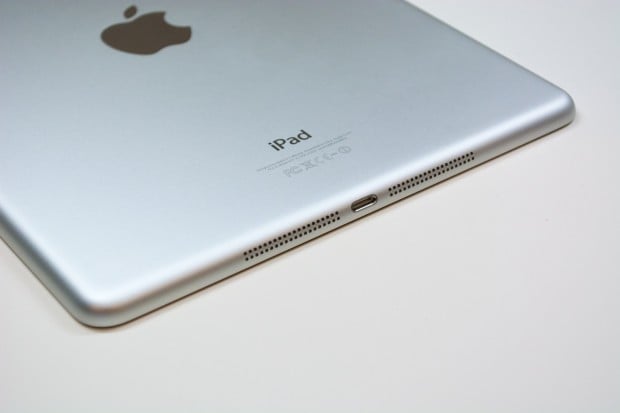 It also comes with several bug fixes that could help to improve the performance on your iPad Air. Apple says that it brings fixes for a keyboard responsiveness bug and also tackles an issue with Bluetooth keyboards.
It's performing well on my iPad Air but those who are feeling hesitant can simply wait a few days for the dust to settle. We'll be back later this week with an updated review on iOS 7.1.1 and its performance.

This article may contain affiliate links. Click here for more details.