iOS 7.1.1 on iPad Mini with Retina: Impressions and Performance
Yesterday, just about month after the iOS 7.1 release, Apple pushed out an iOS 7.1.1 update iPhones, iPads and iPod touches running its iOS 7 operating system. After spending some time with the new iOS 7.1 update on the iPad mini with Retina Display, we want to offer up our impressions about iOS 7.1.1 and a look at its performance.
In March, after a lengthy stay inside Apple's beta program, iOS 7.1 was released to the public for the first time. The update, while incremental, delivered far more than your standard bug fix update. iOS 7.1 not only brought a laundry list of bug fixes for iPhone and iPad owners but it also brought design tweaks, performance enhancements and Apple's new CarPlay feature that debuted alongside iOS 7 back at WWDC 2013.
When the iOS 7.1 update arrived it fixed many lingering iOS 7 problems including random reboots, Touch ID problems and some other issues, but as we've pointed out, it didn't fix them all. iOS 7.1 is an extremely stable update but some iPhone and iPad owners have been experiencing issues with Apple's latest update.
Last week, it became clear that Apple was working on a brand new iOS 7.1 update, a bug fix update dubbed iOS 7.1.1. Apple never announces incremental update release dates so it wasn't clear as to when the update would land for the iPhone, iPad and iPod touch. Fortunately, owners didn't have to wait long.
In an effort to fix a few of the iOS 7 and iOS 7.1 problems that have stuck with some iPhone and iPad users, Apple released iOS 7.1.1. The update, which arrived yesterday, is an extremely small update, around 20MB in size, but comes with a few fixes for iPhone and iPad owners that help to make it an important release.
iOS 7.1.1 for iPhone, iPad and iPod touch may not be a massive update but even small incremental iOS updates have been known to deliver serious issues to those who download and install them.
Today, just a day after the initial iOS 7.1.1 release, we'll take a look at how the iOS 7.1.1 update is performing on the iPad mini with Retina Display, Apple's current flagship 7.9-inch slate.
iOS 7.1.1 Installation
The iOS 7.1.1 update for the iPad mini with Retina Display, like the iOS 7.1.1 updates for Apple's other devices, is tiny. Thus, the update only took a few minutes to download and install. While I didn't set a stop watch to see exactly how much time it took, I'll estimate that it took around 10 minutes from start to finish. I installed the update Over-the-Air on my home Wi-Fi network.
Two things I should point out. One, if you're closing in on your storage cap, you're going to need to delete some files before installing iOS 7.1.1 Over-the-Air. The update needs over 1GB of free space to install OTA and it's an issue that I constantly am running into on my 16GB iPad Air. If you don't want to delete anything, you'll need to install through iTunes.
Second, the update will ask for you to input your passcode. For most, this won't be a problem. But if you're updating for a friend or family member, make sure you snag the passcode from them, otherwise you won't be able to install the update OTA.
iOS 7.1.1 Performance
When it comes to the performance of incremental updates like iOS 7.1.1, I like to look at five different areas in particular. Those areas include applications and how they're performing post update, battery life and whether there is abnormal drain, bugs or hiccups, Wi-Fi and cellular performance, and overall speed. After spending most of my afternoon with the iOS 7.1.1 update, here is what I've found on the iPad mini with Retina Display.
Apps
The transition from one version of iOS to another version can cause problems for third-party applications. After the iOS 7.1 update came out, I heard from a number of iPhone and iPad owners who complained about crashes and general instability. Apple's stock applications typically aren't affected but apps like Facebook will often start behaving badly after an incremental iOS update.
Your app collection is probably going to be completely different from mine so I'll focus on some of the bigger names that are common amongst iPad users. I've used Facebook, Twitter, Instagram, Google Chrome, Soundcloud, Spotify, and Netflix on iOS 7.1.1 and all of these seem to be working fine on iOS 7.1.1.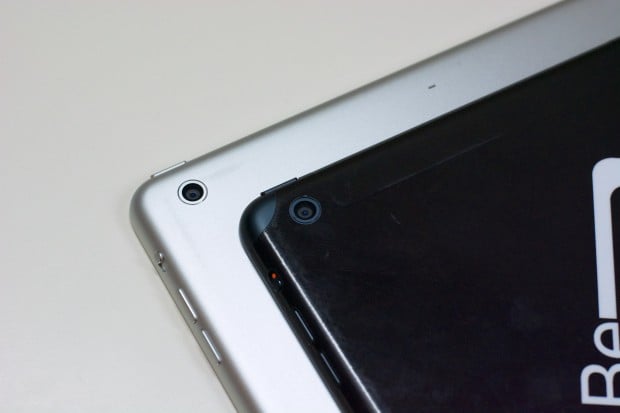 If you are experiencing issues with an application, try checking for an update. If that doesn't work, try reaching out to the developer. Smaller developers absolutely love feedback while larger ones may be a little trickier to deal with.
iOS 7.1.1 Battery Life
Battery life is essential to a device like the iPad mini with Retina Display. One of the biggest complaints that we get after a major iOS update is about battery life so installing a brand new piece of software, especially if your battery life is good, can be worrisome.
So far, I haven't encountered any abnormal battery drain on my iPad mini with Retina. It's still holding a charge and after using it for a number of hours, I haven't seen any kind of weird drain. That's not to say that some people aren't having iOS 7.1.1 battery life issues. Social media is full of complaints about battery life in new update.
Fortunately, as I've pointed out in my previous iOS 7.1 reviews, there are some things to try if battery life becomes unstable. One trick in particular should dislodge any potential bugs and there are some tips and tricks that we suggest taking a look at before throwing the device against a wall. These fixes have worked for many iPhone and iPad owners and there is a good chance that they'll work for you as well.
Bugs
Incremental updates like iOS 7.1.1 are aimed at tackling issues but they will often bring some issues of their own. As of right now, I've been unable to detect any hero level problems, problems that would require an immediate patch, and I haven't picked up on any little bugs either. Of course, it's still extremely early and there is a chance that I'll stumble on something in the days ahead.
There are complaints about iOS 7.1.1 issues on Apple's discussion forum, both from iPhone and iPad owners, but from I can tell, none of them are widespread.
Connectivity
Cellular, Wi-Fi and Bluetooth connectivity are all solid after installing iOS 7.1.1. I'm able to pull down standard AT&T LTE data speeds, my Wi-Fi connection holds up on both public and private Wi-Fi networks and my iPad mini with Retina Display was able to connect to several Bluetooth devices including my Bose SoundLink Mini.
Speed
iOS 7.1 introduced several changes to the speed of animations and transitions, something that made the software feel much more fluid across all of my devices, particularly the iPhone 5. The change wasn't as drastic on the iPad mini with Retina Display, likely due to its internals which include an A7 64-bit processor, but it was noticeable.
iOS 7.1.1 retains the speed that was introduced with iOS 7.1. I haven't experienced any abnormal lag and opening folders and applications is as fast as it ever has been. Par for the course so far and I hope it stays that way.
Should You Install iOS 7.1.1?
At this point, it's hard not to recommend installing iOS 7.1.1. a stable piece of software that works well with apps, possesses solid battery life, doesn't introduce any catastrophic bugs, and delivers quality Bluetooth and Wi-Fi connectivity. It's also as fast as iOS 7.1.1.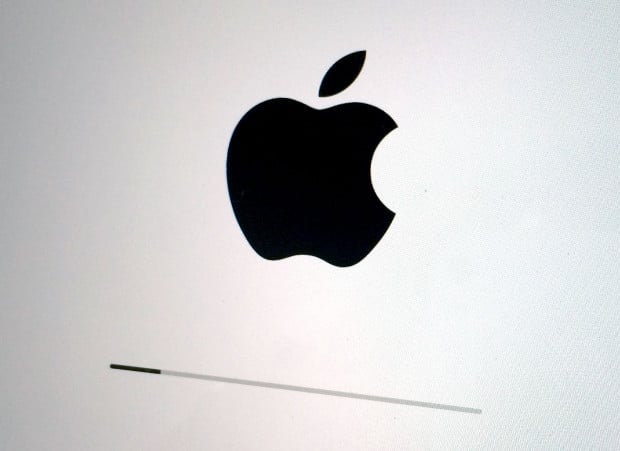 iOS 7.1.1 also comes with several bug fixes that could help to improve the performance on your iPad mini with Retina Display. Specifically, it brings fixes for a keyboard responsiveness bug and also tackles an issue with Bluetooth keyboards.
It's performing well on my iPad mini but those who are feeling hesitant can simply wait a few days for the dust to settle. We'll be back later this week with an updated review on iOS 7.1.1 and its performance.

As an Amazon Associate I earn from qualifying purchases.