iOS 7.1.2 Problems Frustrate iPhone Users
Its been three weeks since Apple released its iOS 7.1.2 update to alleviate lingering iOS 7.1 problems. And while the update has treated some iPhone and iPad users well, there are others that are extremely frustrated with iOS 7.1.2 problems.
In the days and weeks leading up to March, iPhone and iPad owners complained about a series of iOS 7 problems, many of which had been plaguing devices since the update's arrival back in September of last year. In March, Apple rolled out iOS 7.1, an update aimed at tackling major iOS 7.1 problems and an update that deliver design tweaks and performance enhancements to owners of the iPhone and iPad.
iOS 7.1 fixed a lot of the issues that plagued iPhone and iPad owners in iOS 7.0. However, as iPhone and iPad users with iOS 7.1 soon learned, iOS 7.1 delivered some problems of its own.
Complaints about iOS 7.1 issues sparked up in the hours after its roll out and have continued through Apple's last two iOS 7.1 updates, iOS 7.1.1 and iOS 7.1.2. iOS 7.1.2, the most recent update to Apple's operating system, delivered a trio of fixes three weeks ago. And while iOS 7.1.2 was aimed at squashing iOS 7.1 bugs and iOS 7.1.1 issues, it did not fix everything. And it also delivered some problems of its own.
We've touched on a number of iOS 7.1.2 problems since the update's arrival three weeks ago and unfortunately, issues continue to pour out of iPhone and iPad owners who have taken the plunge and downloaded Apple's brand new software. Here, we want to take one last look at some of these issues, offer some possible fixes, take a look at what's to come in the future, and hopefully shed some light on some of these problems so that Apple can address them in future iOS updates for iPhone and iPad.
iOS 7.1.2 Problems Continue
Three weeks after the release of iOS 7.1.2, iOS 7.1.2 problems continue to frustrate iPhone and iPad owners alike. iPhone users on iOS 7.1.2 continue to complain about poor battery life, a problem that is typical of all iOS updates. Complaints about this issue continue to be the loudest on social media with iPhone and iPad owners voicing their concerns and hoping for an upgrade to iOS 7.1.3 to solve their woes.
My iPhone 5c battery life is burnt rye toast after installing iOS 7.1.2. This makes me a sad panda.

— Dysphasia (@dysphasiatic) July 18, 2014
Experiencing quick battery drain on my iPhone 5S, this might sway me to jailbreak iOS 7.1.2 so I can disable some stuff to gain battery life

— Gareth Sibthorpe (@iTechPro2012) July 18, 2014
The iOS 7.1.2 update has completely messed up my battery life. Used to be so good and now it's went down 80% in the past few hours ffs👊 — Lisα. (@StraightUp_Lisa) July 15, 2014
I hope that iOS 7.1.3 fixes my bad Battery life 😃

— appleboy (@hunter2957) July 21, 2014
Battery life is one of the top concerns for iOS 7.1.2 users but it's not the only problems impacting them. iPhone users are complaining about a myriad of issues including a lack of volume after the update, Wi-Fi issues, camera issues, Bluetooth problems, problems with cameras and the speakers, problems with various apps including Facebook Messenger, and more. These are just the tip of the iceberg.
iPad owners are also dealing with problems of their own which include the usual issues with Wi-Fi connections, FaceTime difficulties, cellular data issues on the iPad 2, random freezing, no sound, issues with Gmail, and more.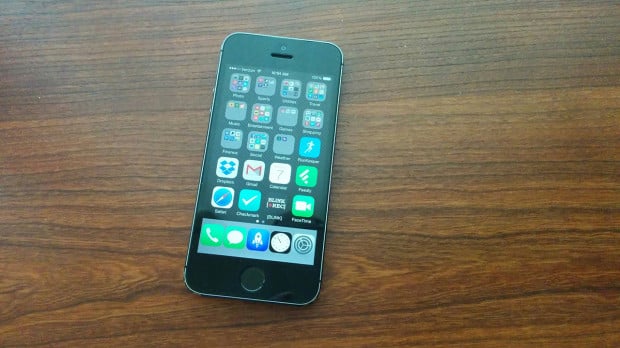 While there appear to be a ton of complaints, only a few of these issues seem to be affecting more than a few people. Battery life and Wi-Fi complaints are the most prevalent and fortunately, there are some things iPhone and iPad owners can try in an attempt to solve these issues.
iOS 7.1.2 Fixes
If Apple's discussion forums don't provide a fix, we've detailed some potential iOS 7.1.2 fixes for iOS 7.1.2 problems. From battery life issues, to apps issues, to Wi-Fi problems, we've outlined some strategies that iPhone and iPad owners can take to squash these iOS 7.1.2 issues once and for all.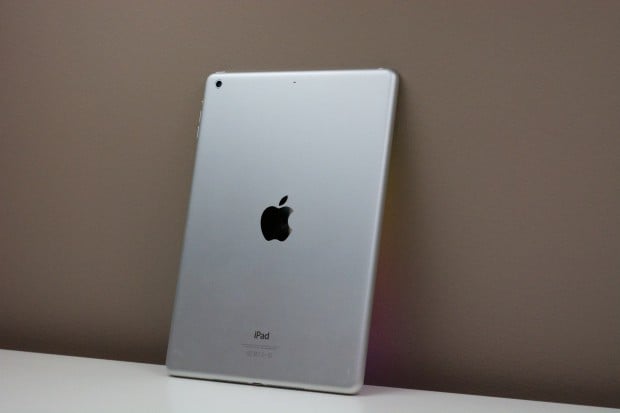 At the moment, these fixes are all iPhone and iPad owners have to go on given that we haven't seen any rumors regarding an iOS 7.1.3 update for the iPhone and iPad ahead of the iOS 8 update.
What's Next
If those solutions don't work, iPhone and iPad owners could be waiting awhile for fixes. Apple recently announced that it would be pushing out iOS 8 sometime this fall, possibly in September alongside a new iPhone 6. Massive updates like iOS 8 typically come with a number of bug fixes to go along with new features and enhancements so we could see a number of iOS 7.1.2 problems fixed then.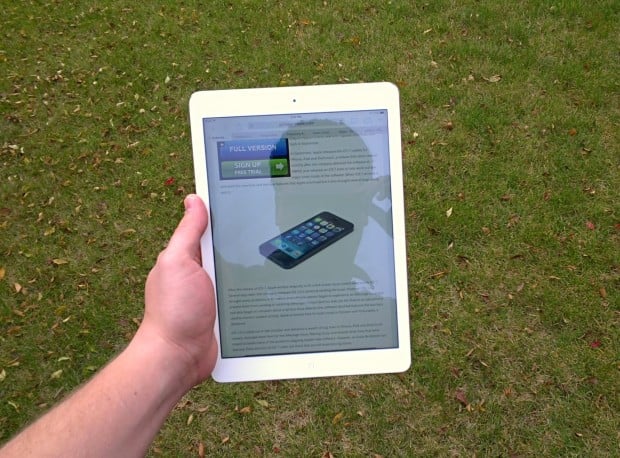 It's also possible that Apple will squeak out an iOS 7.1.3 update before the iOS 8 update's arrival though Apple never details its plans ahead of time. Rumors typically do the talking for it but thus far, we haven't seen an iOS 7.1.3 rumors emerge.

As an Amazon Associate I earn from qualifying purchases.