iOS 7.1.2 on iPad Air: Impressions and Performance
Earlier today, Apple released iOS 7.1.2 for iPhone, iPad and iPod touch, its latest update to iOS 7.1, the update that it rolled out back in March. After spending some time with the new iOS 7.1.2 update on the iPad Air, Apple's current 9.7-inch iPad, we want to offer our impressions and a look at its performance in an effort to help iPad Air users decide whether it's worth the download.
Back in March, Apple released its first big update to the iOS 7 update that it released for select iPhone and iPad owners last September. The update, iOS 7.1, delivered massive improvements to iOS 7 users including performance enhancements, design tweaks and even a few new features to hold users over until the arrival of iOS 8 later on this year.
While iOS 7.1 was designed to fix iOS 7 problems, iOS 7.1 brought some problems of its own, problems that iPhone and iPad users continue to complain about to this day. Of course, the complaints haven't fallen on deaf ears. Apple released iOS 7.1.1 back in April to tackle some of the initial iOS 7.1 problems. iOS 7.1.1 fixed some issues but we've seen iOS 7.1 problems continue to emerge.
In the past few weeks, we heard rumors about an iOS 7.1.2 update for iPhone and iPad that would, among other things, tackle an encryption issue with Mail. And while iOS 7.1.2 rumors pointed to an arrival in July, Apple surprised iPhone and iPad owners with an upgrade to iOS 7.1.2 today.
iOS 7.1.2 is now available for all iPhones, iPads and iPod touches running iOS 7. It's not a massive update but, as we've pointed out numerous times in the past, incremental iOS updates promise fixes but they have a habit of breaking things. So, here at Gotta Be Mobile, we like to take a deep dive into these updates to look for potential changes.
Here, we'll take a look at how the iOS 7.1.2 update is performing on the iPad Air, Apple's 9.7-inch iPad from 2013, a device that is in the hands of millions users around the world.
iOS 7.1.2 Installation
Small iOS updates like iOS 7.1.2 typically don't bring installation issues along with them. Apple's servers don't get hammered like they do when the company releases a massive iOS update. There is, of course, always the potential for something to go wrong so I suggest iPhone users back up any and all precious files before starting the iOS 7.1.2 installation process.
The iPad Air's iOS 7.1.2 update is just over 20MB in size. And while it's small, you'll need to allot 15 minutes or so for it to download and install. Mileage is going to vary based on internet speed. It took me around 10 minutes from start to finish though I did have to make some room for the upgrade given that I installed it Over-the-Air rather than through iTunes.
I didn't run into any issues during the installation process and the software downloaded and installed normally. One thing I should point out is that you'll need access to the device's passcode. Trying to download the update will prompt you to input the passcode so if the iPad Air is not yours and belongs to a friend or family member, be sure you get the code from them before trying.
iOS 7.1.2 Performance
When it comes to the performance of incremental iOS updates like iOS 7.1.2, I like to look at five different areas in particular. They include applications and how they're performing post update, battery life and whether there is abnormal drain, bugs or hiccups, Wi-Fi and Bluetooth performance, and overall speed. After spending most of my afternoon with the iOS 7.1.2 update, here is what I've found.
Apps
Incremental iOS updates will occasionally cause third-party applications to go haywire. In the past, Netflix and Facebook have given me problems though those issues subsided with the arrivals of iOS 7.1 and bug fix updates for both apps.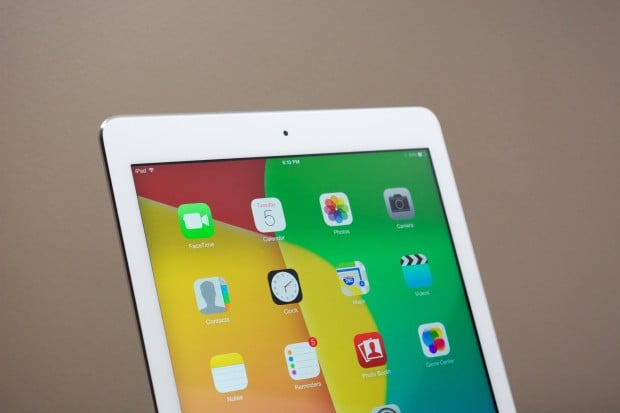 I realize that I'm not going to have the set of applications that you do so I'll focus on some of the bigger names. Applications like Facebook, Twitter, Instagram, Google Chrome, Spotify, and Netflix. So far, these applications have been doing fine after jumping up to iOS 7.1.2. My other applications are all functioning normally as well and I haven't seen any weird crashes, abnormal lag or any other problems worth complaining about.
iOS 7.1.2 Battery Life
Having great battery life is essential to the iPad Air experience. And since I picked it up last year, I haven't run into any battery life problems. iOS 7.1 has treated it well and I'm still able to get a full day of use out of it, even when I'm switching between games, the web, and streaming content.
iOS 7.1.2 is affording me the same great battery life. I haven't noticed any abnormal battery drain since I installed the software and it appears to be holding the same killer charge that its always held. I don't foresee this changing any time soon but there is always a chance that things could take a turn for the worst in the weeks down the road.
I've heard and seen numerous complaints about iOS 7.1 and iOS 7.1.1 battery life and if you're seeing bad battery life inside iOS 7.1.2, there are a few things you might want to try before taking to a forum to complain.
This trick should dislodge any potential bugs and if the problems remain, there are some tips and tricks that we suggest taking a look at before throwing the device against a wall.
Bugs
iOS 7.1.1 on the iPad Air was an extremely stable update and I did not run into any bugs that hampered the overall iOS experience. iOS 7.1.2, so far, is on par with iOS 7.1.1.
I haven't stumbled upon any major issues though as I've noted many times before, bugs will often hide out in the first few days before appearing in the days and weeks after the initial release.
Connectivity
Bluetooth and Wi-Fi are both working properly inside iOS 7.1.2. I don't own the LTE version of the iPad Air but I can say that LTE is functioning as usual on the iPad mini with Retina Display. Speeds are fast and consistent, just like they were in iOS 7.1.1 and below.
Speed
As for overall speed, iOS 7.1.2 doesn't seem to offer any significant changes, for better or worse. The software is still extremely fluid and opening and closing applications is as fast as it was inside iOS 7.1. I've been using the software for several hours now and I haven't seen it catch or lock up, even when I have multiple things open at once.
Should You Install iOS 7.1.2?
The iOS 7.1.2 change log is small and includes three bug fixes for iPad Air users. It improves iBeacon connectivity and stability, it fixes a bug with data transfer for some third-party accessories and it fixes an encryption bug with Mail. The fix for Mail is reason enough to download and install the update on your iPad Air right now.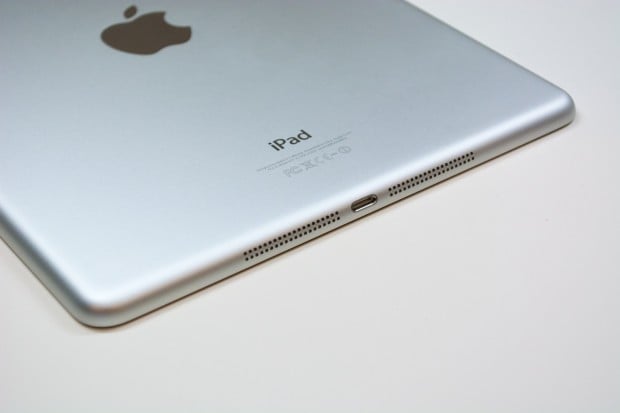 It also helps that I've yet to discover any catastrophic bugs and that connectivity and battery life both remain solid after making the upgrade from iOS 7.1.1 to iOS 7.1.2.
While iOS 7.1.2 is performing fine on my iPad Air, those who are feeling hesitant can simply wait a few days for the dust to settle. We'll be back later this week with an updated review on iOS 7.1.2 and its performance.

As an Amazon Associate I earn from qualifying purchases.