iOS 7.1.2 on iPad mini with Retina: Impressions and Performance
This morning, Apple released its new iOS 7.1.2 for iPhone, iPad and iPod touch, another update to the iOS 7.1 update that it rolled out back in March. After spending some time with the new iOS 7.1.2 update on the iPad mini with Retina Display, Apple's current 7.9-inch iPad, we want to offer our impressions and a look at its performance in an effort to help iPad mini with Retina users decide whether it's worth the download.
Weeks ago, Apple released the first big update to iOS 7 in the form iOS 7.1. iOS 7.1 delivered massive improvements to iPhone, iPad and iPod touch owners including performance enhancements, design tweaks and even a few new features to hold users over until the arrival of iOS 8 later on this year. iOS 8 will be released this fall to replace iOS 7.
iOS 7.1 was designed to fix iOS 7 problems but as we soon found out, iOS 7.1 brought some problems of its own, problems that iPhone and iPad users continue to complain about. Of course, those complaints haven't fallen on deaf ears. Apple released iOS 7.1.1 back in April to tackle some of the initial iOS 7.1 problems and while it fixed some issues, we've seen iOS 7.1 problems continue to emerge.
Over the past month or so, we heard rumors about an iOS 7.1.2 update for iPhone and iPad that would, among other things, tackle an encryption issue with Mail. And while iOS 7.1.2 rumors pointed to a release inside of the month of July, Apple surprised iPhone and iPad owners with an upgrade to iOS 7.1.2 earlier today.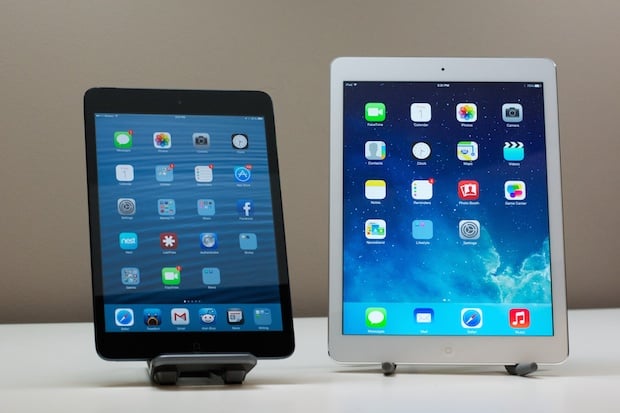 iOS 7.1.2 is now available for all iPhones, iPads and iPod touches running iOS 7. It's not a massive update but, as we've pointed out numerous times in the past, incremental iOS updates promise fixes but they also have a habit of breaking things. So, here at Gotta Be Mobile, we like to take a deep dive into these updates to look for potential changes.
Here, we'll take a look at how the iOS 7.1.2 update is performing on the iPad mini with Retina Display from 2013, a device that is in the hands of millions users around the world.
iOS 7.1.2 Installation
While larger updates like iOS 6 and iOS 7 have arrived with major installation issues, smaller updates tend to go far more smoothly. So, it was no surprise when the download and installation process of iOS 7.1.2 went extremely smooth for the iPad mini with Retina Display.
I downloaded the update, which hovers around 20MB in size, Over-the-Air as opposed to going through iTunes. OTA is just a much smoother, much simpler process and one that I recommend. The entire process took about 15 minutes or so to complete so you'll need to give yourself some time to download and install the software.
Two things of note. First, you'll need to have the passcode handy. The passcode will prompt before you can download and install so if you're installing the update for a friend or a family member, be sure to have that handy. Second, be sure to back everything up before you install. While the process went smoothly for me, there is a chance that something could go wrong for you and you don't want to lose precious files. Keep a backup.
iOS 7.1.2 Performance
When it comes to the performance of incremental iOS updates like iOS 7.1.2, I like to look at five different areas in particular. They include applications and how they're performing post update, battery life and whether there is abnormal drain, bugs or hiccups, Wi-Fi and Bluetooth performance, and overall speed. After spending most of my afternoon with the iOS 7.1.2 update, here is what I've found.
Apps
Small updates like iOS 7.1.2 will occasionally cause third-party applications to start behaving badly. In the past, Netflix and Facebook have given me problems though those, as I've noted, those issues subsided with the arrivals of iOS 7.1 and bug fix updates for both applications. I've had a relatively good experience on iOS 7.1.2 so I was hopeful that things would remain stable inside iOS 7.1.2.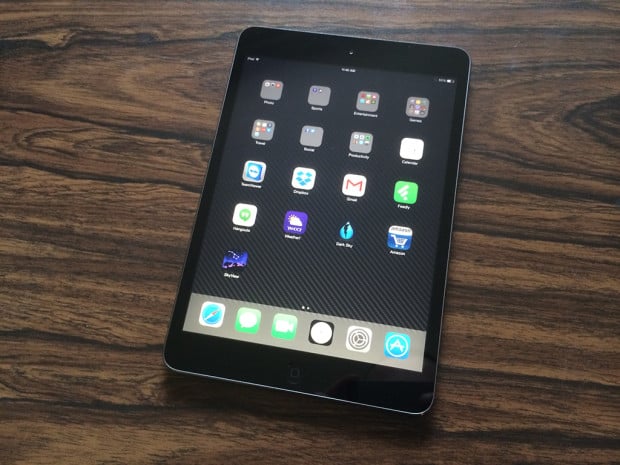 I realize that I'm not going to have the set of applications that you do so I'll focus on some of the bigger names. Applications like Facebook, Twitter, Instagram, Google Chrome, Spotify, and Netflix. So far, these applications have been doing fine after jumping up to iOS 7.1.2.
The other applications that are on my iPad mini with Retina are also functioning normally and I haven't seen any weird crashes, abnormal lag or any other problems worth complaining about. Keep in mind, it often takes a few days for issues to start popping up so while apps in iOS 7.1.2 appear stable, there is a chance that I'll see something act up in the days ahead.
iOS 7.1.2 Battery Life
Since we picked up the iPad mini back in November, battery life has been extremely stable. Before iOS 7.1.2, I was easily able to get a full day of use out of the device. Thankfully, I haven't noticed any massive changes with iOS 7.1.2.
The iPad mini with Retina seems to still be holding a solid charge and I haven't encountered any abnormal drain on Wi-Fi or LTE. I also haven't encountered anything unusual when playing games, multitasking or browsing the web. Battery life seems to be solid all around, something that is essential to the iPad experience.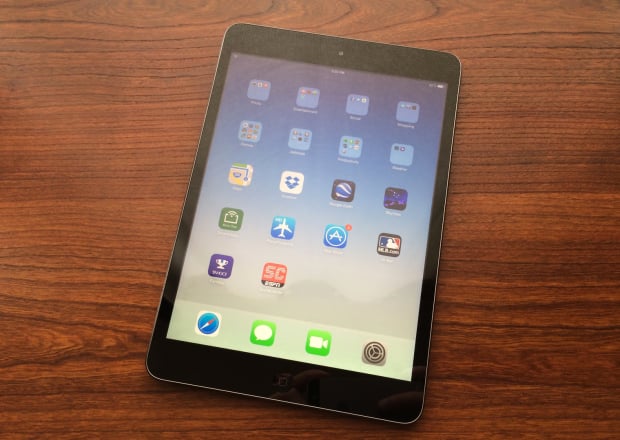 I've heard and seen numerous complaints about iOS 7.1 and iOS 7.1.1 battery life and if you're seeing bad battery life inside iOS 7.1.2, there are a few things you might want to try before taking to a forum to complain.
This trick should dislodge any potential bugs and if the problems remain, there are some tips and tricks that we suggest taking a look at before throwing the device against a wall.
Bugs
Thus far, I haven't picked up on any bugs in my iOS 7.1.2 travels. Occasionally, I'll stumble into a major problem on an update's first day but I haven't noticed anything peculiar about iOS 7.1.2. If there are hero level bugs, hero level meaning in need of an immediate fix, I haven't seen them. The software appears to be as stable as iOS 7.1.1 was.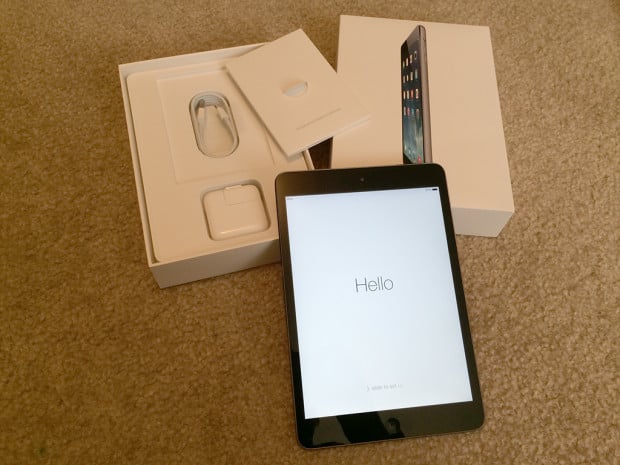 As I've said, bugs will often hide out in the first few days before appearing in the days and weeks after the initial release. So it's possible that something will pop up in the next week or so.
Connectivity
Wi-Fi, Bluetooth and 4G LTE data speeds on AT&T's network are all working in unison with iOS 7.1.2. Speeds are fast, they're reliable and I've been able to browse the web and check email without any difficulties. I don't anticipate any changes here given that I haven't experience any issues with these three connections on the iPad mini with Retina.
Speed
iOS 7, iOS 7.1 and iOS 7.1.1 on the iPad mini with Retina Display were all fast thanks to the A7 64-bit processor that Apple has tucked away inside its latest iPad mini. Fortunately, iOS 7.1.2 doesn't appear to have slowed things down.
iOS 7.1.2 is extremely fluid and I haven't noticed any lag or experienced any lock ups or random reboots in the hours since I installed the software. iOS 7 was built with the 64-bit chip in mind and it has performed admirably since November.
Should You Install iOS 7.1.2?
Apple's iOS 7.1.2 change log is extremely small and includes three bug fixes for iPad mini with Retina users. It improves iBeacon connectivity and stability, it fixes a bug with data transfer for some third-party accessories and it fixes an encryption bug with Mail. For me, the fix for Mail was reason enough to download and install the update.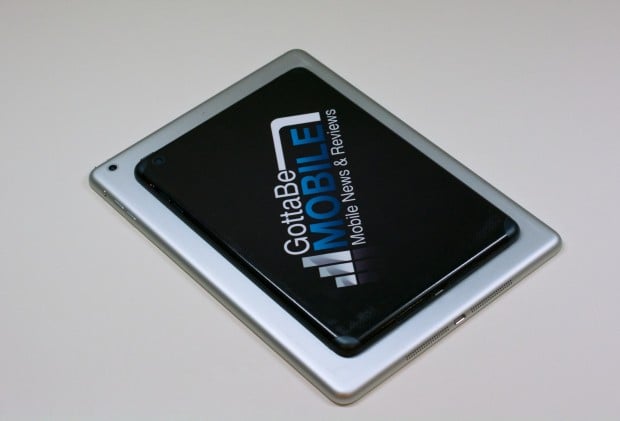 It also helps that I've yet to discover any catastrophic bugs and that connectivity and battery life both remain solid after making the upgrade to the latest version of iOS 7.
While iOS 7.1.2 is performing fine on my iPad mini with Retina Display, those who are feeling hesitant can simply wait a few days for the dust to settle. We'll be back later this week with an updated review on iOS 7.1.2 and its performance.

As an Amazon Associate I earn from qualifying purchases.