iOS 7.1.2 on iPhone 5: Impressions and Performance
Earlier today, Apple pushed out its latest iOS 7 update in the form of iOS 7.1.2, the second update to the company's iOS 7.1 update that rolled out back in March. After spending some time with the new iOS 7.1.2 update on the iPhone 5, we want to offer our impressions and a look at its performance in an effort to help iPhone 5 users decide whether it's worth the download.
Back in March, Apple released iOS 7.1, a massive bug fix update for iOS 7 users and an update that also delivered a number of new enhancements and features including tweaks to iOS 7's design and changes to the software's animations in an effort to make the software run faster and smoother on older devices like the iPhone 5 and iPhone 4.
The update was impressive but that doesn't mean that it came without faults. iPhone and iPad owners have been complaining about iOS 7.1 problems since March. And while Apple released an iOS 7.1.1 update in April in an attempt to quell complaints, iOS 7.1 problems have continued to emerge in the days and weeks since iOS 7.1.1's arrival.
In the past few weeks, we heard rumors about an iOS 7.1.2 update for iPhone and iPad that would, among other things, tackle an encryption issue with Mail. And while rumors pointed to an arrival in July, Apple surprised iPhone and iPad owners with an iOS 7.1.2 update today.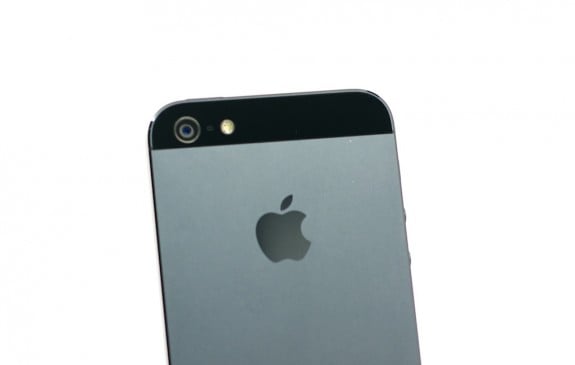 iOS 7.1.2 is now available for all iPhones, iPads and iPod touches running iOS 7. It's not a massive update but, as we've pointed out numerous times in the past, incremental iOS updates promise fixes but they also have a habit of breaking things. So, here at Gotta Be Mobile, we like to take a deep dive into these updates to look for potential changes.
Here, we'll take a look at how the iOS 7.1.2 update is performing on the iPhone 5, Apple's iPhone from 2012 that is still in the hands of millions users around the world.
iOS 7.1.2 Installation
Small iOS updates typically don't bring the same installation issues that we usually see with major iOS updates. iOS 7, for instance, took several hours to install on my iPhone 5. There is always the potential for something to go wrong so I suggest iPhone users back up any and all precious files before starting the iOS 7.1.2 installation process.
iOS 7.1.2 isn't a big update, just over 20MB in size, and all in all it took me around 15 minutes from start to finish to get the software on board the iPhone 5. Mileage will vary, depending on fast your internet connection is.
I installed the iOS 7.1.2 update Over-the-Air and did not run into any problems during that 15 minutes. I can't speak for the iTunes installation but my guess is that it's going to work out fine for most people. Again, just to be safe, ensure that you're backed up. Also, you'll need to have access to the device's passcode if it's enabled. You will need to input the code before the installation process begins.
iOS 7.1.2 Performance
When it comes to the performance of incremental iOS updates like iOS 7.1.2, I like to look at five different areas in particular. They include applications and how they're performing post update, battery life and whether there is abnormal drain, bugs or hiccups, Wi-Fi and cellular performance, and overall speed. After spending most of my afternoon with the iOS 7.1.2 update, here is what I've found.
Apps
Often times, third-party applications will start to act up after a new update is installed. Facebook, for instance, has been a troublemaker on iOS 7 and below. As I've noted, after the iOS 7.1 update arrived back in March, applications have been behaving and that hasn't changed after installing the brand new iOS 7.1.2 update.
I realize that I'm not going to have the set of applications as most iPhone 5 users so I'll focus on some of the bigger names. Applications like Facebook, Twitter, Instagram, Google Chrome, Spotify, and Netflix. Those applications have performed admirably in the hours since I installed iOS 7.1.2. My other applications are all functioning normally as well and I haven't seen any weird crashes, abnormal lag or any other problems that warrant complaints.
In the past, I've seen app performance go down the toilet in the days after an update's arrival so there is certainly a chance that I'll see something emerge in the weeks ahead. For now, everything seems normal.
iOS 7.1.2 Battery Life
Battery life is vital component for any smartphone users so it's no surprise that iPhone owners with great battery life are often hesitant to install a new iOS update. As I've said before, consider me your guinea pig.
iOS 7.1.2 battery life seems stable and I haven't noticed any abnormal battery drain in the hours since the installation. Things appear to be normal and on par with what I've been getting from iOS 7.1.
I've heard and seen numerous complaints about iOS 7.1 and iOS 7.1.1 battery life and if you're seeing bad battery life inside iOS 7.1.2, there are a few things you might want to try before taking to a forum to complain.
This trick should dislodge any potential bugs but if the problems remain, there are some tips and tricks that we suggest taking a look at before throwing the device against a wall.
Bugs
iOS 7.1 was an extremely stable update. The same can be said for iOS 7.1.1. So my hope was that iOS 7.1.2 would afford me, and my fellow iPhone 5 users, the same great stability.
So far, iOS 7.1.2 is performing well and I haven't noticed any hero level bugs or any small bugs worth mentioning. Bugs will often show their ugly faces in the days and weeks after an iOS update's release. I'll be keeping a close eye on the software going forward but for now, I haven't found any game changing issues that hamper the experience on the iPhone 5.
Connectivity
Wi-Fi, AT&T 4G LTE and Bluetooth all appear to be working well with iOS 7.1.2 on board. This is consistent with what I've experienced since Apple released iOS 7 back in September.
Speed
iOS 7.1 delivered a massive boost in speed thanks to improved animations and transitions. As I've said, my iPhone 5 feels like a brand new smartphone and there is part of me that is thinking about keeping it beyond the duration of my contract. iOS 7.1 has been that good.
Thus far, iOS 7.1.2 seems to have retained that speed. Animations and transitions are still extremely fluid and I haven't experienced any abnormal lag. It's still as fast as ever.
Should You Install iOS 7.1.2?
The iOS 7.1.2 change log is small and includes three bug fixes. It improves iBeacon connectivity and stability, it fixes a bug with data transfer for some third-party accessories and it fixes an encryption bug with Mail.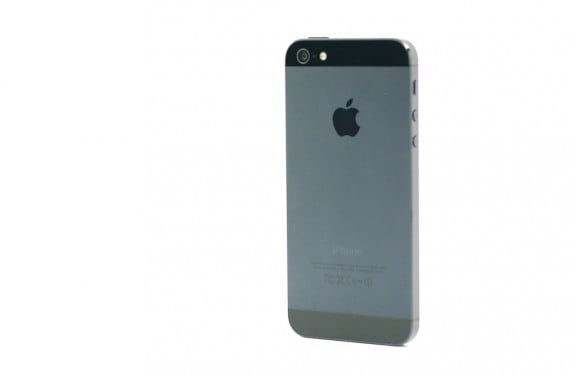 The encryption fix for Mail alone makes iOS 7.1.2 worth an immediate install. It also helps that I've yet to discover any catastrophic bugs. It seems to be on par with iOS 7.1.1.
While it's performing well on my iPhone 5, those who are feeling hesitant can simply wait a few days for the dust to settle. We'll be back later this week with an updated review on iOS 7.1.2 and its performance.

As an Amazon Associate I earn from qualifying purchases.