iOS 7.1.2 on iPhone 5 Review
Earlier this week, Apple rolled out its latest iOS 7 update, iOS 7.1.2. iOS 7.1.2 is a minor bug fix update but as iPhone and iPad owners know, these bug fix updates often bring more trouble than they're worth. After spending a week with the new iOS 7.1 update, we want to take a look at how its performing and whether its worth installing on the iPhone 5.
Back in March, Apple delivered a brand new iOS 7 update in the form of iOS 7.1. Apple's iOS x.1 updates are always bigger than a standard incremental update and iOS 7.1 was no different. The update did deliver a laundry list of bug fixes for iOS 7 problems but it also brought design tweaks, new features, and performance enhancements along with it as well. iOS 7.1 will serve as the bridge between iOS 7 and the iOS 8 update that is coming later on this year.
While Apple's x.1 updates tend to fix problems brought on iPhone and iPad owners by the initial upgrade, they also tend to bring some problems of their own. Last year's iOS 6.1 update, for example, brought a number of issues to all kinds of iPhone and iPad owners. The same can be said for iOS 7.1. It delivered fixes but it also brought some problems along with it.
Fortunately, Apple isn't the kind of company that sits around and twiddles its fingers. It takes action in the form of smaller incremental updates that periodically roll out to solve problems.
In April, Apple pushed out iOS 7.1.1, a small update aimed at tackling iOS 7.1 problems. And then, earlier this week, it delivered iOS 7.1.2 to iPhone and iPads running iOS 7. iOS 7.1.2 brings several bug fixes to iPhone and iPad users including a fix for a mail encryption problem affecting attachments. It's a small update for the iPhone and iPad but an important one nonetheless.
The purpose of iOS 7.1.2 is to solve issues but as we know, these smaller updates can occasionally wreck havoc on devices. We don't want that to happen to anybody and that's why we want to take a look at how iOS 7.1.2 is performing on the iPhone 5, a week after its release by Apple.
iOS 7.1.2 Installation Issues
On Monday, seconds after Apple pushed it live, I installed iOS 7.1.2. As I noted back then, I didn't run into any installation issues when installing the 20MB update. It was a smooth process that took around 1o to 15 minutes to complete. However, it appears that some people are having issues installing iOS 7.1.2, even now, a week later.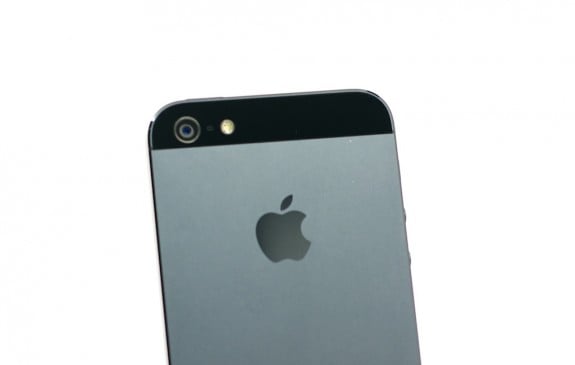 iPhone and iPad users are complaining about installation issues that all lead down the same road. The iOS 7.1.2 update process won't complete and the device is stuck. Fortunately, as we've pointed out, there is an easy way to circumvent these problems. If you're dealing with problems, simply perform a hard reset on the device.
To do that, hold down the power button and the home button at the same time. That should help to get the iOS 7.1.2 installation process moving again should it lock up.
iOS 7.1.2 Performance
When it comes to the performance of incremental iOS updates like iOS 7.1.2, I like to look at five different areas in particular. They include applications and how they're performing post update, battery life and whether there is abnormal drain, bugs or hiccups, Wi-Fi and Bluetooth performance, and overall speed. After spending a week with the iOS 7.1.2 update, here is what I've found during my week with Apple's latest update.
Apps
Throughout the week, I've put various applications through a gauntlet of testing. I realize that our applications are going to differ from one another so I'll focus on a few apps that are common amongst iPhone users.
Facebook, Spotify, Soundcloud, Twitter, Instagram, Dark Sky, Weather Channel, Google Hangouts, and Google Chrome are all performing well after the iOS 7.1.2 update. As for the other apps I use, I haven't stumbled on any sluggishness or any crashes since installing the update. Everything seems to be working out quite well and my hope is that this trend continues.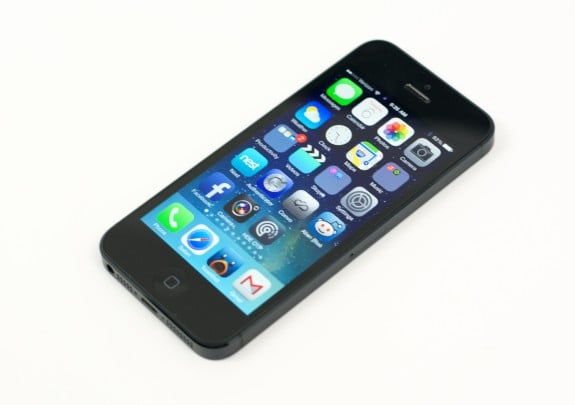 In the past, I've had applications start to behave badly in the weeks after a release but I'm optimistic here given that these applications were all working fine inside iOS 7.1.1.
iOS 7.1.2 Battery Life
In a word: Solid. Yes, I've heard the complaints about iOS 7.1.2 battery life but to be honest, they aren't as loud as past iOS updates. So I get the feeling that iOS 7.1.2 is stable for a majority of iPhone and iPad users.
Even now, two years later, I'm still able to get a full day of use out of my iPhone 5 when switching between 4G LTE and Wi-Fi for work and for personal use. It's pretty impressive and one of the reasons why I am heavily considering the iPhone 6 as my next smartphone.
Bugs
Typically, bugs will reveal themselves in the week after the release of an iOS update. So it's a good sign that I haven't experienced any significant bugs since installing the iOS 7.1.2 update save for two minor issues that I've run into the past two days.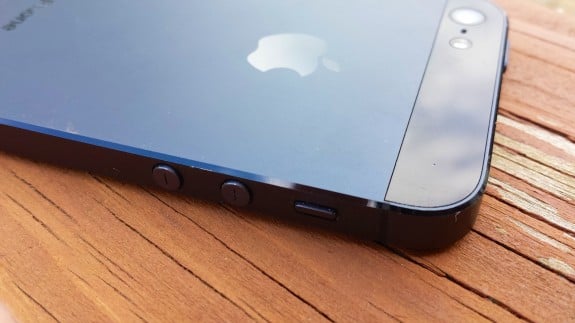 For reasons that remain unknown to me, I haven't been receiving some iMessages on my iPhone 5. Today, for instance, my friends sent a number of messages in a group thread and while the notifications popped up on my iMac, the messages did not appear on my iPhone. They only appeared after I did a soft reset.
This was not happening earlier in the week and my hope is that it doesn't become a regular thing. Only time will tell. For now, let that serve as your temporary fix in case you're running into the same issue. Toggling iMessage off an on might help too.
Connectivity
Bluetooth connectivity inside iOS 7.1.2 is still solid. I'm able to connect the iPhone 5 my Bose SoundLink Mini with no problems. 4G LTE and Wi-Fi speeds are stable and I haven't seen a noticeable drop in speed or reliability. However, one thing I have noticed is that my call quality is still abysmal.
After the arrival of iOS 7.1, my regular calls and FaceTime Audio calls regularly drop or sound terrible. I wish it was an AT&T or Wi-Fi issue but I don't think it is. The problem follows me wherever I go and it's to the point that people on the other line have started to complain.

In the three days after the iOS 7.1.2 update's arrival, call quality improved. However, it has taken a turn for the worse in the past two days and I'm back at square one. I still can't figure out if it's an antenna issue, if it's an iOS 7.1 issue or something else but I know that things weren't this bad before the arrival of iOS 7.1.
Fortunately, I seem to be in the minority as I haven't seen any complaining about call quality after iOS 7.1.2. If I find a fix, I'll let you know.
Speed
iOS 7.1.2 is still extremely fast and fluid. Apps open when I tap them, scrolling through home screens is quick and efficient, and I haven't seen any random sluggishness. After the iOS 7.1 update, I noted that the iPhone 5 felt like new. It still feels that way after iOS 7.1.2.
Should You Install iOS 7.1.2?
At this point, I think the fix for the encryption issues alone is worth the install. My issues with iOS 7.1.2 are small, and isolated, and for the most part it has performed extremely well over the last week. Obviously, the final decision is up to you, but I see no reason to skip this update for the iPhone 5.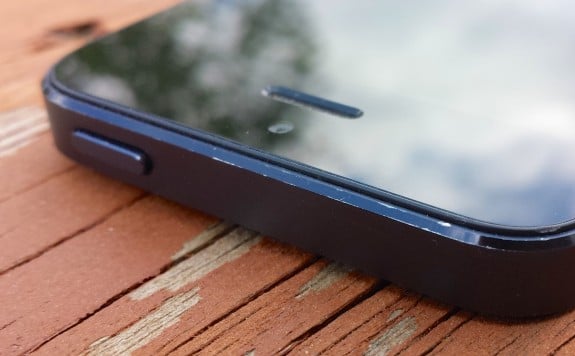 If you're worried, wait it out. Though you might be waiting awhile. iOS 7.1.3 isn't guaranteed and the next update for the iPhone 5 could very well be the iOS 8 update this fall.

As an Amazon Associate I earn from qualifying purchases.