iOS 7.1.2 Problems Plague iPhone Users Yet Again
It's been a few days since iOS 7.1.2 was released, but many users are still suffering from issues with the update, specifically their iPhones freezing midway through the update.
We discussed some of the initial problems that many iPhone users have been having, but one glaring issue that some folks are coming across is during the actual installation process for the iOS 7.1.2 update.
In a thread on Reddit, several users have mentioned that their iPhone has frozen in the middle of the iOS 7.1.2 update installation, and some users even experienced their iPhone shutting down entirely, requiring a boot up and starting the process all over again.
For iPhones that become frozen, users are saying that they performed a hard reset (holding down the Home button and Power button at the same time) and "the update finished just fine after the reboot."
Unfortunately, this doesn't look like something you can prevent from happening in the first place, but most users are agreeing that simply rebooting your iPhone will fix the problem, and the iOS 7.1.2 update will proceed without a problem.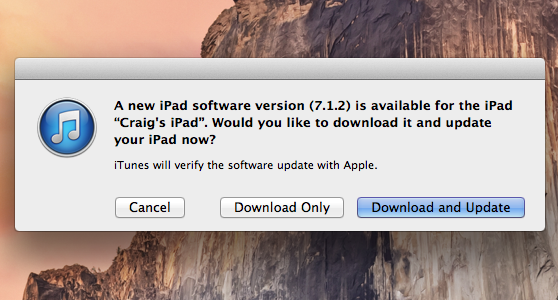 This specific problem adds onto the already big pile of problems that iOS users have been having with the iOS 7.1.2 update. More specifically, users are still having issues with getting VPNs to work properly, as well as problems with the camera, iMessage, WiFi, and even battery life.
Of course, these issues aren't affecting everyone, as plenty of users have also had a smooth update transition and are moving along great with iOS 7.1.2, including myself.
Read: iOS 7.1.2 on iPhone 5s: Impressions and Performance
The iOS 7.1.2 update includes several fixes and improvements to a few things on iPhones and iPads. Most notably, the update fixes a big security flaw with email attachments in the Mail app where attachments weren't properly encrypted in the past. The update also improves iBeacon connectivity and stability, as well as improved connectivity with third-party accessories.
If you haven't updated yet, you can do so at your own risk by downloading and installing the update over-the-air with your iPhone or iPad by going into Settings > General > Software Update, or you can connect your iOS device to your computer and open up iTunes to download and install the update from there. The latter option is the best one if you plan to back up your iOS device before you update, just to be safe.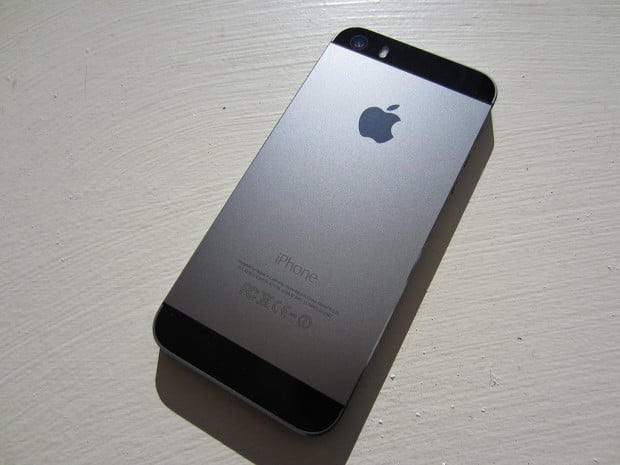 However, most users won't notice a difference from iOS 7.1.1 to iOS 7.1.2. That's mostly because the update doesn't address any design changes or improvements. Rather, the update addresses a few things going on in the background that most users won't notice in the first place.
The fixed security flaw with email attachments in the default Mail iOS app is probably the most noteworthy update. Attachments will now be correctly encrypted if you're running iOS 7.1.2. However, users won't notice anything different when sending and receiving emails that include attachments, so there's nothing to worry about as far as how attachments are handled in the user interface.
Since iOS 7.1.2 is somewhat of a minor update, the performance improvements that come with it (if any) are minimal. There's no mention of any kind of performance improvement in the release notes of iOS 7.1.2.
In the end, users shouldn't be too worried about updating to iOS 7.1.2 right away unless you use the default Mail app as your email client, otherwise the update isn't absolutely necessary. But of course, it never hurts to get your iPhone running the latest update just so that you have the latest bug fixes and improvements. I see no problem with iOS 7.1.2, so if you're able to update to the latest version, there's really no reason not to.

This article may contain affiliate links. Click here for more details.