iOS 7.1.2 Review: Problems Persist as iOS 8 Looms
Nearly two months have passed since Apple released the iOS 7.1.2 update for the iPhone and iPad. And in those two months, we've seen both the highs and lows of Apple's latest iOS 7 update. With iOS 7.1.2 problems persisting for some users and an iOS 8 release on the horizon, we want to take one last look at Apple's iOS 7 update in our final iOS 7.1.2 review.
At the end of June, Apple released its most recent iOS 7 update, iOS 7.1.2. iOS 7.1.2 was, and is, a minor bug fix update aimed at alleviating several iOS 7.1 problems including a mail encryption issue pertaining to attachments. And while it might be an extremely small update, it's had a major impact on some iPhones and iPads across the planet.
Since the end of June, we've heard about numerous iOS 7.1.2 problems. As we've pointed out battery life is one of the top concerns for iOS 7.1.2 users but it's not the only problem impacting them. iPhone users are complaining about a myriad of issues including a lack of volume after the update, Wi-Fi issues, camera issues, Bluetooth problems, problems with cameras and the speakers, problems with various apps including Facebook Messenger, and more.
After using iOS 7.1.2 on the iPhone and iPad for several weeks now, we ourselves have begun to see some iOS 7.1.2 problems of our own, problems that we hope will be fixed by Apple's upcoming iOS 8 update.
With an iOS 8 update just weeks away, we want to revisit iOS 7.1.2 for iPhone and iPad and offer some feedback to those that may be lingering on an older update. We also want to offer some tips and tricks to those that might be struggling to find solutions for their iOS 7.1.2 problems.
iOS 7.1.2 Review
When it comes to the performance of incremental iOS updates like iOS 7.1.2, I like to look at four different areas in particular. Those areas include applications and how they're performing post update, battery life and whether there is abnormal drain or slow charging, Wi-Fi and Bluetooth performance, and overall speed.
After spending nearly two months with the iOS 7.1.2 update on the iPhone 5, iPad Air and iPad mini with Retina Display, here's what I've found.
Apps
For reasons that remain unexplained, app performance on my iPhone 5 has started to deteriorate as we inch closer to the iOS 8 release in September.
Facebook, Chrome, and Spotify have all be performing horribly in the last three weeks with random crashes, lockups and overall sluggishness plaguing all three popular applications. These issues are random and unpredictable though they happen often enough that I'm starting to avoid using all three applications whenever I can.
What's strange is that I'm not seeing the same issues on the iPad Air or iPad mini with Retina. They seem to be limited to my iPhone 5. All three applications have been updated with recent bug fixes but even those updates aren't playing nice with my iPhone. I've tried a number of different fixes but their performance continues to disappoint.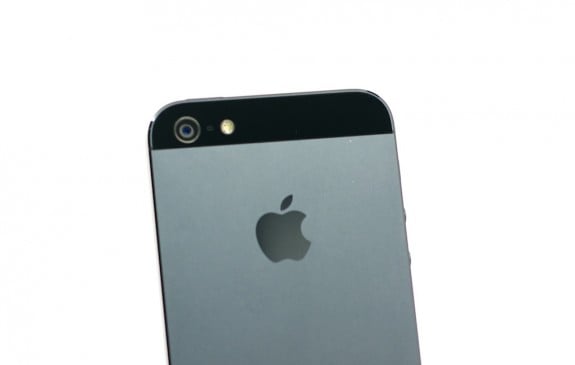 These problems are recent, they've only emerged in the last couple of weeks, so I hope that they'll either be fixed by upcoming bug fixers or by iOS 8 itself. Often, iOS updates will dislodge issues with apps.
I've also had some issues with iMessage and FaceTime Audio. iMessage is still extremely inconsistent. For instance, I went camping this weekend and had my phone off. When I turned it back on on Sunday, only a few messages got through. I had to check for missed messages on my iPad when I got home. It's not a huge deal but imagine if some of those messages needed a quick response.
FaceTime Audio is still a frustrating iOS 7 feature. Sometimes, it works like it should. Most of the time, I encounter horrible connections, dropped calls, and more. And no, it has nothing to do with service. This happens when I am in great service areas and when I am in poor service areas. This is one of my favorite iOS 7 features and one that I hope gets fixed with iOS 8.
Battery Life
For nearly two months, the iOS 7.1.2 update for iPhone delivered fantastic battery life. Last week though, I started noticing dramatic drain when I was using 4G LTE or AT&T's "4G" HSPA+ networks.
I've owned the iPhone 5 for two years now and I've used it in the same areas and on the same connections for most of that time. In other words, I have a pretty good feel for the amount of battery life my iPhone 5 can pull down on a consistent basis. Last week, I noticed a small dip. Not huge, but it was noticeable nonetheless.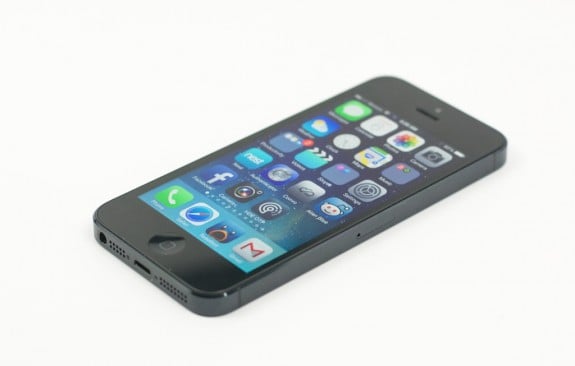 Typically, I am able to get a full day of use out of my iPhone 5 using a combination of both Wi-Fi and LTE. Now, I'm forced to pop the device on the charger during the day to keep it going. It has been about four hours since my last full charge and my iPhone is down to 53% battery. I've done some light web browsing and talked on the phone for about 45 minutes. I've also checked my Email a few times.
I've tried a few of my own iOS 7.1.2 battery life fixes today and I'm hoping that they alleviate these issues. If not, I'm hopeful that iOS 8 will help, rather than hurt, my iPhone 5 battery life.
Battery life on my iPad Air and iPad mini with Retina Display are still fantastic and I'm able to get a ton of use out of both of them before popping them on the charger.
Connectivity
Wi-Fi, cellular data and Bluetooth connections remain stable across all three of my devices. This has been the case throughout iOS 7. Those dealing with Wi-Fi issues will want to check out our list of iOS 7.1.2 fixes.
Speed
The iPad Air and iPad mini with Retina Display are still running extremely fast. That is to say that the iOS 7.1.2 experience is very fluid. Believe or not, same goes for the iPhone 5.
Animations and transitions are still extremely fast, apps open quickly, and folders do the same. I haven't experienced any abnormal lag on any of these devices since installing iOS 7.1.2 all those weeks ago.
Is iOS 7.1.2 Worth Installing?
So what's the final verdict? Well, iPad users, at least those with Apple's 64-bit iPads, seem to be in the clear. The iOS 7.1.2 update is performing wonderfully on Apple's new slates. Given that it features a fix for potential email attachment issues, it's probably worth an install.
As for owners of older devices, hard to say. The performance on my iPhone 5 is a bit uneven at this point. Speed and connectivity are two huge pluses but select apps are causing me a headache and battery life seems to have taken a turn for the worse.
I will say that for nearly two months, iOS 7.1.2 was nearly flawless on my aging iPhone. I'll also say that these problems seem to be fairly isolated. In other words, they're not problematic for a majority of iPhone users. (My colleagues say that it's running beautifully on the iPhone 5s, Apple's current model.) So, given the bug fixes, it might still be worth the install.
If you're not feeling overly confident, you might want to hold out for iOS 8. It's expected to arrive in mid-September, shortly after Apple announces its two iPhones on September 9th. There's a chance it will fix lingering iOS 7 problems. But remember, it will probably bring some new problems of its own.