iOS 7.1.2 Review: One Month Later
A month ago, Apple released the iOS 7.1.2 update for iPhone and iPad, an update that delivered a trio of bug fixes aimed at squashing iOS 7.1 problems. While it may have tackled some issues, iPhone and iPad owners have been complaining about a number of iOS 7.1.2 problems. With those in mind, we want to take an updated look at the latest iOS 7 update, a month after its release.
Back in March, Apple released iOS 7.1, a massive update for iPhone and iPad and one that delivered a series of bug fixes, enhancements and tweaks aimed at improving the iOS 7 update that the company pushed live all the way back in September. As is the case with all iOS updates, iOS 7.1 fixed a lot of iOS 7 problems. However, it also brought some issues of its own.
iOS 7.1 problems have been popping up since its arrival in March. In April, Apple pushed out iOS 7.1.1, a small update that addressed a few of the issues that were detected inside the company's large iOS 7 update. The complaints did not stop with iOS 7.1.1 though. In the weeks after its release, we heard about a number of iOS 7.1.1 problems. And it was these complaints that perhaps spawned Apple's latest iOS 7.1 update, iOS 7.1.2.
Apple released iOS 7.1.2 for all iOS 7 devices back at the tail end of June. The update, which is just over 20MB in size, brought three known fixes for iPhones and iPads including a fix for an email encryption issue that left attachments vulnerable. Like iOS 7.1 and iOS 7.1.1, iOS 7.1.2 did solve some problems for iOS 7 users. However, like iOS 7.1.1 and iOS 7.1, the update brought some issues of its own and failed to fix others.
We've spent a month with the iOS 7.1.2 update on the iPhone and iPad. We've taken several looks at the software after its release in an effort to provide feedback to those still on the fence and to encourage debate amongst those who updated and may not be getting the results they were after. With iOS 7.1.2 problems still a problem, we want to revisit iOS 7.1.2 and take a look at how it's performing a month after its release.
iOS 7.1.2 Performance: One Month Later
When it comes to the performance of incremental iOS updates like iOS 7.1.2, I like to look at five different areas in particular. Those areas include applications and how they're performing post update, battery life and whether there is abnormal drain or slow charging, general bugs or hiccups, Wi-Fi and Bluetooth performance, and overall speed. After spending a month with the iOS 7.1.2 update on the iPhone and iPad, here's what I've found.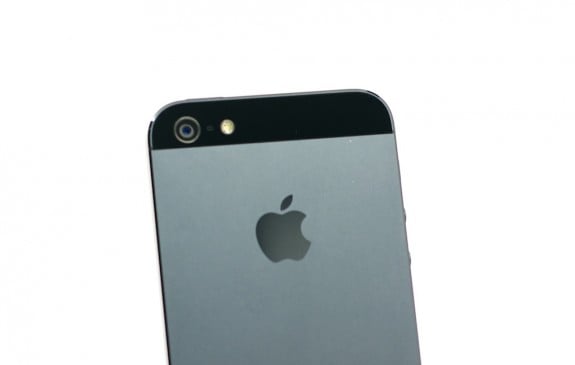 Apps
Often times, applications will start behaving badly in the weeks after an iOS update release. For the most part, apps have been agreeable inside iOS 7.1.2 though I have run into some occasional problems with Spotify and Google Chrome on the iPhone 5.
Both Spotify and Google Chrome are crashing far more regularly in iOS 7.1.2. Over the weekend, Spotify crashed three or four times in a matter of minutes before I gave up completely and shifted to Soundcloud. What's interesting is that the app doesn't crash on the iPhone 4s, iPad Air or iPad mini with Retina, all running iOS 7.1.2.
Chrome has crashed on both the iPad Air and iPhone 5 though it's only happened sporadically since I installed iOS 7.1.2 a month ago. I've seen maybe three or four crashes a week though thanks to the browser's Restore feature, it's not much of a headache, it's just an annoyance.
Google and Spotify release frequent updates for both apps so my hope is that their next bug fix updates help to crush these issues once and for all. Only time will tell.
Other than these issues, app performance has been great across devices. Even Facebook, a problem child, has been performing admirably on the iPhone 5, iPad Air and iPad mini with Retina Display.
Battery Life
The loudest complaints about iOS 7.1.2 are, unsurprisingly, about its battery life and the supposed battery drain that its delivering to iPhone and iPad users around the world. And while I don't dispute that many owners are dealing with iOS 7.1.2 battery life problems, I haven't experienced any of them myself on the iPhone or on the iPad.
I recently went on a trip to New York City. When I travel, I'm extremely reliant on my iPhone and iPad. The iPhone 5 and iPad Air did not let me down and both were able to provide all day battery life. Granted, I was on Wi-Fi a lot of the  time but I still didn't notice any abnormal battery drain or slow charging. Both devices performed admirably.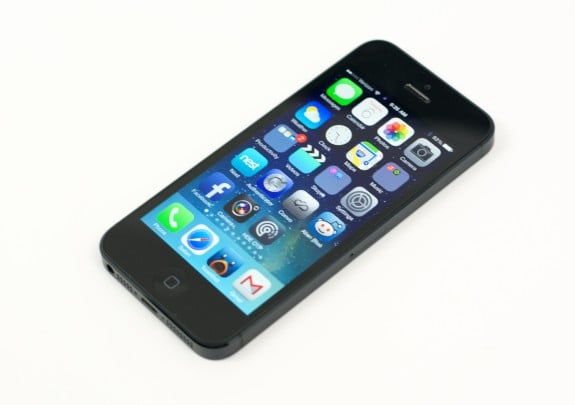 If you are experiencing battery life issues, I highly suggest taking a look at our list of iOS 7.1.2 fixes. While the fixes aren't guaranteed to work for you, there is a chance that one of them will solve your battery life issues once and for all. Often times, dislodging battery life issues can take only a matter of minutes.
iPhone and iPad owners dealing with serious battery issues probably want to take the device to an Apple Store. My girlfriend experienced insane battery drain on her iPhone 4s a few years ago and a trip to the Apple Store revealed a potentially dangerous bloated battery.
Bugs & Issues
I've heard about issues with Bluetooth and Wi-Fi. I've also heard complaints about keyboard lag and Apple's iMessage service. I hear you but all I can say is that in the past two weeks, iOS 7.1.2 has been working flawlessly. iMessage, which I had a problem with a few weeks back, is working fine. And FaceTime Audio is actually delivering high quality audio to my iPhone. It's a modern day miracle though I'm not sure how long it will last.
My iPhone 5 has had FaceTime Audio issues since the arrival of iOS 7. The experience has been extremely up and down. The service will work fine some days and awful on others. From what I can tell, there is no permanent fix for audio issues inside FaceTime Audio so my hope is that Apple improves the service in iOS 8. Dropped calls and bad audio aren't a good look. And yes, I've seen these issues in all sorts of environments with both cellular and WiFi.
If you're having issues with iOS 7.1.2, take a look at our fixes for iOS 7.1.2 problems. They might help.
Connectivity
Bluetooth, LTE, and WiFi connectivity on the iPhone 5, iPad Air and iPad mini with Retina Display have been consistent through iOS 7.1.2. That is to say, all of them are working fine on the latest update.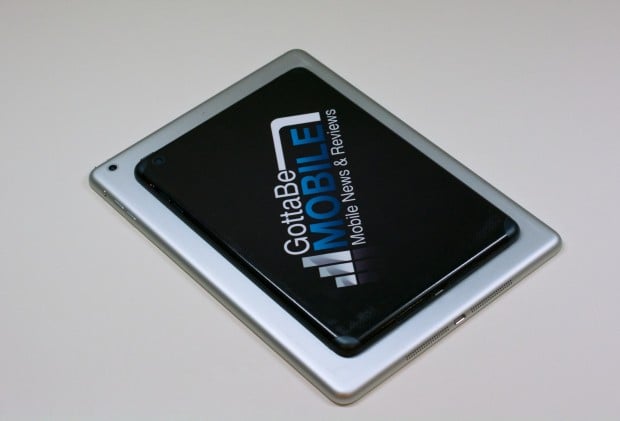 I did have a small hiccup with Bluetooth and my Bose SoundLink Mini Bluetooth speaker the other day but I was able to fix the issue by forgetting about the device in the settings and then connecting to it once again. Other than that, speeds are great and connections are stable.
Speed
iOS 7.1.2 has maintained the speed that Apple delivered with iOS 7.1 thanks to changes to transitions and animations. The software runs beautifully on the iPhone 5 while the difference between iOS 7.1 and iOS 7.0 on the iPad isn't as noticeable.
Apps still open extremely quickly across all devices, same with folders, and the software remains fluid. I haven't noticed any of the strange lag that plagued my devices inside iOS 7.0. iOS 7.1.2 is fast.
Is iOS 7.1.2 Worth Installing?
After spending a month with iOS 7.1.2, I can say that the software is extremely stable. The app issues appear to be isolated as so the FaceTime Audio problems that I continue to have on my iPhone 5. Other than those issues, iOS 7.1.2 is performing well in the areas that count, areas like battery life and connectivity.
Given the fixes that are on board, I think it's an update that's certainly worth investigating and for most people, worth the download. Remember, there is always a chance that it will fix issues that Apple didn't include on the change log.
That said, if you're still on the fence, we're getting closer to another iOS update that could potentially alleviate your issues.
iOS 7.1.3 & iOS 8
There's still no sign of an iOS 7.1.3 update from Apple though the iOS 8 release is inching closer. The iOS 8 release date is now pegged for September alongside the iPhone 6 and it's through iOS 8 that Apple could solve many of these lingering iOS 7.1.2 problems. It's also possible that iOS 8, like iOS 7.1.2, will bring some problems of its own.
How's iOS 7.1.2 treating you after a month?

As an Amazon Associate I earn from qualifying purchases.