iOS 7.1.2 Review: Two Weeks Later
Two weeks ago, Apple released its latest iOS 7 update dubbed iOS 7.1.2. The update is a small update aimed at squashing bugs and making the iOS 7.1 firmware more reliable. In the past two weeks though, we've heard about a series of iOS 7.1.2 problems afflecting iPhone and iPad owners including bad battery life. With that in mind, we want to revisit Apple's latest update and offer feedback and potential fixes to users dealing with issues and those still sitting on iOS 7.1.1.
In March, after a lengthy beta period, Apple released the iOS 7.1 update to the public. The iOS 7.1 update, which had been in the works since November, was aimed at unifying iOS 7's design, enhancing performance and tackling lingering iOS 7 problems. The update arrived with a laundry list of bug fixes and for the most part, the iOS 7.1 was seen as a crucial update to Apple's ambitious iOS 7 operating system.
However, like all iOS updates, iOS 7.1 brought some issues of its own. In the weeks after its release, Apple has released two bug fix updates in an attempt to shore up these issues ahead of the highly anticipated iOS 8 update later on this year. iOS 8 is confirmed for the fall though no specific release date is known at this time.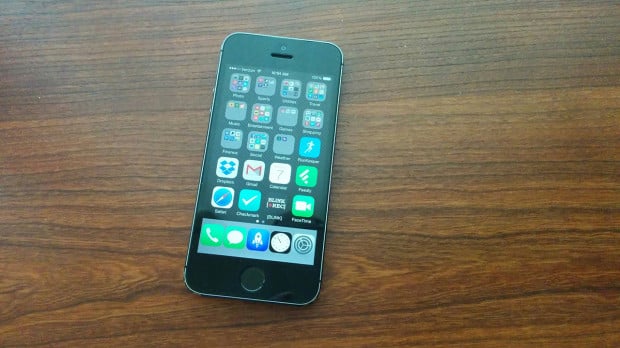 The first of those updates was iOS 7.1.1, a small bug fixer that rolled out in April. While iOS 7.1.1 was stable for many iPhone and iPad users, we heard about a number of iOS 7.1.1 problems affecting owners of both devices. In fact, in the buildup to July, we continued to hear about iOS 7.1.1 problems. Apple heard those complaints and two weeks ago it rolled out iOS 7.1.2, another small bug fixer with a trio of fixes housed inside of its change log. iOS 7.1.2's biggest fix was the patch for an email attachment encryption issue.
Last week, we offered up our thoughts on the iOS 7.1.2 update and found the software to be stable on the iPhone 5s, iPhone 5, iPad Air, iPad 3, and iPad mini with Retina Display. In the hours and days since, we've continued to hear gripes about Apple's latest update and those gripes have prompted us to relay some more thoughts about iOS 7.1.2.
Here, we review the iOS 7.1.2 update, again, two weeks after its release.
iOS 7.1.2 Review: Two Weeks Later
Remember, when it comes to the performance of incremental iOS updates like iOS 7.1.2, I like to look at five different areas in particular. Those areas include applications and how they're performing post update, battery life and whether there is abnormal drain, bugs or hiccups, Wi-Fi and Bluetooth performance, and overall speed. After spending a full two weeks with the iOS 7.1.2 update on the iPhone and iPad, here's what I've found.
iPhone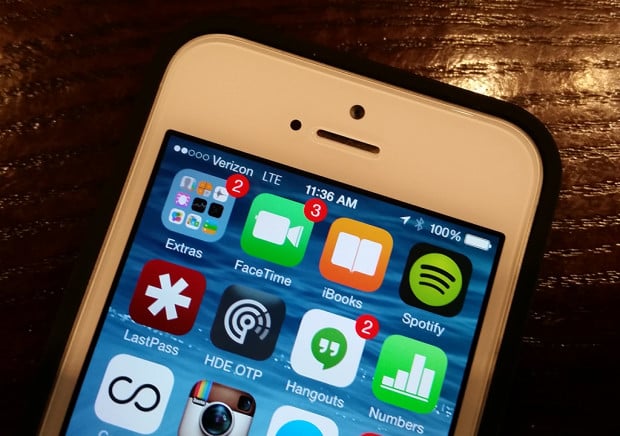 I've been using the iOS 7.1.2 update on the iPhone 5 for two weeks now and overall, the update is performing about as well as iOS 7.1.1. That is to say that it's performing admirably.
iOS 7.1.2 battery life remains solid and I've yet to notice any abnormal battery drain or slow charging. Battery life on Apple's nearly two year old iPhone remains fantastic, a testament to Apple's hardware and software. Same goes for connectivity. 4G LTE, Wi-Fi and Bluetooth all maintain solid connections and all three are working as they should.
The software is still extremely fluid and fast. iOS 7.1 gave the iPhone 5 a huge boost in performance and that stellar performance has carried over with iOS 7.1.2. Folders open fast, apps open fast, it's speedy.
I do, however, have some gripes after spending two weeks with iOS 7.1.2. While my iMessage issue hasn't shown its face again, I have had problems with an application and with FaceTime Audio.
Spotify, an application that I use every day, now crashes for no apparent reason. It was totally fine on iOS 7.1.1 and it was actually find up until the July 9th update. So, my guess is that the latest update might be the culprit though I can't be sure.
FaceTime Audio was working out great right after the iOS 7.1.2 update and now, it's gone right back down the toilet. Dropped calls, poor call quality, and more plague the feature that I used constantly to communicate with co-workers and friends. On good days, the service is much better than a regular mobile phone call. And on other days, I can't even use the feature.
The issue isn't isolated. It happens on Wi-Fi, LTE, when I'm at home, and when I'm out on the move. It's extremely inconsistent. My hope is that iOS 8 solves these issues but I'm not confident at this point. This is something I've been dealing with for months, ever since the arrival of iOS 7.1, and it doesn't look like it'll get fixed anytime soon.
iPad
The performance of iOS 7.1.2 on the iPad Air and iPad mini with Retina Display has been nothing short of phenomenal. Apps are all working well, battery life remains solid after two weeks of extensive use, I haven't noticed any bugs, connectivity is still fast and reliable across 4G LTE (AT&T), Wi-Fi and Bluetooth, and the devices are still extremely, extremely fast.
Both of these devices have been consistent after all of these minor updates and my biggest headaches, which are still very minor, all come from the iPhone 5. From what my colleagues tell me, iOS 7.1.2 is performing quite well on the iPhone 5s and same goes for the iPad 3, the third-generation iPad that was replaced long ago.
iOS 7.1.2 Problems & Fixes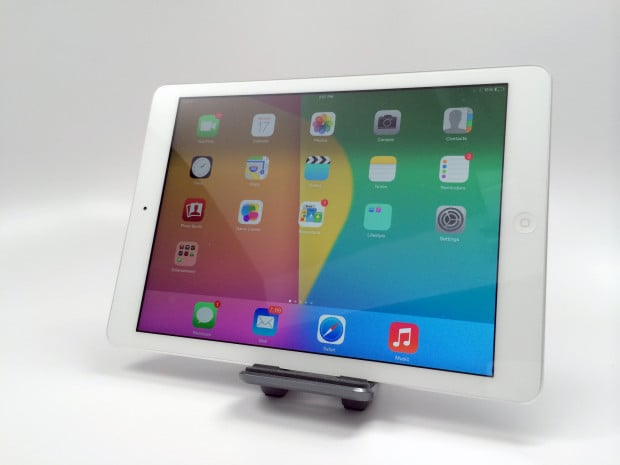 Other than the Spotify issue and the horrible FaceTime Audio quality, iOS 7.1.2 has been solid across our iPhones and iPads. However, it's clear that there are iOS 7.1.2 problems. iOS updates will vary across devices, across use cases, so we're not in any way surprised that our experiences are different from other iPad and iPhone users.
iOS issues always crop up after an iOS update and fortunately, over the years, we've found some fixes for common iOS problems. In fact, we recently put them all together in a handy guide that details some potential iOS 7.1.2 fixes for common iOS 7.1.2 problems. Fixes include remedies for bad iOS 7.1.2 battery life, Wi-Fi issues and problems with apps.
Keep in mind, these are guaranteed fixes. In other words, there is a chance that they won't work for you. If they don't, a factory reset is an option and we also recommend taking the device down to see an Apple Genius.
Is iOS 7.1.2 Worth Installing?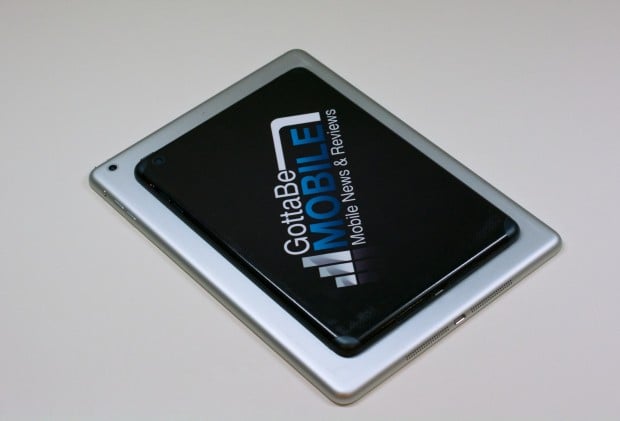 As I've noted, several times, the mail encryption fix alone made iOS 7.1.2 worth the upgrade. It also helps that iOS 7.1.2 is performing well in key areas across our iPads and iPhones.
Battery life is still very good and we haven't noticed any big time bugs that completely wreck havoc on the iPhone and iPad. The few major issues we've seen seem to be isolated problems. And the smaller issues I've encountered are definitely not widespread.
In other words, iOS 7.1.2 is, for most people, going to be a solid download. We do recommend backing up just in case something does go wrong during the installation process.
How's iOS 7.1.2 treating you after two weeks?

As an Amazon Associate I earn from qualifying purchases.