iOS 7.1: 5 Important Things to Know Right Now
The release of Apple's upcoming iOS 7.1 update is reportedly close and it could arrive before the end of the week. With iOS 7.1 details swirling, we want to focus in on what we think are a few of the most important things that iPhone and iPad owners should know about ahead of the update's arrival.
Apple's iOS 7.1 update was introduced to the public back in November of last year. Just like the iOS 7 update before it, the iOS 7.1 update was put into the company's beta program ahead of its release. The beta program allows Apple to work out the kinks and it allows developers to test the software ahead of its public release.
The beta process typically takes a few months at least and right now, almost four months after it was first released, the iOS 7.1 update and its features and fixes remain unreleased.
Fortunately, all signs point to an arrival sometime in the near future and iPhone and iPad owners have started to gear up for what figures to be the biggest iOS update since iOS 7. It also should serve as the bridge between iOS 7 and whatever update comes next. Rumors point to an iOS 8 update, an update that could potentially touch down with a new iPhone 6.
We've already taken a look at the iOS 7.1 update as a whole. Yesterday, we went in depth about its release date, its fixes and its features in an effort to bring awareness to iPhone and iPad owners who may not have known about Apple's brand new iOS 7 update.
Today, we want to narrow our focus and take a look at five very specific, very important things that we think iPhone and iPad owners should know before the arrival of iOS 7.1.
Here's When to Check for iOS 7.1
With iOS 7.1 imminent, my non-geek friends and family members are starting to become curious about the next big update for their iPhones and iPads. They've started to ask me a ton of questions about the iOS 7.1 update. I've armed them with some key information ahead of iOS 7.1's release and now I want to arm you with that information as well.
The first thing that I typically get asked is: "When is the iOS 7.1 update coming for my iPhone/iPad?" I'm not an Apple engineer so I can't say exactly when Apple will complete its testing but what I can say is this.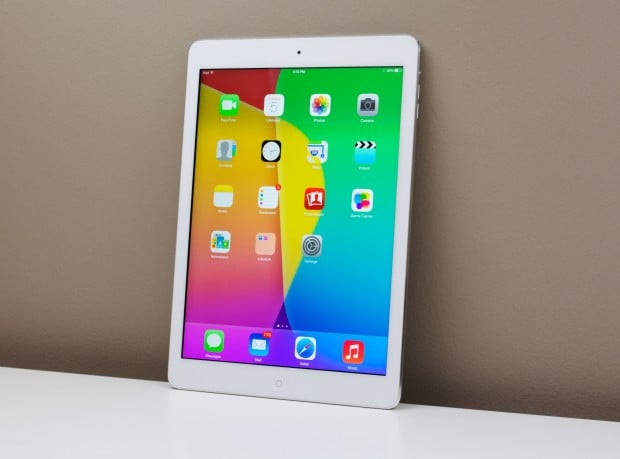 Credible sources, including Mark Gurman from 9to5Mac and John Gruber from Daring Fireball, point to March. Earlier this year, Gurman reported that the iOS 7.1 release was planned for March. This echoed an earlier report from BGR.
Gruber took things a step further earlier this week when he proclaimed that the iOS 7.1 release was imminent because Apple's plans to stream its iTunes Festival at SXSW depend on it. He did not spell out a specific date but we can narrow it down for iPhone and iPad users.
Apple never releases updates on the weekend so tomorrow, Friday, and Monday seem like they are the best bets for an iOS 7.1 release. The iTunes Festival kicks off March 11th and so, it would be wise to keep an eye out on the dates that precede it.
Those who want to narrow it down even further should only check their phone between 9AM and 11AM PST. Apple almost never releases iOS software outside of that window so it's safe to assume that iOS 7.1 will emerge during that time frame as well.
You Should Start Preparing Now
It's also important to start preparing for the arrival of the iOS 7.1 update right now. We've detailed several things that iPhone and iPad users should do before installing the iOS 7.1 update and we'll bullet point them here:
Clean up your iPhone or iPad
Make sure you have a charger
Update your applications
Make a backup
Download the latest version of iTunes
Get in touch with your IT department
Taking some of these steps will prevent headaches on the day that the iOS 7.1 update arrives. While we expect the update to be stable, there is a very good chance that the new update will break some things of its own. Prep work before its arrival could help to mitigate some of the issues and make the installation a much smoother ride.
You Do Not Have to Install on Day One
One thing that I always love to point out to friends and family is that you do not have to download or install an iOS update on day one. Let me repeat that. You do not have to install iOS 7.1 on the first day that it comes out. Apple doesn't make you install it and there are actually some very good reasons why you might want to wait.
iOS 7.1 looks like it will solve a lot of the issues that users have encountered inside iOS 7. However, like any piece of software, there is also a chance that it might bring some problems of its own. In fact, we guarantee that an update of this size, iOS 7.1 is bigger than most iOS updates, will bring trouble.
So while it might be tempting to rush into it given the supposed perks on board the iOS 7.1 update, it might be wise to hold off for a day or two or more while people like me poke around inside the software and hopefully, deem it safe to install.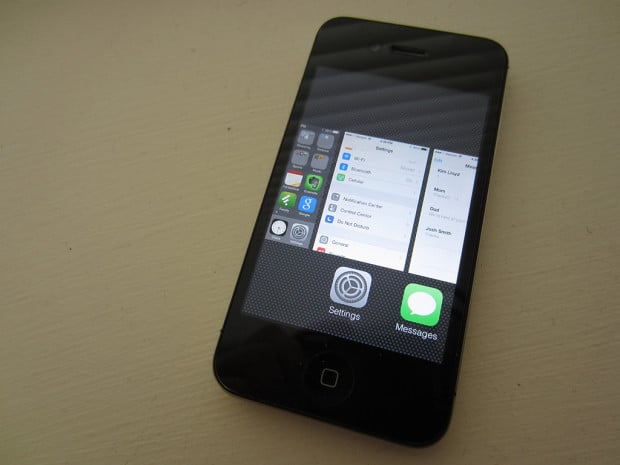 In particular, those with older devices like the iPhone 4 and the iPad 2 might want to hold off until the smoke settles. Older devices typically have the most trouble with new iOS updates. I tell you this from experience. I used to be an iPhone 3GS owner and iOS 6 caused numerous problems for me near the end.
We also recommend that those who use their iPhone or iPad at work, hold off until contact is made with the IT department. Trust me, this will prevent major headaches.
If there are any issues, those who do decide to hold out probably won't have to wait that long for a brand new iOS 7.1 bug fixer. Apple typically does a great job of pushing out quick, initial bug fixes for its big releases and we would expect an iOS 7.1.1 update to arrive within a few weeks of the initial release.
Here's the deal. If you feel unsure, it might be worth holding out for a few hours at least to see how the software is performing for other people. If after a few hours, you're still feeling uneasy about the installation, wait a few days. Heck, wait a few weeks for a brand new iOS 7.1 update to arrive. I won't judge you.
This Is Probably the Last Major Update for Two Devices
I always know a major iOS update is close when I start getting asked questions about the future. "Will my iPhone get any more updates?" That's a question that I get asked with great frequency.
I can't confirm the future but I can offer some logical conclusions. Apple almost always offers three years of software support for its iPhones and iPads. My iPhone 3GS for instance received iOS 4, iOS 5 and iOS 6 before Apple canned it.
With that in mind, the iPhone 4 and the iPad 2 are in some trouble. In fact, owners should assume that iOS 7.1 will be the last major update for their device.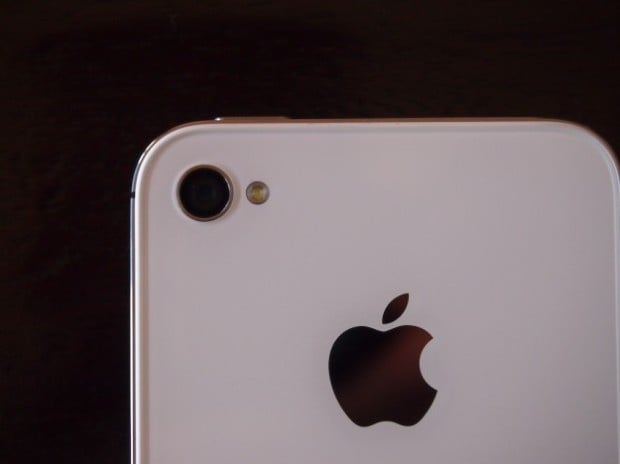 Now, iOS 7.1 won't be the end of the road. Apple is likely going to release bug fixes for iOS 7.1, the amount depend on its stability, but it won't leave users hanging. Just don't go into the spring and summer expecting to get iOS 8. It's probably not going to happen.
Instead, it's probably time to start getting used to iOS 7.1.
Want to Jailbreak? Update to iOS 7.0.6
I always have a few friends that are on the fence about jailbreaking. They like the concept of it but they're always unsure about going through the process. I don't blame them, I feel the same way as well. But here's the deal.
Those of you who might be on the fence about jailbreaking your iOS 7 device might want to think about upgrading to iOS 7.0.6 if you haven't already. It's supported by the Evasi0n 7 jailbreak and it could very well be the last version of iOS 7 that can be jailbroken in the near future.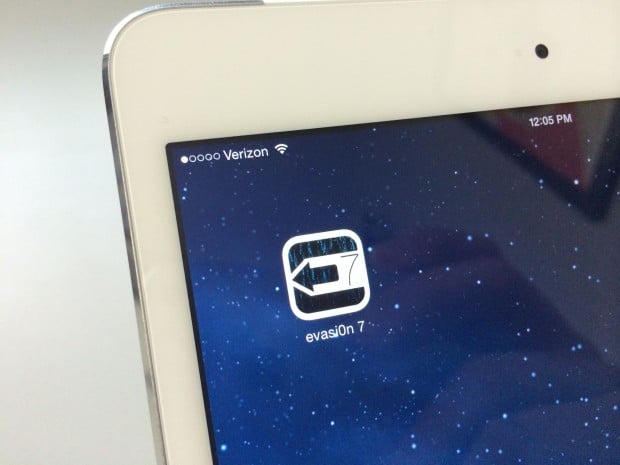 You'll also want to avoid the iOS 7.1 update when it arrives, at least until the developers give the all clear, though it looks like they probably won't. Apple evidently plugged up the exploits used by the jailbreak development team and so there is a very good chance that the jailbreak will not be compatible with iOS 7.1.
If true, it could mean that an iOS 7.1 jailbreak is weeks or even months out from release. It also could mean that there won't be an iOS 7.1 jailbreak at all, depending on what these developers find.
So, the smart thing for new devices owners to do is to upgrade to iOS 7.0.6 and wait.

This article may contain affiliate links. Click here for more details.