iOS 7.1: Everything We Know So Far
Currently, versions of Apple's iPhone, iPad and iPod touch are running iOS 7.0.4, the latest version of the company's iOS 7 update that rolled out last September. There is, however, a brand new update that is in the works, an iOS 7.1 update for iPhone, iPad and iPod touch that figures to not only bring fixes and enhancements but new features along with it as well.
In September, Apple introduced iOS 7 to the iPhone, iPad and iPod touch. The update rolled out just a few days after the iPhone 5s announcement and a few days before the iPhone 5s and iPhone 5c were released on shelves. Since its release, we've seen millions of iPhone, iPad and iPod touch owners around the world download and install Apple's new version of iOS though the road for many hasn't been a smooth one.
Since its release, we've delved into the many problems plaguing Apple's iOS 7 software, problems that Apple itself has acknowledged with the release of four incremental iOS 7 updates. First, it was iOS 7.0.1, an update aimed at tackling TouchID issues with the iPhone 5s. Next, it was iOS 7.0.2 for all devices, an update that fixed a lock screen security issue. iOS 7.0.3 arrived to fix an iMessage problem and a filtering issue while the latest update, iOS 7.0.4, was directed at a FaceTime Audio problem. There is still work to be done, however.
iOS 7.0.4 problems continue to surface including a random reboot issue that is plaguing owners of Apple's new iPhone, the iPhone 5s. iPad owners are also dealing with an extremely sluggish user interface, an issue that dates back to the original release of iOS 7. Apple hasn't said when or if it will be fixing these issues but iPhone, iPad and iPod touch users have their eyes fixated on an update that currently sits in the beta process.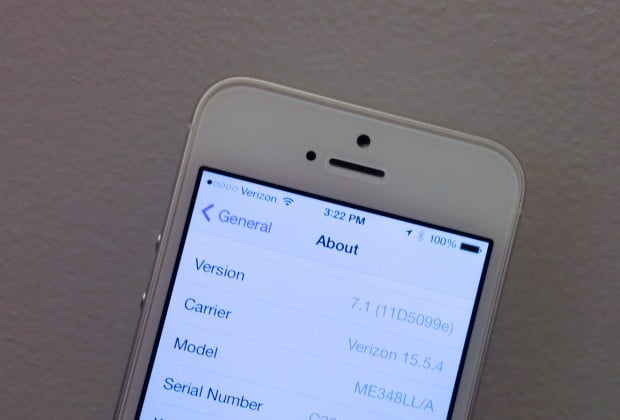 In November, Apple released the first iOS 7.1 beta ahead of its eventual release to the public. iOS x.1 updates typically adorn the iPhone and iPad with bug fixes, enhancements and new features, making them more than just a standard incremental update. So it's no surprise that users are interested in iOS 7.1.
Since the release of the first iOS 7.1 beta, we've seen a number of developments, including an iOS 7.1 beta 2. As we get closer to its release, we felt it appropriate to take a look at everything we know so far about the iOS 7.1 update for iPhone, iPad and iPod touch.
iOS 7.1 Beta
Apple has reportedly passed along iOS 7.1 beta 3 to its testing partners ahead of its release to developers. The information came from BGR, a site known for getting early access to iOS update information, making it a credible rumor. The report from December 23rd did not cite any specific release date. We however noted that iOS betas are typically spaced out by two weeks or more so we should be seeing some movement in the days ahead.
The company uses the beta process to weed out bugs, test features, and ensure that developers offer their customers a smooth transition from one update to the next. And it's this testing that is rumored to be the reason why the final release of iOS 7.1 could be far off in the distance.
iOS 7.1 Release Date
Apple never releases release date information for its incremental iOS updates ahead of time and that means that iPhone, iPad and iPod touch owners are in the dark about a specific date. However, that same report suggested that Apple is aiming for a release during the month of March, or, several weeks from now. It's not entirely clear as to why the iOS 7.1 beta process might take this long though speculation is on the testing process and one possible feature in particular.
At WWDC last June, Apple detailed iOS for the Car, a feature that it said would be coming with iOS 7 and would give consumers more options while driving. For example, Apple will allow auto-makers to display the iPhone's mapping and other compatible apps on the car's display over a wireless connection or when the phone is plugged into the car with a Lightning cable.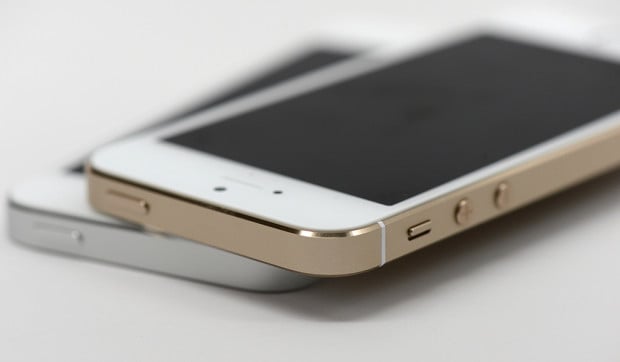 iOS for the Car missed the initial iOS 7 release though there is widespread speculation that suggests that the company is working hard to deliver the feature inside iOS 7.1. Speculation also suggests that the feature, which is certainly a complex one, could be the reason why iOS 7.1 is going to arrive later than expected.
A final release date isn't set in stone and likely never will be. Apple will release the software whenever it deems the software stable enough for a public release.
iOS 7.1 Features
Thanks to the iOS 7.1 beta process, we have a pretty good idea about what's coming on board the iOS 7.1 update when it arrives. Change logs have pointed to a number of fixes on board the update and we've heard that the update impacts the overall performance on both the iPhone and the iPad. iPad owners, in particular, have complained about sluggishness and lag since the release of iOS 7 and it looks like iOS 7.1 may tackle that issue.
As we mentioned, iOS in the Car is expected to be a major component of iOS 7.1. References have picked up in the latest beta, a sign that Apple intends to finally release the feature that was promised in the summer of last year.
A number of other smaller tweaks have been discovered as well. The update is said to improve the speed of animations, add a more visible section for TouchID and Passcode settings, and add a new animation to Control Center. It also appears to have added a new list function to the calendar application.
We're also seeing developers offer feedback on performance. The iPhone 4s reportedly performs better than the iPhone 4 and the iPhone 5 and iPhone 5s also have seen improvements to the fluidity of the user interface in iOS 7.1.
Apple is known for adding features to the final release but it's also known for pulling features if it determines that they aren't ready. So it's possible that the iOS 7.1 experience found in beta 2 could be different from the final release.
iOS 7.1 Jailbreak
The team behind the Evasi0n jailbreak surprisingly released the tool for iPhone and iPad users running iOS 7.0.4. The jailbreak currently works on the iOS 7.1 betas, a good sign for those hoping that the tool works on iOS 7.1. Unfortunately, there is no guarantee that the iOS 7 jailbreak will work with iOS 7.1. At least not yet.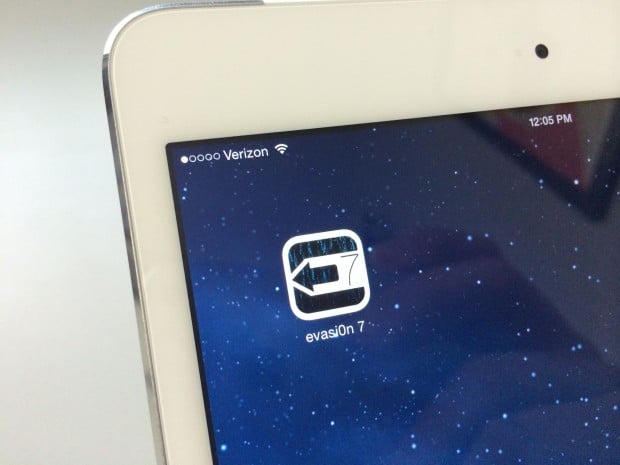 Historically, jailbreaks have been through several versions of iOS but with the update in the beta process and Apple known to work quickly to patch up the exploits used by jailbreak developers, we could see the iOS 7.1 update kill the iOS 7 jailbreak tool.

This article may contain affiliate links. Click here for more details.