iOS 7.1: Everything We Know
The iOS 7.1 release date for iPhone, iPad and iPod touch could be close as numerous reports point to a release in March, perhaps as soon as this week. With an iOS 7.1 release fast approaching, we want to take a look at everything we know about the upcoming iOS 7 update ahead of its release to the public.
All the way back in November, Apple released the first iOS 7.1 update. Since then, we haven't seen the iOS 7.1 update leave the beta process. Instead, it continues to get prodded by developers, and Apple, ahead of its eventual release.
In the meantime, iPhone and iPad owners have seen two iOS 7 updates. The first, iOS 7.0.5, an update that landed for select iOS 7 users and an update that did not land for major carriers in the United States. The second, iOS 7.0.6, an update that landed in February and fixed a glaring security issue inside iOS.
iOS 7.0.6 has been installed by many iPhone and iPad owners but it's not the update that a majority of iPhone and iPad owners have been waiting for. That honor belong to iOS 7.1.
Thanks to the beta process, we know that the iOS 7.1 update is more than just an incremental update to iOS 7.1. Not only is it bringing a bug fixes along with it, it's bringing some design changes and quite possibly, a new feature as well.
Apple still hasn't said when it will release the iOS 7.1 update for iPhone and iPad owners around the world but thanks to credible reports, we know that a roll out is close.
With that in mind, we want to take one final look at the iOS 7.1 update and offer up everything that we know about the biggest update to iOS since iOS 7 arrived back in September alongside Apple's iPhone 5s.
iOS 7.1 Release Date
Apple still hasn't announced when the iOS 7.1 update will arrive for iPhone and iPad and it probably won't. Apple only tends to tag major iOS updates, updates like iOS 7 itself, with specific dates. Incremental updates tend to arrive with very little warning.
Of course, there is a chance that iPhone and iPad owners will have some warning ahead of the iOS 7.1 release. Apple typically releases a Gold Master update, known as a GM, ahead of the public release. We still haven't seen an iOS 7.1 GM arrive just yet but when and if it does, a public release will be close.
From the looks of things, we could see a GM or perhaps a public release arrive this week. Two reports from February put the iOS 7.1 release date in March and another report claimed that Apple would release the update in and around March 15th though a specific date was not given.
Daring Fireball's John Gruber claims that Apple might release iOS 7.1 sometime soon. The premise for his claim is that Apple is going to stream live performances from its iTunes Festival at SXSW through an unreleased application. That application apparently requires iOS 7.1 to operate and thus, Gruber believes that it could arrive any day now.
The iTunes festival kicks off on March 11th and ends March 15th. We imagine that Apple won't be release the application on the day that the festival starts which means that we now have a pretty solid six day window for the iOS 7.1 release date.
Apple always releases iOS updates during the week which means that the window is even more narrow than that.
March 5th, Wednesday
March 6th, Thursday
March 7th, Friday
March 10th, Monday
These are now the most likely candidates for an iOS 7.1 release thanks to all of this information and those are the dates that iPhone, iPad and iPod touch owners should circle on the calendar.
iOS 7.1 Release Time
The all important iOS 7.1 release time still isn't clear and we don't expect Apple to announce it ahead of time. However, we do have some idea about when iOS 7.1 will arrive for iPhone and iPad owners.
Apple almost always releases its iOS updates in the morning, at least on the west coast. It typically uses a window between 9:30AM PST and 10:30AM PST. If that window comes and goes without an update, well, then an update probably isn't going to arrive that day.
Veterans of iOS roll outs know this very well but for those that are just joining the party, know that there is a very specific time that you should be checking your iPhone, iPad and iPod touch.
iOS 7.1 Features
Apple's iOS x.1 updates always deliver more than just a few bug fix updates. Rather than serving as just incremental bug fix updates aimed at improving stability, they also tend to deliver some other changes.
Design tweaks and new features are common and it looks like iOS 7.1 will be delivering both. Thanks to the iOS 7.1 beta process, we have learned a lot about the iOS 7.1 update and what it might have in store for iPhone and iPad owners. Keep in mind, features and changes in the beta aren't necessarily coming in the public release.
So here's what we know about the iOS 7.1 update's features. We know that Apple recently announce iOS in the Car, now called CarPlay, a feature that was first announced at WWDC. We saw some hints of CarPlay in iOS 7.1 beta and now that it's official, we would be shocked if it didn't arrive inside iOS 7.1, perhaps as iOS 7.1's biggest feature.
There are a host of other smaller iOS 7.1 features that iPhone and iPad owners should encounter once its installed. Among them, changes to the look of iOS 7.1. In iOS 7.1, Apple appears to be attempting to unify the overall look of iOS 7. So, in the Phone application for instance, the call button is no longer a green rectangle but is instead a green circle.
The green and red rectangles that appear when receiving a call are no longer rectangles either. Instead, users will tap on green and red circles to accept calls. To get a feel for this, take a look at the screen shot above.
iOS 7.1 also brings change to the Power Off screen. As you can see in the photo below, it now looks drastically different than the Power Off screen in iOS 7.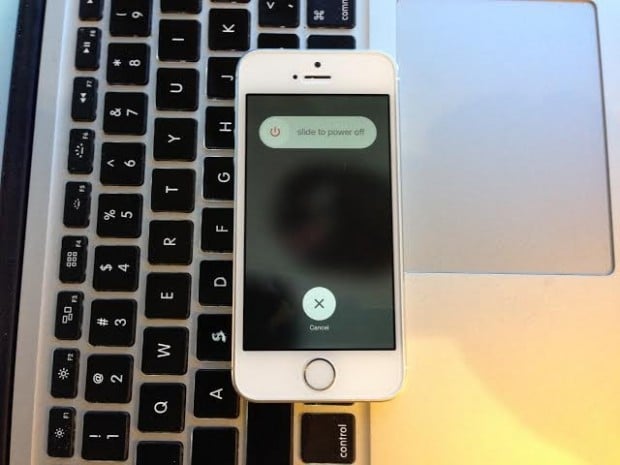 Another change that should be coming inside iOS 7.1 is a change to the keyboard. The keys are now bolder and the shift and delete keys are now more defined, something that should improve accuracy. Of course, iPhone and iPad owners would love to have access to third-party keyboards but Apple still hasn't made that option available.
There are some smaller changes as well. The Music application will receive some bolder icons and the Calendar app's List function will be highlighted in bold as well. Apple also allows users to switch off the parallax effect when changing backgrounds. The parallax effect gives iOS 7 a 3D style look but it also makes some users sick to their stomach.
iOS 7.1 Fixes
In addition to new features, the iOS 7.1 should bring some fixes to the table as well. We've pointed out five major problems that the update should fix but here, we'll focus on two.
First, iOS 7.1 should offer better performance on Apple's older devices. Owners of some of Apple's aging iPhones and iPads have complained about excessive lag and drops in performance, something that we ourselves experienced on the iPad 3. Apple is speeding up the animations on iOS 7.1 which delivers a much better experience for users on older hardware.
The other big issue that it should fix is the springboard issue that many iPhone 5s, iPad Air and iPad mini with Retina Display owners have experienced since launch. We have heard that some users have seen improvements with iOS 7.0.6 but we expect iOS 7.1 to quell the issue once and for all as Apple works to patch up memory leaks.
iOS 7.1 Jailbreak
At this point, we don't know if developers are going to release an iOS 7.1 jailbreak. An Evasi0n 7 jailbreak was just released for iOS 7.0.6 and it could be that that is the last release we see for some time.
Developers have said that Apple's iOS 7.1 update has plugged up the exploits used by the popular jailbreak. This means that there is a very good chance that developers will not have an iOS 7.1 jailbreak available on day one.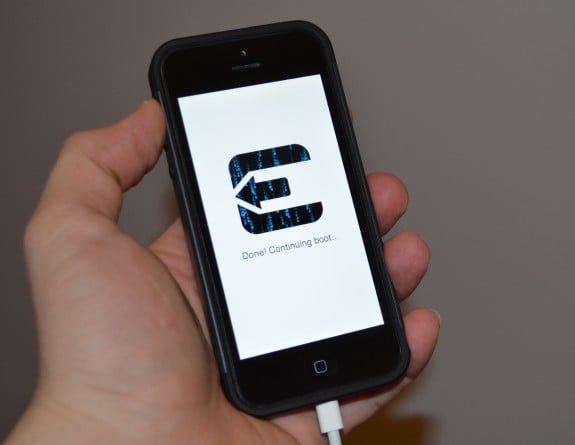 What it doesn't rule out is an iOS 7.1 jailbreak in the future. The Evad3rs team could potentially release an iOS 7.1 jailbreak in the weeks after the release of iOS 7.1.
Nothing is set in stone at this point but the prospects of a day one iOS 7.1 jailbreak for iPhone and iPad appear slim.

This article may contain affiliate links. Click here for more details.