iOS 7.1: 5 Important Things iPhone & iPad Users Should Know
While the iOS 7.1 update currently resides in Apple's beta program, it won't remain in the beta process forever and it will eventually land for iPhone, iPad and iPod touch users around the world. With an iOS 7.1 release date at hand, we want to take a look at what we consider to be the five most important things that iPhone and iPad owners need to know about Apple's next big iOS 7 update.
All the way back in November, Apple released the first version of its iOS 7.1 update in the form of the iOS 7.1 beta 1 update. The update kicked off the iOS 7.1 beta process and it also jump-started the iOS 7.1 rumor mill, a rumor mill that has been churning out details for a number of weeks now, teasing iPhone and iPad owners on iOS 7.0.5 and below.
iOS 7.1 represents the biggest update to iOS 7 since the arrival of the original iOS 7 update back in September of last year. This isn't surprising given that Apple's iOS x.1 updates are always much more than a typical incremental iOS update. Instead, they serve as the bridge between major iOS update and major iOS update. In this case, that likely means iOS 7 and iOS 8, the latter of which is rumored to be out later this year.
Thanks to recent reports, we know that the iOS 7.1 update's public release is getting extremely close and it could very well be that we don't see another iOS 7.1 beta update. With that in mind, we felt it appropriate to take a look at the five most important things that iPhone, iPad and iPod touch owners need to know about the iOS 7.1 update, information that we've pieced together with history, leaks, and information from sources.
iOS 7.1 Release for iPhone & iPad Is Close
Release Date
Apple still hasn't announced an iOS 7.1 release date and it won't. The company never announces release dates other than those for its major iOS releases. For instance, the iOS 7 release date was announced on stage alongside the iPhone 5s and iPhone 5c. Fortunately, thanks to rumors, we know that the iOS 7.1 release is close.
BGR and 9to5Mac don't agree on when the iOS 7.1 update will be released but they do both suggest that Apple will be releasing the update in the near future. BGR, a site that has been dead on with iOS update information in the past, initially believed that the update would arrive in March. It recently upgraded that timing to "coming weeks" which can be interpreted as iOS 7.1 coming earlier than that. A specific date isn't known but site founder Jonathan Geller seems confident that Apple's update is close.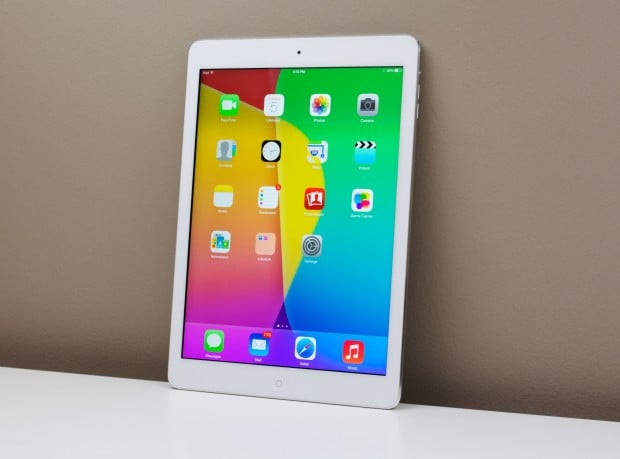 9to5Mac's Mark Gurman, who is as plugged in as anyone is when it comes to Apple's plans, says that the company currently plans to release the update in March. Gurman does not provide a specific date though he does suggest that the company could talk about the update at a March launch event. There are signs that suggest a new Apple TV is close and perhaps, it could detail the update there.
The important thing for iPhone and iPad owners to know is that the iOS 7.1 update is very likely going to emerge sometime in the next four to five weeks.
iOS 7.1 Release Time
We've heard nothing about the iOS 7.1 release time but iPhone and iPad owners should expect the software to arrive around 10AM PST like all iOS updates.
iOS 7.1 Jailbreak
It's still not clear if the iOS 7.1 release date will come with an iOS 7.1 jailbreak. At the moment, signs point to no as it appears that Apple has plugged up the exploits that jailbreak developers used to formulate the jailbreak. While the jailbreak is available for iOS 7.0.5 and below, it could be that users who wish to remain jailbroken will have to stay on Apple's older iOS updates.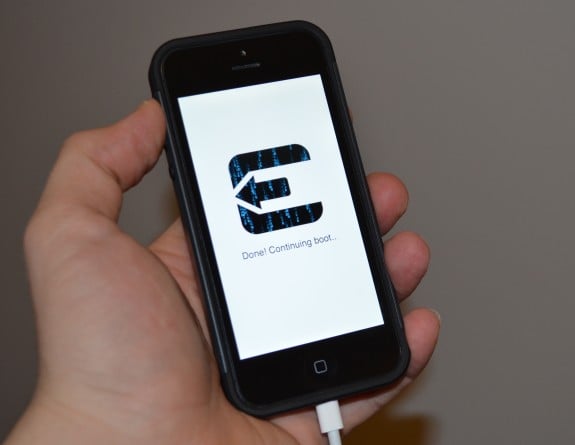 This doesn't mean that an iOS 7.1 jailbreak will never come. In fact, we could potentially see the developers discover new exploits that lead to another release at some point down the road.
Which Devices Will Get iOS 7.1?
This answer here probably won't surprise a lot of iPhone and iPad owners but we still feel like it's important to inform the Apple community. Like all iOS x.1 updates, the iOS 7.1 update will come for the devices that are currently running iOS 7.
That means the iPhone 5s, iPhone 5c, iPhone 5, iPhone 4s, and iPhone 4. That means the iPad Air, iPad mini with Retina Display, iPad 4, iPad 3, iPad 2, and the original iPad mini. And that means the iPod touch fifth-generation, the only iPod touch that received the upgrade to Apple's iOS 7 software.
While this is important, it's also important to note that this update will likely be the last major update for at least two Apple devices, one iPhone and one iPad.
iPad 2 & iPhone 4
Nothing is set in stone but Apple has a habit of updating devices for three years before casting them off into the sunset. In this case, it's the iPad 2 and the iPhone 4 that we think are on the chopping block. Both devices started out with iOS 4 and have since seen iOS 5, iOS 6 and iOS 7 updates. If Apple sticks to its usual pattern, iOS 7.1 will likely be the end of the road as far as major updates are concerned.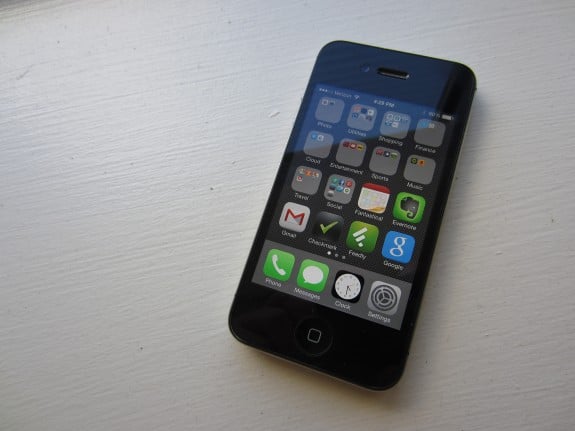 Yes, iPhone 4 and iPad 2 owners will certainly get iOS 7.1.x updates but an iOS 8 release for both of these aging devices would come as a complete surprise.
Dramatic Performance Boost
From everything that we've heard about the iOS 7.1 update, it will be coming with a performance boost over the iOS 7.0.x updates. For months now, we have complained about the lag that exists inside the iOS update on the iPad and for months, we've heard about similar issues from owners of the iPhone and iPad.
Simply put, the experience in iOS 7 is not as fast as it was in iOS 6, at least on some devices. In our case, the drop in performance occurred on Apple's iPad 3. All signs point to improvements in the speed department across most, if not all of Apple's iOS 7 devices, and we expect users to encounter a dramatic improvement.
There is some talk about how this is the iOS 7 update that Apple should have released back in September but we'll reserve judgement until the public release is put forth for the iPhone, iPad and iPod touch.
Lots of iOS 7 Problems Resolved
There are still bugs inside of iOS 7.0.4. We know this because we've heard about iOS 7.0.4 problems from hundreds of iPhone and iPad owners around the world. We've seen the thousands of complaints that fill up Apple's discussion forum and various other Apple forums around the internet. And we've even encountered some of the iOS 7.0.4 issues ourselves.
One of the major bugs that we've stumbled upon in our travels is the random reboot issue, also known as a springboard issue, that cropped up with the release of iOS 7. We've seen it primarily on the iPhone 5s and the iPad mini with Retina Display though we've also seen it occur on Apple's iPad Air.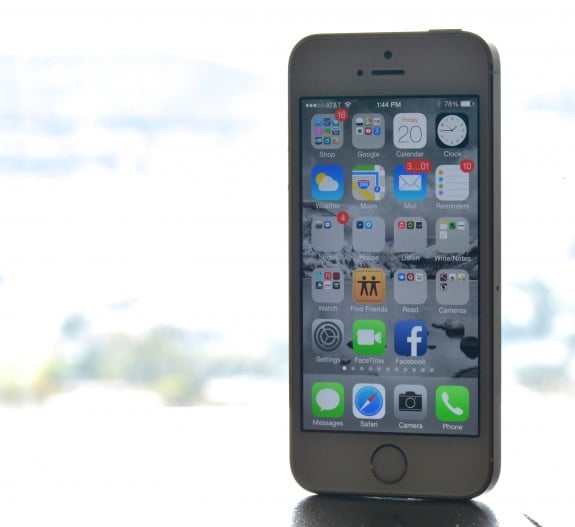 Apple says that a fix is incoming for this issue and we expect it to keep its word. It almost always does when it publicly states that it's working on a fix. This, of course, won't be the only bug fix on board.
We're hearing that iOS 7.1 is loaded with bug fixes, something that should help to make it the most stable version of iOS 7 yet. That is unless Apple breaks more than it fixes and iOS 7.1 will inevitably cause problems for some iPhone and iPad users.
Changes from iOS 7
Finally, iPhone and iPad users will likely encounter some fairly significant changes inside iOS 7.1. It's still not clear if iOS in the Car will be coming with the iOS 7.1 update but we do know that there is a very good chance that it could finally make its debut with the software, months after it was first announced.
While that may not be set in stone, it appears that some UI changes and tweaks are. Some of the biggest changes are coming to Apple's Phone application as the company works to unify iOS 7's design.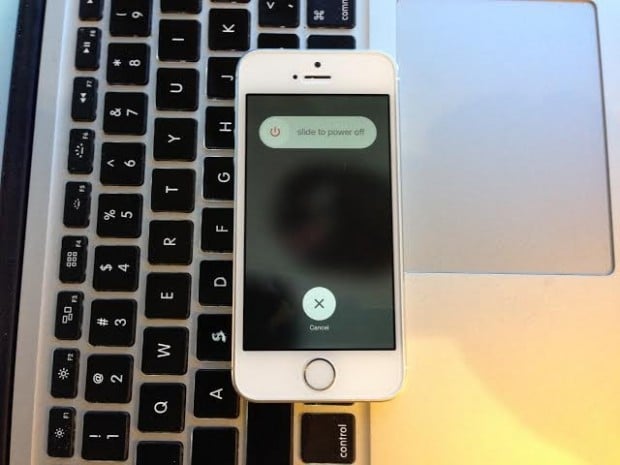 Apple has also made an addition to the Calendar application and made some changes to the look of the Lock Screen and the Power Off screen. The Power Off screen now has a completely different animation and the lock screen's "Slide to Unlock" appears to be much brighter than it has been in the past.
The company has also made some changes to the stock keyboard in an attempt to make the Caps Lock and Shift buttons a lot easier to see.
Unfortunately, 9to5Mac claims that there won't be any "secret" features on board this update. What iPhone and iPad owners are seeing in the beta process will more than likely be what they get. And that's a very solid update with some user interface changes and quite possibly, one very important feature.

This article may contain affiliate links. Click here for more details.