iOS 7.1 Jailbreak Still Possible, but iOS 8 Remains the Focus
Apple released iOS 7.1 back in early March, which brought new features and performance improvements, but also officially ended the reign of the iOS 7 jailbreak, since Apple patched up the exploits used by the Evad3rs development team.
Since then, we have yet to see a jailbreak that's compatible with iOS 7.1 and higher. Currently, iOS 7.0.6 is the latest version of iOS that is jailbreakable, so if you're running that version or an older one, you're in luck. If you're on iOS 7.1 or even iOS 7.1.1, you're completely out of luck at this point, as a jailbreak for these versions is up in the air.
While you may be safe if you're running an older version, it's advised that those running an iOS 7 jailbreak should stay away from iOS 7.1 for now, which may be easy to do at first thought, but Apple likes to continuously entice its users to update to the latest version, so make sure you don't accidentally update your iPhone or iPad.
Apple officially patched up the Evasi0n7 jailbreak exploit in iOS 7.1, meaning that the Evad3rs dev team will have to start over and figure out another way through the back door in order to make the latest update jailbreakable, but an Evad3rs team member has said in the past that efforts won't be high in order to figure out an iOS 7.1 jailbreak.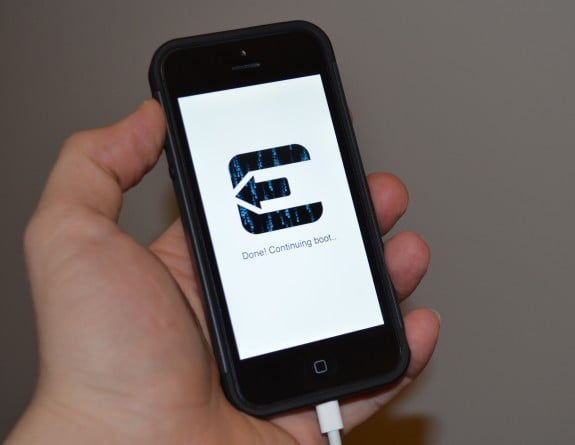 Even with the release of iOS 7.1.1 last month, jailbreak talk has been rather quiet, which isn't too surprising, but the general consensus is that we still shouldn't get excited about anything.
Evad3rs will most likely wait until iOS 8 in order to release the next jailbreak, since iOS 8 is rumored to be announced next month. As for when we'll actually see iOS 8 release to the public, it might not be until later in the year if Apple decides to go with the same release timeline as iOS 7. This means that we wouldn't see iOS 8 hit the public until the fall, and then the iOS 8 jailbreak might not release until a couple of months afterward; we could be waiting a while for a new jailbreak.
However, at the annual JailbreakCon last month, Evad3rs frontman pod2g said that it all depends on how quickly they can get an iOS 7.1 jailbreak put together in relation to the release date of iOS 8. Despite previous quotes saying that the team wasn't putting a huge focus on an iOS 7.1 jailbreak, pod2g says that he's "definitely on it, definitely trying to find something."
So it really comes down to whether or not the Evad3rs team wants to spend the time and energy to come up with a new exploit for iOS 7.1 when iOS 8 might be just around the corner.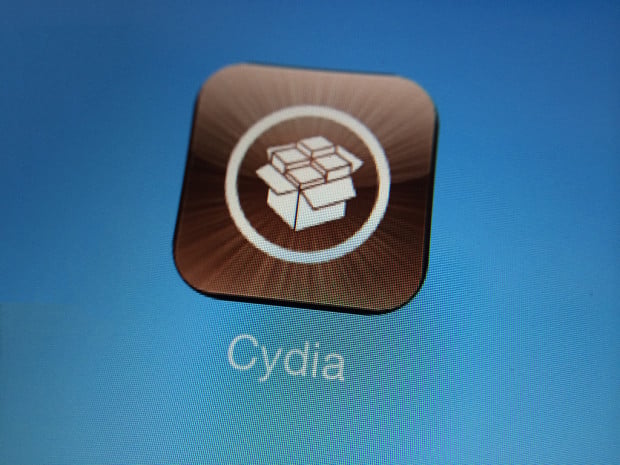 Even with the slight possibility of an iOS 7.1 jailbreak, it's a slim chance, so don't cross your fingers. It's been said for several months that iOS 7.1 would be the update when Apple finally patches up the jailbreak exploit for good, and speculators were certainly correct. Of course, it's not surprising, though, considering that iOS 6.1 patched up the iOS 6 jailbreak, but a new exploit was discovered soon after; the same might not be said for iOS 7.1, though.
Does this mean that iOS 7.1 and iOS 7.1.1 are completely unjailbreakable? Not exactly; it's just that developers aren't releasing the jailbreak to the public since they don't want Apple finding out about it just so it can get patched up again. Both the iPhone 4s and iPhone 4 are jailbreakable with iOS 7.1, but the exploits just haven't been released to the public. These are older devices which are easier to crack, and are the only devices that we know of so far that have been jailbroken with iOS 7.1.
We've been asked several times if it's worth losing your jailbreak and updating to iOS 7.1 to get all of the new features and improvements. You can find out what you should do in more detail, but overall, it depends on how many jailbreak tweaks you have and how often you rely on them. If you jailbroke your iPhone just for one or two tweaks, then you're probably better off updating to iOS 7.1 and getting the improvements and new features. However, if you're like me and have a stream of jailbreak tweaks installed, you're probably better off sticking with the jailbreak.
At this point, we'll just have to wait and see what Apple announces at WWDC next month and hopefully we get some details on iOS 8. At that point, the Evad3rs might have a better idea of what to do with the next jailbreak, but if Apple doesn't release iOS 8 until the fall, we could be waiting a long time before a new jailbreak is released.