iOS 7.1 Jailbreak Up in the Air
We kind of figured that the iOS 7 jailbreak might not get past iOS 7.1, and it's looking like that might be the case. Jailbreak developer iH8sn0w has confirmed that Apple patched up the exploit used to jailbreak in the latest iOS 7.1 beta 4 release.
This doesn't mean that we will never see an iOS 7.1 jailbreak, but the Evad3rs dev team will have to work on yet another exploit in order to get past the one that has been blocked by the boys and girls in Cupertino.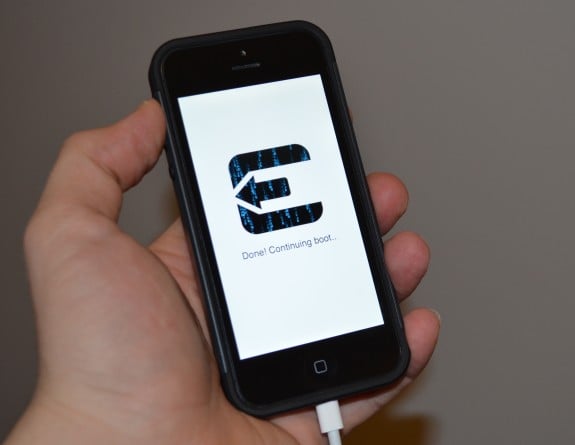 When asked straightforwardly if the final release of iOS 7.1 will see a jailbreak, iH8sn0w simply says that it "depends on how many things Apple fixes," meaning that the company will most likely still introduce a boatload of bug fixes and other changes with the official release, which could include further patches to prevent jailbreaking.
However, the "code bug sign" that the Evad3rs team uses for the jailbreak still exists in iOS 7.1 beta 4, meaning that Apple didn't 100% completely patch up the exploit per se, but the company certainly made it harder for devs to poke around, and iOS 7.1 will be an even more difficult version to break open.
Read: 6 Essential iOS 7 Cydia Tweaks
Then again, we aren't too worried, as last year's iOS 6.1 saw a jailbreak eventually (and it was patched up again with the release of iOS 6.1.3). Thus, we wouldn't be surprised to see an iOS 7.1 jailbreak at some point after the official release of the update, but don't expect the jailbreak to arrive the day of or even a few days after.
iOS 7.1 beta 4 was released yesterday, and it looks to be the last beta before we finally see the final version of iOS 7.1 roll out to the public, which should happen within the next couple of weeks. With that said, if you're jailbroken, be sure to stay away from iOS 7.1 until the Evad3rs dev team gives the all clear.

This article may contain affiliate links. Click here for more details.