iOS 7.1 Jailbreak Video Proves Success on iPhone 4
Apple officially patched up the Evasi0n7 jailbreak exploit with the release of iOS 7.1 a couple of weeks ago, putting an end to the jailbreak that dominated iOS 7, even after several minor updates to the mobile OS. However, one jailbreak developer has successfully jailbroken iOS 7.1, but don't get too excited just yet.
Jailbreak developer Winocm posted video proof of an untethered iOS 7.1 jailbreak, but the bad news is, it only works on iOS devices running Apple's A4 processor. The only iOS device running the A4 chip that's compatible with iOS 7 is the iPhone 4.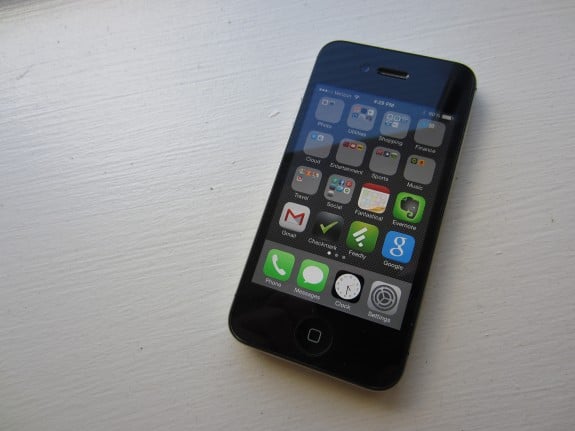 This is still good news, as there's hope for newer devices to be jailbroken eventually, but the newer chips that these newer devices have are a lot harder to crack than the older A4 chip. Frankly, we're not surprised that jailbreakers have already exploited the iPhone 4 on iOS 7.1.
The iPhone 4 is a lot easier to crack than, say, the iPhone 5s. Most likely, jailbreak developers will have to use a completely different exploit in order to jailbreak newer iOS devices.
However, even while iOS 7.1 has officially been jailbroken, the jailbreak community is skeptical that developers will release it to the public, citing that jailbreak devs will most likely keep any exploits to themselves until iOS 8 comes out. This echos what another jailbreak developer said a couple weeks ago, saying that jailbreaking iOS 7.1 isn't a huge priority right now.
There is still hope, though. It's possible that Winocm could release the iPhone 4-only jailbreak at some point in the future, but we won't hold our breath. Then again, we saw a jailbreak for iOS 6.1, so a release of an iOS 7.1 jailbreak doesn't sound too far-fetched, but we can't say we would be surprised if developers decided to keep it to themselves.
Of course, if you're still on iOS 7.0.6 or older, you can jailbreak your iOS device with ease, just be sure to stay away from iOS 7.1 like the plague, as it will delete your jailbreak.

This article may contain affiliate links. Click here for more details.