iOS 7.1 on iPhone 5: Impressions and Performance
The iOS 7.1 update for iPhone and iPad finally arrived today and with it, fixes and enhancements for Apple's iOS 7 software. After spending a number of hours with Apple's new iOS 7.1 update, it's time to take a look at how the new software is running on board Apple's aging flagship, the iPhone 5.
In September, Apple pushed out iOS 7. The update represented the first major update for the iPhone 5, the former flagship that arrived back in September of 2012 alongside iOS 6. iPhone 5 users, like many others, eagerly downloaded the brand new software that arrived with new features and new looks.
For many, myself included, iOS 7 has been fantastic. For others, the iOS 7 update has been a pain. For months, we've detailed many of the iOS 7 problems that have impacted not just iPhone 5 users but owners of other iPhones and iPads as well. Those problems range from battery life issues, to connectivity problems to bad performance to minor hiccups that aren't game-changing but are just simply annoying.
Apple attempted to fix many of those issues with its iOS 7.0.2, iOS 7.0.3, iOS 7.0.4, iOS 7.0.5, and iOS 7.0.6 updates but as we learned, it simply couldn't snuff out all of the issues. iOS 7 problems have lingered and most iPhone and iPad owners have had their eyes on iOS 7.1, an update that arrived in beta form in November and an update that was rumored for March.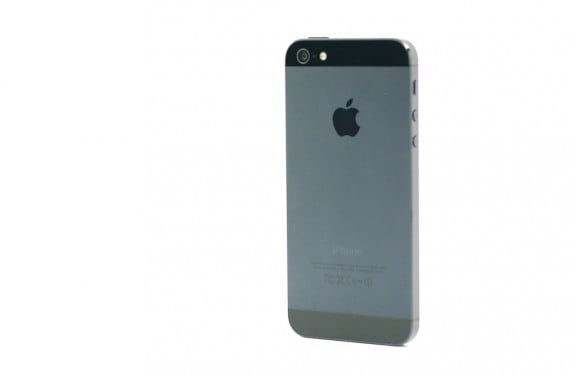 Today, the prayers of many iPhone and iPad owners were answered as Apple pushed out the long awaited iOS 7.1 update for all devices running iOS 7.0.6 and below. The update, as expected, contains a number of fixes, improvements and additions that Apple hopes will shore up the overall iOS 7 experience.
While iOS 7.1 aims to solve problems, there is always the possibility that it will bring problems of its own. iOS updates, particularly large ones like iOS 7.1, have brought additional problems to iPhone and iPad owners in the past.
With that in mind, we want to take an initial look at the iOS 7.1 update for the iPhone 5. These serve as first impressions on its features and performance and we'll provide more detailed analysis in a full review after spending some more time with Apple's brand new update for iOS 7-powered devices.
iOS 7.1 Installation
I am always a little leery before installing iOS updates, particularly big updates like iOS 7 and iOS 7.1. Larger updates mean the potential for more day one installations which means the potential for Apple server issues which in turn means a potential for major installation issues. For instance, installing iOS 7 on day one was a nightmare for myself and may other iPhone 5 users.
Fortunately, installing iOS 7.1 on the iPhone 5 was a breeze. I didn't encounter any errors, possibly because I followed my own advice.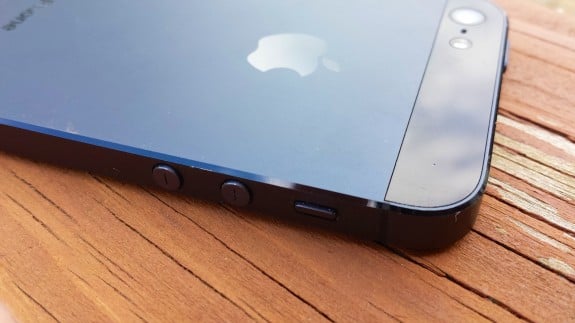 The process did take a little longer than usual and that's probably because iOS 7.1 is a massive update. It's well over 200MB in size which means that it's much larger than your average iOS update. The download and installation process took about 20 to 30 minutes so I recommend setting aside some time for the update process.
iOS Features & Changes
Thanks to the iOS 7.1 beta process I, like many others, was well aware of the changes that iOS 7.1 was bringing along with it. Today, however, marks the first time that I've handled the features on my iPhone 5. There are lots of changes on board iOS 7.1 but I'll focus on a few of the biggest changes that iPhone 5 owners will encounter on day one.
One of the biggest changes comes to the iOS 7 keyboard. The keys are now bolder than they were in iOS 7.0 and the delete and Caps Lock keys are more defined. It's a small improvement but one that I can see coming in handy when writing emails or iMessages on my iPhone.
Apple has also changed the look and feel of the Phone app. The green and red rectangles that dominated the application are gone and in their place are green and red circles. Personally, I like the changes. They line up better with the overall look of iOS 7 and I haven't seen a decline in the ease of use.
The Power Off screen looks different and dare I say uglier but because I rarely turn my phone off, it's not frustrating.
iOS 7.1 Performance
Of course, iOS 7.1 also promises to deliver big time fixes and enhancements for iPhone and iPad. Like I do with all iOS updates, I focus on five things when it comes to performance. I take a look at how apps are running after the update. I observe overall battery life. I take a look for any initial hero level bugs. I play around with 4G LTE and Wi-Fi to ensure that everything is working. And finally, I take a peek at the overall speed of the phone after the new update.
Apps
iOS 7.1 sat in the beta process for months. So, my money was on third-party app developers, and Apple, providing a smooth transition from iOS 7.0 to iOS 7.1. From the looks of things, they have done just that.
Obviously, I can't speak for every third-party application so I will address some of the bigger names including Facebook, Twitter, Instagram, Spotify, Yelp, Soundcloud, YouTube, and Google Chrome.
After installing iOS 7.1, I haven't had trouble with any of these applications. Specifically, they are running smoothly and I have yet to encounter any random crashes. Google Chrome did not cooperate with iOS 7 in the early goings but it appears that Google has worked out the kinks.
As for Apple's applications including Camera, Calendar, Notes, and more, I haven't experienced any troubles. All of them are performing like they did prior to the arrival of iOS 7.1.
Of note is that applications typically start behaving badly in the days and weeks after an update's arrival. So, while things look good right now, there is always a chance that I could see some problems in the future.
iOS 7.1 Battery Life
So far, so good inside iOS 7.1. I haven't noticed any significant bump in battery life but I also haven't noticed any abnormal drain either. I've been using the software for a good four hours straight and my battery life is stable. It's holding a solid charge, at least for the moment. I should also note that charging the iPhone 5 is still quick as well.
I expect some users to encounter iOS 7.1 battery life problems. iOS updates always bring problems with them. If you do encounter issues, I highly recommend checking out my tips on how to get better iPhone 5 battery life. It was written before the arrival of iOS 7 but these tips will work for iOS 7.1 as well.
iOS 7.1 Bugs
I've been searching every nook and cranny of iOS 7.1 for bugs and I haven't been able to find any just yet. iOS bugs typically reveal themselves in the days after the initial release so I'm not surprised that things are good right now. Once the software settles down on my iPhone, it could be a whole different story.
Connectivity
4G LTE and Wi-Fi are both working like a charm. AT&T's 4G LTE network is fast, 4G HSPA+ is fast, and Wi-Fi connectivity over public and private networks is fast as well. I'm already seeing complaints about broken Wi-Fi inside iOS 7.1 but I haven't experienced any just yet. Everything is working like it did inside iOS 7.0.6.
Speed
This is probably the biggest improvement that iOS 7.1 delivered to my iPhone 5. iOS 7.1 promised to bring performance enhancements to the iPhone and iPad and it has delivered. The difference between iOS 7.0 and iOS 7.1 is literally night and day on my iPhone 5.
It's clear that Apple made some dramatic improvements to iOS 7's animations inside iOS 7 because opening apps, folders and more is noticeably faster. My iPhone 5 is zipping around on iOS 7.1.
This is how the iOS 7 update should have felt back in September. iOS 7.1 is that good.
Should You Install iOS 7.1?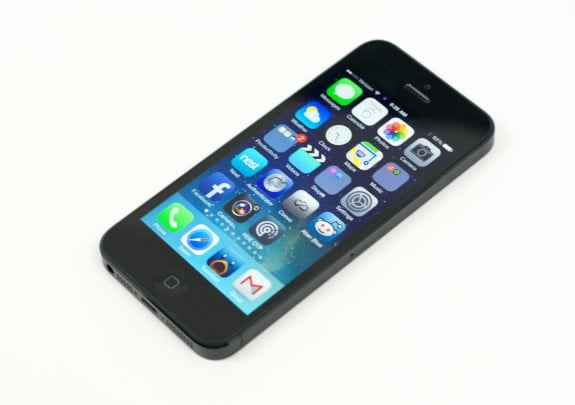 At the moment, iOS 7.1 is looking pretty worthy of an install. I haven't noticed any issues with apps, battery life or connectivity and I haven't discovered any hero level bugs. In my opinion, the boost in speed and performance is probably worth the install all on its own.
Those that are skeptical can simply wait a week and I'll have a full iOS 7.1 for iPhone 5 review. Until then, it might be worth taking a look at Apple's discussion forums to see how the update is working out for iPhone 5 users.
iPhone 5 users who are thinking about jailbreaking should avoid iOS 7.1 right now because the jailbreak does not support Apple's new version of the software. Everyone else should consider installing iOS 7.1.

This article may contain affiliate links. Click here for more details.