iOS 7.1 Update: Problems, Fixes, Performance
Yesterday, Apple rolled out the highly anticipated iOS 7.1 update for iPhone, iPad and iPod touch, an update that brings new features, enhancements and fixes to iOS 7 users. Now that the smoke has settled a little bit, we want to take a close look at the new update for iPhone and iPad including a peek at initial iOS 7.1 problems, fixes and performance.
iOS 7.1 was first introduced all the way back in November of last year. The update emerged shortly after the arrival of iOS 7.0.4 and instead of landing for the public, it landed in Apple's beta program for developers. For four months, Apple and its partners tinkered with the iOS 7.1 update ahead of its public release.
Slowly, but surely, the beta process gave iPhone and iPad owners a pretty good idea about what to expect from Apple's first big update to iOS 7, an update that will likely serve as the company's bridge to iOS 8. And it was those changes, some of them major, that had iPhone and iPad owners excited for an iOS 7.1 release.
Apple never announces release dates for incremental updates so users were probably blindsided yesterday when Apple delivered iOS 7.1 for the iPhone and iPad.
The iOS 7.1 is a massive update for the iPhone and iPad, checking in at well over 200MB. There is, of course, a reason for its size. As expected, the iOS 7.1 update delivers the big changes we saw in the beta process. Apple has made some tweaks to the iOS 7 UI, added some performance enhancements and deliver new features including the highly anticipated CarPlay feature that the company originally called iOS in the Car.
It has been twenty four hours since Apple pushed out iOS 7.1 to the iPhone and iPad and as we mentioned, the smoke is starting to settle with details about the update becoming clear.
We're seeing new details emerge regarding iOS 7.1's features, its problems, and its performance and here, we take a look at all of those. Here is  everything we know about the iOS 7.1 update for iPhone and iPad thus far.
iOS 7.1 Performance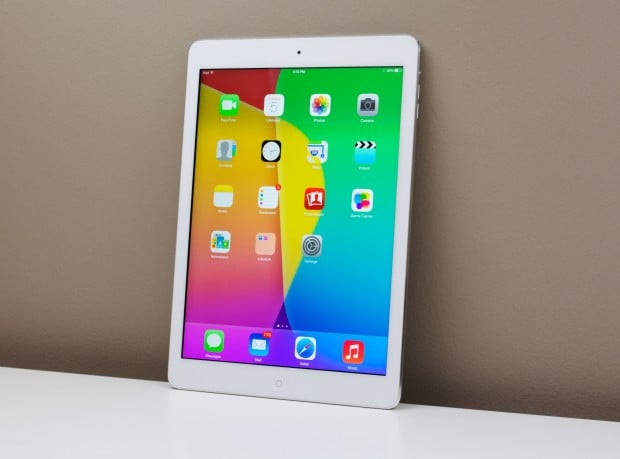 In the iOS 7.1 change log, Apple noted that the update would bring performance enhancements to the iPhone 4 in particular. However, as we've reported, the iOS 7.1 seems to have brought performance changes to other devices as well.
From the looks of things, iOS 7.1 is a godsend for many iPhone 4 owners. Some users have taken to Reddit to praise the iOS 7.1 update with users boasting about the increase in overall speed. For many, iOS 7 was extremely sluggish and it looks like iOS 7.1 has delivered improvements.
ArsTechnica, in a full review, claims that the iOS 7.1 update is probably going to be as good as it gets for iPhone 4 users. As they, and other iPhone 4 owners have learned, the update isn't perfect (battery life problems are apparently still problems) but it appears to be a major improvement over iOS 7.
Of course, from our point of view, these performance enhancements aren't limited to the iPhone 4. As I noted in my impressions of the iOS 7.1 update for iPad Air and iPhone 5, the overall speed of the software is much improved over iOS 7. The performance is literally night and day on the iPhone 5.
My colleague Josh Smith took a look at iOS 7.1 on the iPad 3 and he claims that he's seen a remarkable improvement over iOS 7. iOS 7 on the iPad 3 was extremely sluggish and Apple's tweaks and changes, particularly to animations, seem to have done wonders here as well.
Overall, we've been hearing good things from iPhone and iPad owners though there are those who are dealing with iOS 7.1 problems after installing the software.
iOS 7.1 Problems & Fixes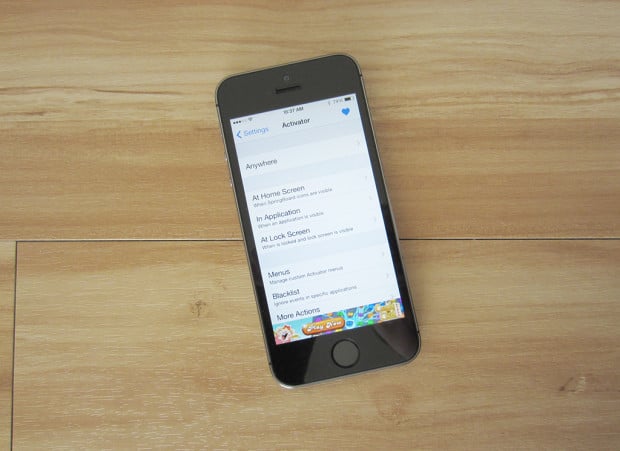 iOS updates always fix problems but they almost always deliver new problems as well. Such is the case with the iOS 7.1 update. It has been about 24 hours and already, we're hearing complaints about Apple's new software.
One of the first problems that we ourselves ran into was an issue with storage space. Specifically, I was unable to install the update Over-the-Air on my iPad Air because I didn't have enough free space. Gotta Be Mobile publisher Xavier Lanier and others think it's a big reason why Apple should ditch 16GB iPhones and iPads.
Of course, there is a simple fix for that issue. iPhone and iPad owners who are out of space only need to plug in to a computer and install the iOS 7.1 update through iTunes.
iOS 7.1 problems go beyond installation issues though. iPhone 4 owners are complaining about bad battery life. We're seeing complaints about broken Wi-Fi inside iOS 7.1. iPhone and iPad owners are complaining about broken Bluetooth. We've also seen users relay problems with the keyboard after installing iOS 7.1. These are just the tip of the iceberg. Apple's discussion forum is rife with complaints about the new update.
We've also had an iPhone 5 and iPad mini owner tell us about issues he's having with one his favorite applications, Music Tube, which apparently hangs up after the iOS 7.1 update. We haven't heard about many issues with third-party applications but it appears that some developers have their work cut out for them.
Users who are dealing with battery life issues will want to take a look at our iOS 7 battery life tips. Often times, a setting change or a reset will do wonders for a device. Grayed out Wi-Fi or broken Wi-Fi do not have any known fixes that work one hundred percent of the time. We highly suggest taking a look at this discussion post, it contains a number of temporary fixes for the issue.
Those who are dealing with keyboard lag after installing iOS 7.1 can try this fix. Simply head to Settings > General > Reset > Reset Keyboard Dictionary and that should iron out the kinks.
Most of the iOS 7.1 problems we've seen are relatively minor. Besides the Wi-Fi issues, we have yet to see any hero level bugs that Apple needs to address immediately.
Another Reason to Skip iOS 7.1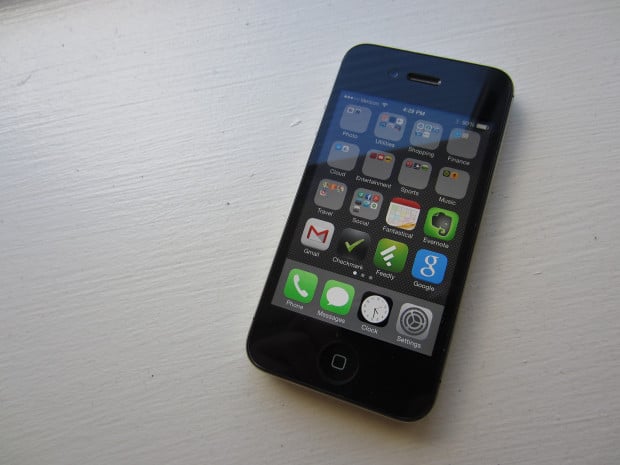 While there are plenty of reasons to install iOS 7.1, the performance tweaks and the new features being two of the better ones, there are some reasons to think about avoiding the iOS 7.1 update for the time being.
We outlined five of those reasons yesterday though we will reiterate them here. Here are five reasons why you might want to skip iOS 7.1 update right now:
If you're thinking about jailbreaking.
If you're worried about bugs.
If you're traveling.
If you use your iPhone or iPad for work.
If you're not prepared.
There is another reason why iPhone and iPad users might want to avoid iOS 7.1. According to TUAW, Apple has killed off a bug that was, oddly enough, embraced by many iPhone and iPad users.
iOS 7 allowed users to embed folders within folders. iOS 7.1 does not allow iPhone and iPad owners to embed folders within folders. It's a bug that many people took advantage of but it looks like the fun ends in iOS 7.1. While I think the performance enhancements and other changes outweigh this feature, it's something that iPhone and iPad owners should consider before installing.
What's Next After iOS 7.1?
Considering we haven't seen any hero level problems emerge in the last 24 hours, iPhone and iPad owners should not expect an imminent iOS 7.1.1 release. Apple tends to issue bug fix updates within a few weeks of major software releases so we should see a new update emerge before the arrival of iOS 8 later on this year.
Speaking of iOS 8, it's reportedly going to be the next update that lands for iPhone and iPad. Rumors point to a number of big time upgrades including health related features and better Apple Maps data.
Of course, not everyone will see these changes. iPhone 4 and iPad 2 owners will likely remain on iOS 7.1 which make the improvements that Apple made inside iOS 7.1 that much more important.
iOS 8 should arrive this summer at Apple's annual WWDC developer event in San Francisco. It's not clear when it will be released though iPhone 6 rumors point to an arrival in the summer or fall. New iOS software always accompanies new hardware.

This article may contain affiliate links. Click here for more details.