iOS 7.1 Storage Problems Hit iPhone & iPad
The iOS 7.1 update doesn't seem to be causing widespread installation problems for iPhone and iPad owners, however, we ran into one isolated iOS 7.1 problem that many iPhone and iPad users will likely encounter on their quest to install Apple's brand new iOS update. Fortunately, there is an easy fix.
Today, Apple released its iOS 7.1 update for iPhone and iPad, ushering in a new era of iOS software. The update promises a number of major fixes for iPhone and iPad users and it also delivers Apple's new CarPlay feature that should make operating iOS 7 in the car that much easier. Needless to say, it's an important update for iOS 7.
Millions of iPhone and iPad owners will be installing iOS 7.1 in the days ahead and at least some of them will run into a problem that we encountered earlier today on the iPad Air.
Earlier today, we tried to install the iOS 7.1 update Over-the-Air on a 16GB iPad Air. The device was not connected to a computer but it was on a Wi-Fi network. After trying to download and install the update, we encountered a problem.
According to Apple, the iPad Air needed a whopping 2.5GB of space in order to install the OTA update and our 16GB iPad Air is nearly out of space. In order to free up the space needed for the OTA, Apple recommends deleting items using the Usage Settings option that the company provides in the space below the iOS 7.1 update details.
Those who aren't near a computer should be the only ones that consider deleting their data.
While deleting a massive app or two could free up the space needed to download and install iOS 7.1 OTA but there is no reason to take such a drastic measure because there is an easy workaround.
iPhone and iPad owners who are tight on space can bypass this problem by connecting the device to iTunes and installing that way. It's just as fast as the OTA update and it won't require getting rid of apps, videos, or photos. Those who aren't close to a computer can either wait or do a little bit of maintenance and delete files that are no longer necessary.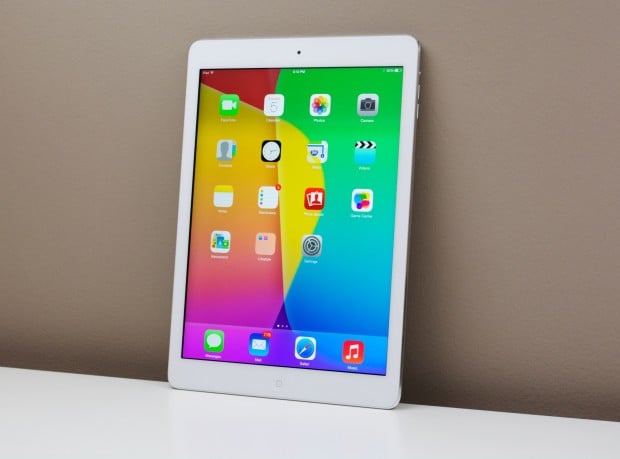 Once the device is connected, iTunes will show a prompt and the iOS 7.1 download and installation process will begin. The update is over 200MB in size due to the changes so will take awhile to finish downloading and installing.
Those who do have plenty of free space should be able to install the iOS 7.1 update without any problems as it appears that it's smooth sailing for most. Historically, Apple server issues have impacted iPhone and iPad owners trying to install on release day but it looks like Apple's servers are running beautifully at the moment.