7 iOS 7.1 Release Date Tips
Apple still hasn't announced the iOS 7.1 release date for iPhone and iPad but it looks like a release could be just around the corner. When it does arrive, many iPhone and iPad owners will upgrade and here, we want to offer some tips that should make the day one iOS 7.1 experience a little more enjoyable.
In November, Apple debuted the iOS 7.1 update. Not on stage, but in the beta program that the company and its developers use to hash out issues with upcoming software. The iOS 7.1 beta has been released five times, the latest, an iOS 7.1 beta 5 update that is rumored to be the final beta update before the public release.
Several reports have pointed to an iOS 7.1 release in March and now that Apple's iOS in the Car feature, now called CarPlay, is official, we should see the official release push out to iPhone and iPad owners in the near future. Exactly when is still unclear but smart money is on the company releasing the update within the next couple of weeks.
Anyone that has gone through the iOS update process, particularly a major iOS update process, will tell you that it's not always smooth sailing.
In the past, iPhone and iPad owners have run into installation issues. sometimes due to Apple's overloaded servers. We've seen bugs emerge alongside iOS updates, most recently in iOS 7.0.6, the latest update for iPhone and iPad that was released in February. We've also seen ill-prepared iPhone and iPad owners waltz into an update not knowing what to expect and getting frustrated with the results.
iOS 7.1 isn't going to be as big as iOS 8 will be but it's still much bigger than your typical incremental iOS upgrade. And with those changes on the way, the update is certainly going to be under the microscope, especially by those who have dealt with iOS 7 problems.
Here, ahead of the iOS 7.1 release date, we share some tips that should help those on the day that the iOS 7.1 update finally does arrive for Apple's iPhone, iPad and iPod touch.
Be Prepared for iOS 7.1
Prior to every single major iOS update, we recommend that iPhone and iPad owners take some steps to prepare for the update. And after every single major iOS update, we get complaints from people who failed to take these steps and find themselves without some of their apps, or even worse, some of their priceless photos or video.
We can't stress this enough. Seasoned iOS veterans and green iOS users alike should prepare for the iOS 7.1 update before its arrival. Not only will they help to negate some of the problems during the installation process, they will also prevent the loss of precious files and data.
Gotta Be Mobile has offered some extremely useful steps to take before installing iOS 7.1. While you may not need to perform all of them, there are a few in particular that apply to everyone.
iOS 7.1 isn't as big as an update like iOS 7 but there is still a chance that it could cause some havoc on iPhones and iPads, particularly older devices like the iPhone 4s, iPad 3, and below.
Familiarize with the Changes
Once you install iOS 7.1 on your iPhone or iPad, there is a good chance that there won't be any going back. Those who don't take kindly to change or are easily confused probably want to absorb as much information about the iOS 7.1 update and its changes ahead of time to make things a little easier on your brain.
The change from iOS 7 to iOS 7.1 won't be as drastic as the change from iOS 6 to iOS 7 but there are still going to be some changes, changes that might surprise and shock those who haven't read up on iOS 7.1.
iOS 7.1 is bringing some design changes that Apple thinks unify the experience. Some of those changes apply to some of the most used items inside iOS. For instance, the keyboard inside iOS 7.1 is going to look different. The Power Off screen is going to look a lot different. And the buttons inside of the Phone application have seen dramatic changes.
Diving into all of the iOS 7.1 features accomplishes a few things. One, it takes the surprise out of iOS 7.1 which will likely lead to fewer headaches for iPhone and iPad users and two, it allows iPhone and iPad owners to make a decision. Those that don't like the changes can simply hang back on iOS 7.0.6.
Set Aside Some Time for the Update
We expect the iOS 7.1 update process to be pretty seamless for most people. However, we do expect the iOS 7.1 update to be a whole lot bigger than the iOS 7.0 updates that we've seen which means that it's probably going to take some time to download and install.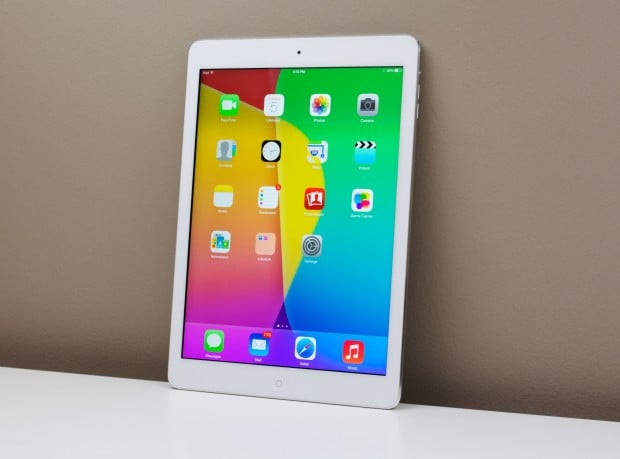 It's hard to predict how long the upgrade process will take though depending on connections and the device, it could take 30 minutes or more for the process to complete. Apple typically releases software in the morning during the week so iPhone and iPad owners will want to set aside some time for the process itself.
We don't expect Apple's servers to melt like they did with the iOS 7.1 update so users shouldn't need to set aside an hour for the process. Instead, we suggest putting aside 30 minutes on the iOS 7.1 release day. The extra time spent monitoring the update's status will ensure a smooth delivery and a solid transition from iOS 7.
Install iOS 7.1 from Home Base
We suggest installing software updates from home base and avoiding installations on-the-go. Installing from home base will afford users some advantages.
Installing at home not only means that there will be fewer distractions but it means that users should have access to all of the proper information in case something goes wrong. The last thing that iPhone and iPad owners want is something to go haywire while at work or in the middle of class.
Those who are tempted to install at work may want to wait until they get home, particularly if the iPhone or iPad is important to work flow. There is no telling what might happen during, or after, the installation process.
Don't Panic, There Will Be Fixes
Those that do run into installation problems or problems with the iOS 7.1 update itself shouldn't panic. Installation issues typically iron themselves out and major bugs tend to get fixed within a couple of days.
iOS 7.1 is going to fix some of the issues that arrived with iOS 7 and above but that doesn't mean that it won't bring some issues of its own. iOS updates always cause problems for iPhone and iPad users and we expect iOS 7.1 to be no different. And while we can't predict what will break, we can say this.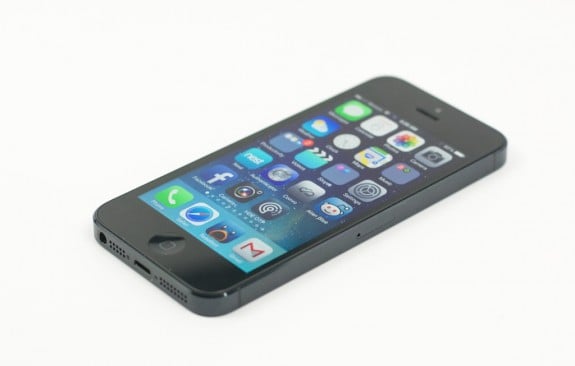 Apple has a solid track record when it comes to fixing big, hero-level issues. If Apple determines that there is a widespread issue affecting tons of iPhone and iPad owners, it will quickly roll out an iOS 7.1.1 update. At the worst, we should see a new iOS 7.1 update delivered within a few weeks. Apple almost always rolls out a bug fix update a few weeks after a major release.
If there are any initial issues that foul up the iOS 7.1 experience, remain patient and expect Apple to fix them.
If That's Impossible, Here Are Some Solid Resources
There might also be some minor issues that arrive with iOS 7.1. Apple is less inclined to fix those. Those that run into minor issues or simply want to fix an issue before Apple does will find that there some extremely solid resources out there that might provide the help needed to fix the problem.
Apple's discussion forums are the first place to look. There, users will share their own issues and perhaps, temporary or permanent fixes will come to light during the discussion. They are usually overflowing with messages on the first day of an update's availability.
Comment sections and Twitter are also helpful places to go should something come up during the iOS 7.1 installation process or after the software is downloaded and installed.
The MacRumors forums are also another solid place to look for possible fixes or help with the iOS 7.1 update should you need it.
If In Doubt, Wait
Finally, those who have experienced issues with iOS updates in the past and want to avoid a repeat with iOS 7.1, might want to take a wait-and-see approach with iOS 7.1.
Again, we expect iOS 7.1 to fix more issues than it brings but there is still a good chance that it will land with some problems of its own. Those who don't want to take any chances should avoid the update and wait until the smoke clears.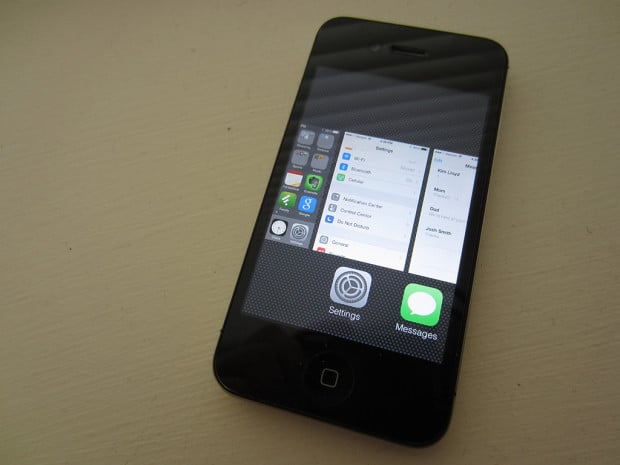 Typically, we find out about major issues in the hours after the release. The minor issues typically emerge in the days after the release. So, those who are skeptical can simply just wait a few days before installing the new update.
iOS 7.1 will be available for the foreseeable future so there is no need to rush into the update. Do your homework, research the changes, and see if there are any issues that make it worth avoiding. Owners of older devices, which tend to have more problems than newer devices, would be wise to consider waiting for the smoke to clear.

This article may contain affiliate links. Click here for more details.