iOS 7.1 Release: What Not to Expect
From the looks of things, the iOS 7.1 update for iPhone and iPad is getting close to leaving the beta process. Multiple reports suggest that the iOS 7.1 update release date will land within the next few weeks and with that in mind, we want to offer up our own expectations for the biggest update for iPhone and iPad since the arrival of iOS 7.
All the way back in November, Apple released two iOS updates. The first was iOS 7.0.4, an update that is no longer the most current version of iOS 7 thanks to the release of iOS 7.0.5 in limited markets. The second, iOS 7.1, an update that saw its beta process begin just a few days after iOS 7.0.4 was released for the iPhone and iPad.
iOS x.1 updates typically serve as the bridge between two major iOS releases and in the case of iOS 7.1, it should arrive in between the release of iOS 7 and the arrival of an iOS 8 update later on this year. This is what makes Apple's x.1 updates so exciting.
Not only do they arrive with a number of bug fixes for iPhone and iPad, something that is desperately needed due to iOS 7 problems plaguing iPhone and iPad users, but they also tend to deliver changes to the operating system whether those are enhancements or brand new features. iOS 7.1 looks like it will deliver both.
Thanks to the beta process, we know that the iOS 7.1 update will come equipped with performance enhancements, major bug fixes including one for the random reboot issue impacting iPhone 5s, iPad Air and iPad mini with Retina Display users, and some major UI changes that involve the Power Off screen and the Calendar App. In other words, this is a big update and users are anxiously awaiting its release.
Separate reports from BGR and 9to5Mac claim that the update should arrive before the end of March and with an update so close, it's time to take a look at some basic things iPhone and iPad users can expect from the iOS 7.1 release date, one of the most important days of the new year for users of Apple's mobile devices.
The Unexpected
Do not expect the unexpected when it comes to the iOS 7.1 update and its release date. What we mean by that is simple. Do not expect Apple to deliver a firm date ahead of the iOS 7.1 update's release. There are rumors that suggest that an new Apple TV could arrive before the end of April, something that makes a March Apple launch event possible.
If an event does go down, we wouldn't expect Apple to give the iOS 7.1 update a release far off in the distance. Instead, after a lengthy beta process, we would expect the company to roll out the update that day to iPhone and iPad owners.
Do not expect the update to arrive on a weekend, late at night, or for devices that aren't running iOS 7. Don't expect any iPhones or iPads and iPod touches currently running iOS 7 to not get the update. They will.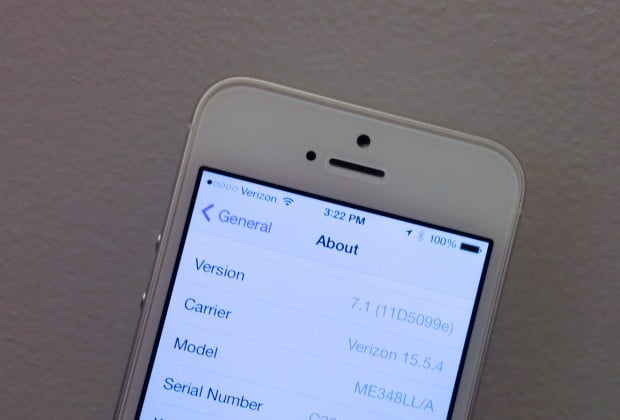 Do not expect the release to be any different from past iOS updates. The update will almost certainly be made available Over-the-Air and through iTunes.
And finally, don't expect any delays. The iOS 7.1 beta 4 and iOS 7.1 beta 5 build numbers were similar, a sign that Apple is getting extremely close to a final version. With rumors circling around February and March, it's hard to expect the update any deeper into the year than that. Don't expect the unexpected, this update seems pretty straightforward at this point.
Easy Upgrade for 16GB iPhone & iPad Owners
16GB of 32GB iPhone iPad users might want to think about preparing for the iOS 7.1 update right now. We don't expect the iOS 7.1 update to be a small one, given the changes and fixes that are on board, and that means that it should cause the usual frustrations for unsuspecting 16GB iPhone and iPad users.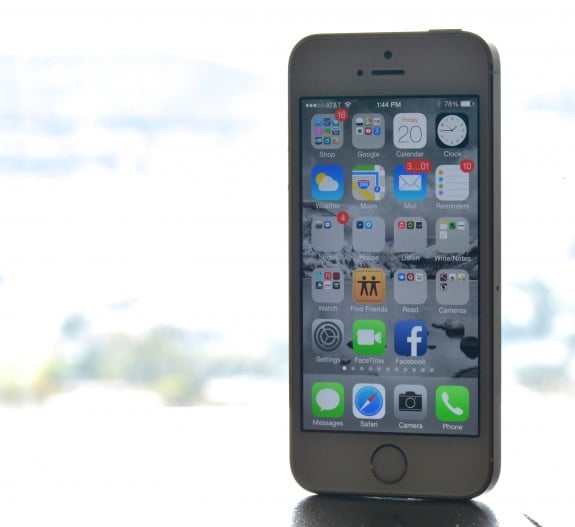 When installing Over-the-Air, users who are near their limit will need to free up space on their phone for the software to install. This is something that many iPhone and iPad owners don't know about and it's something that impacts users every time an iOS update is released.
Those who are near a computer can install through iTunes to bypass this issue but there will be some people that don't have access to iTunes right off the bat and it's those people that will run into problems. Make sure iTunes is going to be available ahead of time or else risk having to delete files from the iPhone and iPad to free up space for the OTA installation.
Flawless iOS 7.1 Update
Do not expect the iOS 7.1 update and its release to be flawless. While we do expect Apple to hash out some of the major issues that are impacting iOS 7 owners at the moment, we also expect the iOS 7.1 update to bring problems of its own along with it.
Because Apple has spent so much time in the beta process, it's going on three months now and could be four before the update is released, we expect iOS 7.1 to be a fairly stable update. However, we don't expect it to be perfect because iOS updates never are.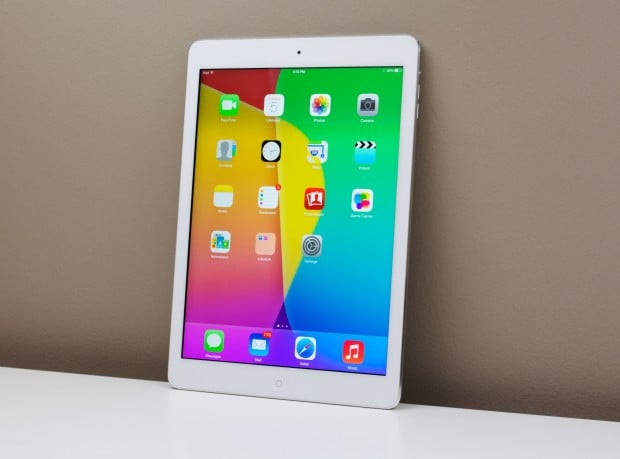 We don't expect there to be any hero level bugs, bugs that require a quick fix, we think Apple will get those sorted out, but don't expect Apple's discussion forums and Apple message boards to be silent.
We highly recommend updating applications and backing up files before installing the update. Issues tend to spring up at random, especially on older devices.
We also don't expect there to be widespread problems downloading and installing the software. We saw some major issues hamper the iOS 7 installation process but iOS 7 was a major iOS update that received widespread coverage not only from Apple but from the media. iOS 7.1 is a big update but there is far less interest in its release.
Don't expect Apple's servers to crumble under the pressure.
iOS 7.1 Jailbreak Release
While we do expect there to be iOS 7.1 jailbreak news on the iOS 7.1 release date, we don't expect there to be an iOS 7.1 jailbreak itself. There are simply too many warning signs that point to the lack of a jailbreak on day one.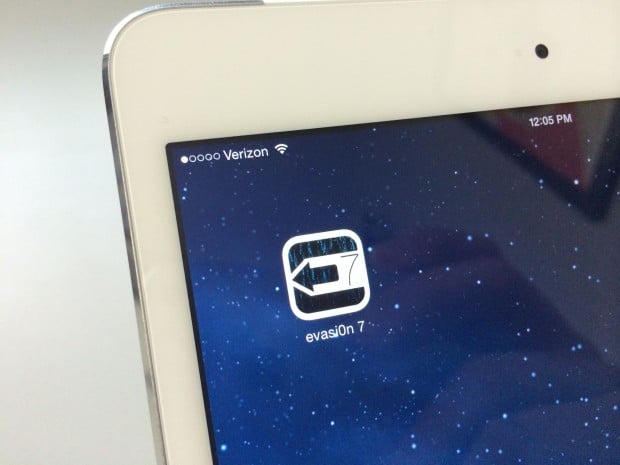 Apple has apparently plugged up all of the exploits that developers used for the Evasion jailbreak and that's going to make it really tough for the developers to get one ready in time for iOS 7.1. As we've pointed out numerous times, there is a very good chance that we'll see one emerge down the road for iOS 7.1, we just wouldn't expect it to be available on the iOS 7.1 release date itself.
End of the Road
The release of iOS 7.1 will not be the end of the road for any of these iPhones and iPads. Apple is constantly tweaking and fixing things inside of its iOS software. We don't expect an iOS 7.1.1 update to roll out the day after the iOS 7.1 release but we don't expect the release to be the last iOS 7 release.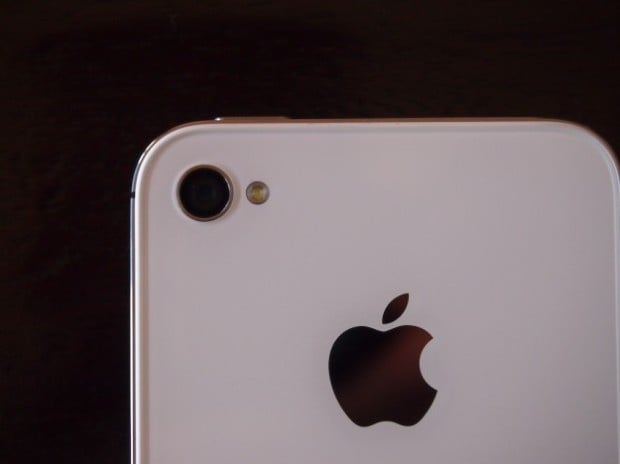 With iOS 6.1, we saw Apple release iOS 6.1.1, iOS 6.1.2, iOS 6.1.3, and iOS 6.1.4 before the release of iOS 7 later in the year. While it's an extremely unpredictable process, Apple fixes and changes things when it sees fit, we don't expect the iOS 7.1 update to be the end of the road.
We also don't expect at least two current iOS 7 devices to get updates beyond iOS 7.1.x though. Both the iPad 2 and iPhone 4 should be on the chopping block because they have both received three major software updates. Look for both of these devices to miss iOS 8 later on this year and stay on iOS 7.1.

This article may contain affiliate links. Click here for more details.