iOS 7.1 Review: One Month With Apple's iOS 7 Update
Believe or not, it has been a month since Apple released iOS 7.1 for iPhone and iPad. Since then, we've heard about a number of iOS 7.1 problems.  With no iOS 7.1.1 update in sight, we want to revisit Apple's current iOS 7 update and take a look at how its performing on the iPhone and iPad a full month after it came out of Apple's beta program.
All the way back in November, Apple revealed the iOS 7.1 update to the world. The update's arrival came just days after the company released iOS 7.0.4 for iPhone and iPad owners and just a few months after Apple released iOS 7, its biggest update to iOS since the original iPhone's arrival many years ago.
Per usual, the iOS 7.1 update into the beta program for developers without a specific release date. As the weeks went on, the iOS 7.1 revealed more and more about itself and it soon became clear that the iOS 7.1 update was going to be a massive update for iPhone and iPad owners using Apple's iOS 7.
From performance enhancements to bug fixes to design tweaks to new features, iOS 7.1 was about as fully loaded as an iOS x.1 update gets. Unsurprisingly, iPhone and iPad owners were excited about its release.
iOS 7.1's release didn't arrive until March, months after it was first released to iPhone and iPad users. Fortunately, for many, it was well worth the wait thanks to the bug fixes and improvements that it had on board. Weeks ago, we took our first look at the iOS 7.1 update for iPhone and iPad and we came away impressed by the update. But how is it performing now?
iOS 7.1 Performance
Speed
Over the last month, I've used iOS 7.1 on the iPhone 5, iPad Air and iPad mini with Retina Display. I've used it on other devices too but I've used it extensively on the three of those.
When I take a look at incremental iOS updates, I typically look at five different areas. Apps or how applications are performing, battery life, connectivity over Wi-Fi and LTE, bugs, and speed. All of these are important to the overall experience on the iPhone and iPad and all of them can be impacted, positively or negatively, by Apple's iOS updates. iOS 7.1 is no different.
Let's start with speed, or, the fluidity of the user interface. Apple promised performance enhancements to iPhone 4 owners but it did not talk about speed boosts for other devices. Thanks to tweaks to iOS 7's animations and transitions, the software feels faster across my devices. In particular, it feels fastest on the iPhone 5.
Applications open with startling speed. Opening a folder is fluid and isn't clunky. And I haven't experienced any of the lag issues that I saw in iOS 7.0. It's just much faster experience and one that makes my iPhone 5 feel like it's new even though I bought it back in September of 2012.
The changes on Apple's 64-bit products aren't as noticeable, it's not night and day, but they still feel crisper and faster than the days when iOS 7.0 was on board.
Maybe the best part about this is that the experience has remained consistent over the course of a month. Often times, Apple's iOS software will deteriorate over time. That's not the case with iOS 7.1.
Apps
The apps that I keep on my iPhone and iPads are likely much different than yours so I will stick to the popular applications that I have on board my iOS 7.1 devices.
Over the past month, I've used Facebook, Twitter, Instagram, Dark Sky, Netflix, Spotify, Soundcloud, Amazon, Google Chrome, YouTube, Yahoo! Fantasy Sports, Hangouts, Angry Birds, Monument Valley, and more. Those are the just the ones I'll mention since they are common.
After a month of use, I can confidently say that the developers behind these applications have done a fantastic job. Apps open when they're supposed to and they are, for the most part, stable. Google Chrome still crashes on occasion but as I've said before, I think that's a Google problem rather than an Apple one.
Apple's stock applications haven't been giving me any problems either. Those that are experiencing issues should keep an eye out for updates. If the problems persist, try restarting the iPhone. Often times, that will dislodge problems with applications.
iOS 7.1 Battery Life
I've heard the complaints about iOS 7.1 battery life, I just haven't seen the problem myself. iOS 7.1 battery life remains solid across these three devices after a month of use and I'm still able to get a full day out of all three, even when I'm on-the-go using 4G LTE data.
Those who are experiencing battery life issues have a few options at their disposal. First, take a look at this quick fix, its helped people in the past. It's also worth taking a look at these tips and tricks before taking the iPhone or iPad to an Apple Store for a prognosis.
Battery life is going to vary from person to person, use case to use case, so a fix that may have worked for someone you know may not work for you.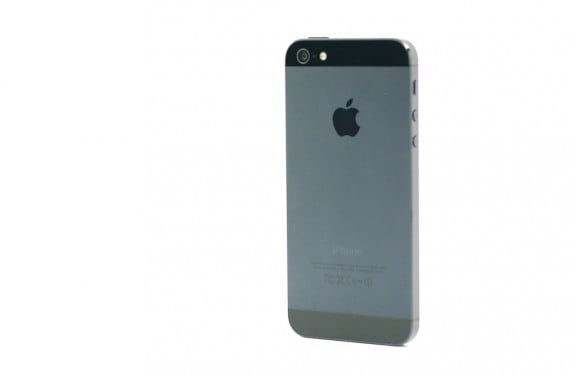 Connectivity
4G LTE and Wi-Fi connectivity remain consistent on the iPhone 5, iPad Air and iPad mini with Retina and I haven't experienced any abnormal drops. I'm using AT&T's 4G LTE network on my iPhone 5 and iPad mini with Retina Display so I can't speak for the 4G LTE networks of Sprint, T-Mobile, U.S. Cellular and Verizon.
My colleague Josh Smith uses a Verizon iPhone 5s and ever since he installed iOS 7.1, his cellular connection has been extremely unstable. He plans on talking to Verizon about the issue and I suggest that those experiencing similar problems contact their service provider. The issue doesn't appear to be widespread which means that there is a slim chance that an iOS 7.1.1 update will come with a permanent fix.
Bugs
Thus far, I haven't run into any hero level problems that require immediate attention. I've honestly scoured through the software looking for problems and so far, I've come up empty handed. There is a potentially nasty iOS 7.1 bug that emerged recently and I expect that an upcoming update will patch it up.
For me iOS 7.1 is the most stable version of iOS 7 and it appears that that may be the same for others as well. Otherwise, we probably would have already seen Apple roll out an iOS 7.1.1 update.
iOS 7.1 Features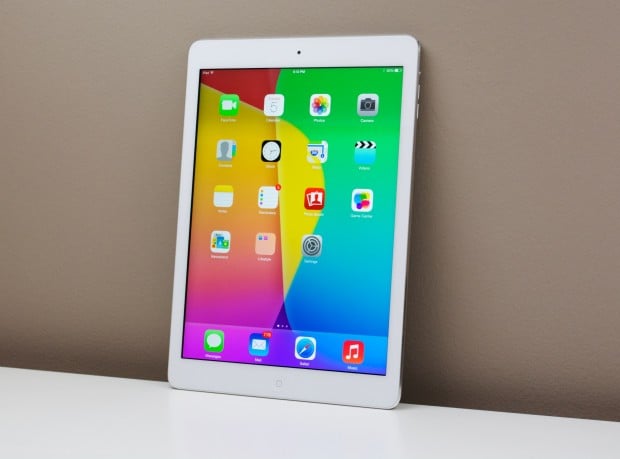 Like
iOS 7.1 isn't your typical incremental iOS update. It also came with some new features and functionality. After using iOS 7.1 for a month, there are some features and changes that I'm really enjoying and there are some that I could live without. Let's start with the good stuff.
I'm still not a big fan of Siri but the change that Apple made in iOS 7.1 at least makes her tolerable in the rare situation where using her is necessary. Now that she listens until I let go of the home button, I no longer want to climb through the speaker vent and bash her over the head with a shoe. We have a much better relationship. I still hope that iOS 8 brings some major changes to Siri but at least she's not as annoying as she was back in iOS 7.0 and below.
While it's a small change, I like the boldness that Apple added to the keyboard keys. They're much easier to see. And for someone with eye sight that's as bad as mine (I don't have glasses at the moment), they're helpful.
Don't Like
There is only one feature in particular that I've grown to dislike over the course of the last month: FaceTime Audio. This is a feature that not many people know about and it's a feature that I use constantly because of the difference in sound quality. It honestly makes phone calls sound 100 times better, well, when I can actually hear someone on the other end.
FaceTime Audio has never been perfect but it seems to have taken a step backward with iOS 7.1. In places where I have perfect connectivity and thus, should be getting perfect audio, it skips and jumps to the point where I can't understand the person on the other end. I've also had numerous calls drop for no reason.
At first this seemed to be an AT&T or Wi-Fi issue but I've had the problem on other Wi-Fi networks and I've heard people on other carriers complain about the same thing. Without getting too technical, my hope is that Apple continues to work to improve this feature, one I consider to be among the best that iOS 7 has to offer.
Is iOS 7.1 Worth an Upgrade?
Yes. FaceTime Audio quality aside, iOS 7.1 is a superb update, especially for my iPhone 5. I don't find myself begging Apple for an iOS 7.1.1 update after a month. Instead, I find myself hoping that Apple's next iOS update doesn't break what I've got going on on my three devices.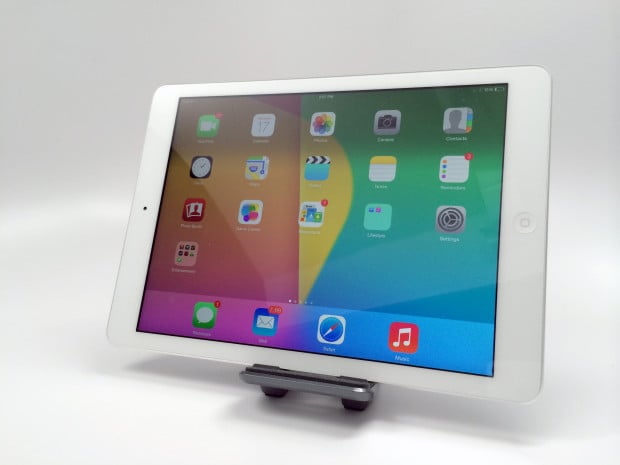 If you want to jailbreak your device, don't upgrade, but if you want a high performance update that brings solid features, security patches and more, it's worth an update for your iPhone or iPad.